Wall Street is divided on birth of bull market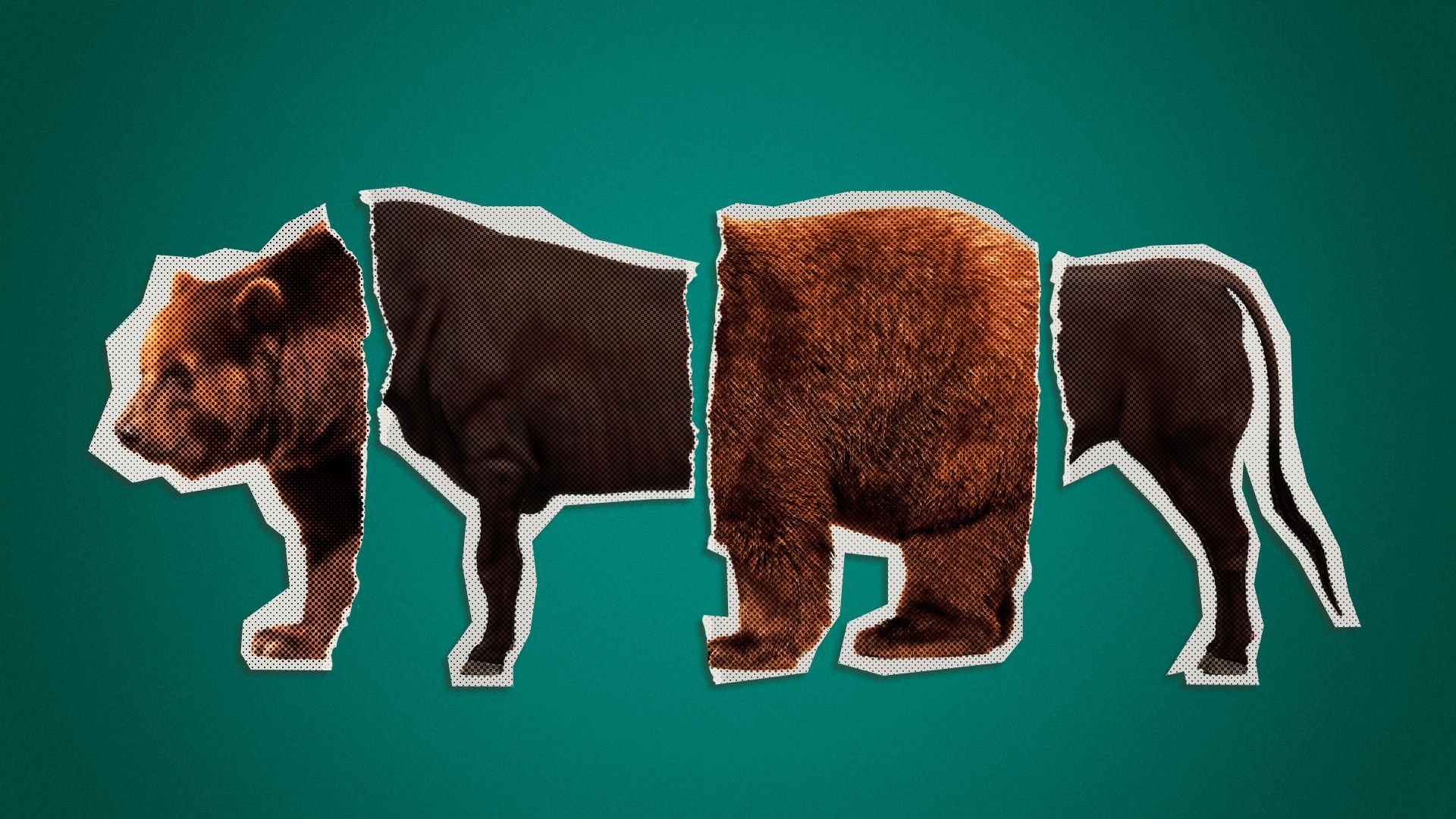 Analysts from some of Wall Street's top research shops have conflicting views on whether this market has horns.
The big picture: Expectations that the Fed will pause rate hikes, better-than-expected earnings, and growing hype about AI have all contributed to a rise of more than 20% for the S&P 500 from its October low.
Some say that should count as the start of a new bull market, Wall Street's totemic term of art for a market that tends to go up.
Yes, but: As we've pointed out before, we're not ready to say the horrible bear market that started last year — the S&P was down 19.4% in 2022, its worst year since 2008 — is conclusively over.
The traditional — though admittedly arbitrary — rule is that the S&P must hit a new high to confirm that we are indeed riding a bull.
What they're saying: Some top analysts are also looking askance at the idea that a bull market has indeed been born.
"The rally clearing the 20% threshold has also emboldened more pundits and market participants to declare the official end to the bear market. We respectfully disagree," Morgan Stanley's top stock-watcher, Mike Wilson, wrote in a note Monday.
Wilson and his team are skeptical, largely because they have lower expectations for second-half corporate profits than most other analysts. They cite consumers' declining savings and the impact of lower inflation, which will make it tougher for companies to keep raising prices.
The other side: Stock analysts at Goldman Sachs appear to lean toward the bull case, raising their year-end price target for the S&P 500 to 4,500 — about 4% higher than Monday's close, though still about 6% below the 2022 peak, according to a note published Friday.
Bank of America analysts are also in the bull camp, writing recently that "the bear market is officially over," and noting that historically, after a 20% gain like the one we've seen, stocks have risen for the next year 90% of the time.
Go deeper