"Timex economy" just keeps on ticking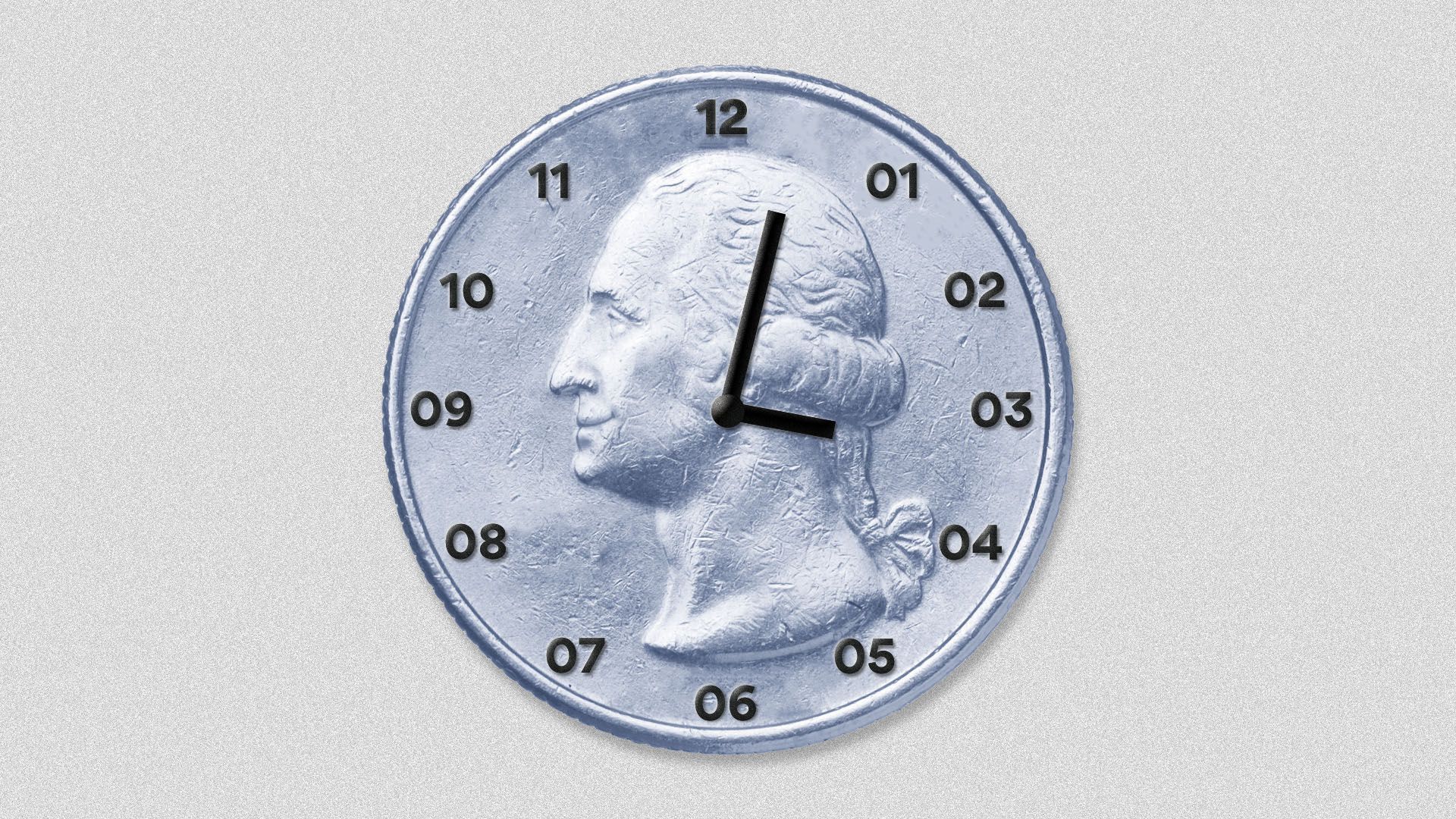 For 18 months, there has been steadily rising anxiety about the U.S. economy, and for 18 months, it has marched ahead nonetheless.
It is the Timex economy. Like the wristwatches in those old commercials, it takes a licking and keeps on ticking.
Why it matters: There is a tendency to seize on each piece of worrying news as marking the end of the pandemic recovery. And of course, this expansion will one day end. But it's worth accounting for the almost stubborn resilience of this economy in the face of problems.
Catch up quick: The S&P 500 peaked Jan. 3, 2022, the first business day of last year. Consider some of the things that have happened since then.
Despite it all, the unemployment rate, even after ticking up to 3.7% in May, was lower than it ever was during the booming expansions of the 1980s, 1990s or mid-2000s.
The S&P 500, after falling 25% between January and its October low, has surged about 20%. It's now only 10% below the high.
Between the lines: The financial markets are not the economy. The handful of industries that are the subjects of intense media focus are not the economy. Fed policy is not the economy.
The economy is the combined efforts of 161 million workers producing $26 trillion worth of goods and services a year across countless industries, fulfilling demand from 332 million Americans and billions of people around the globe.
The bottom line: The U.S. economy is a powerful machine with a momentum of its own. It may yet falter more meaningfully than it already has as the Fed keeps trying to bring inflation down.
But don't assume the sky is falling every time it rains.
Go deeper: Listen to the Axios Today podcast, where host Niala Boodhoo and Neil Irwin discuss the state of the economy in the U.S.
Go deeper