JPMorgan Chase agrees to settle class action suit with Epstein survivors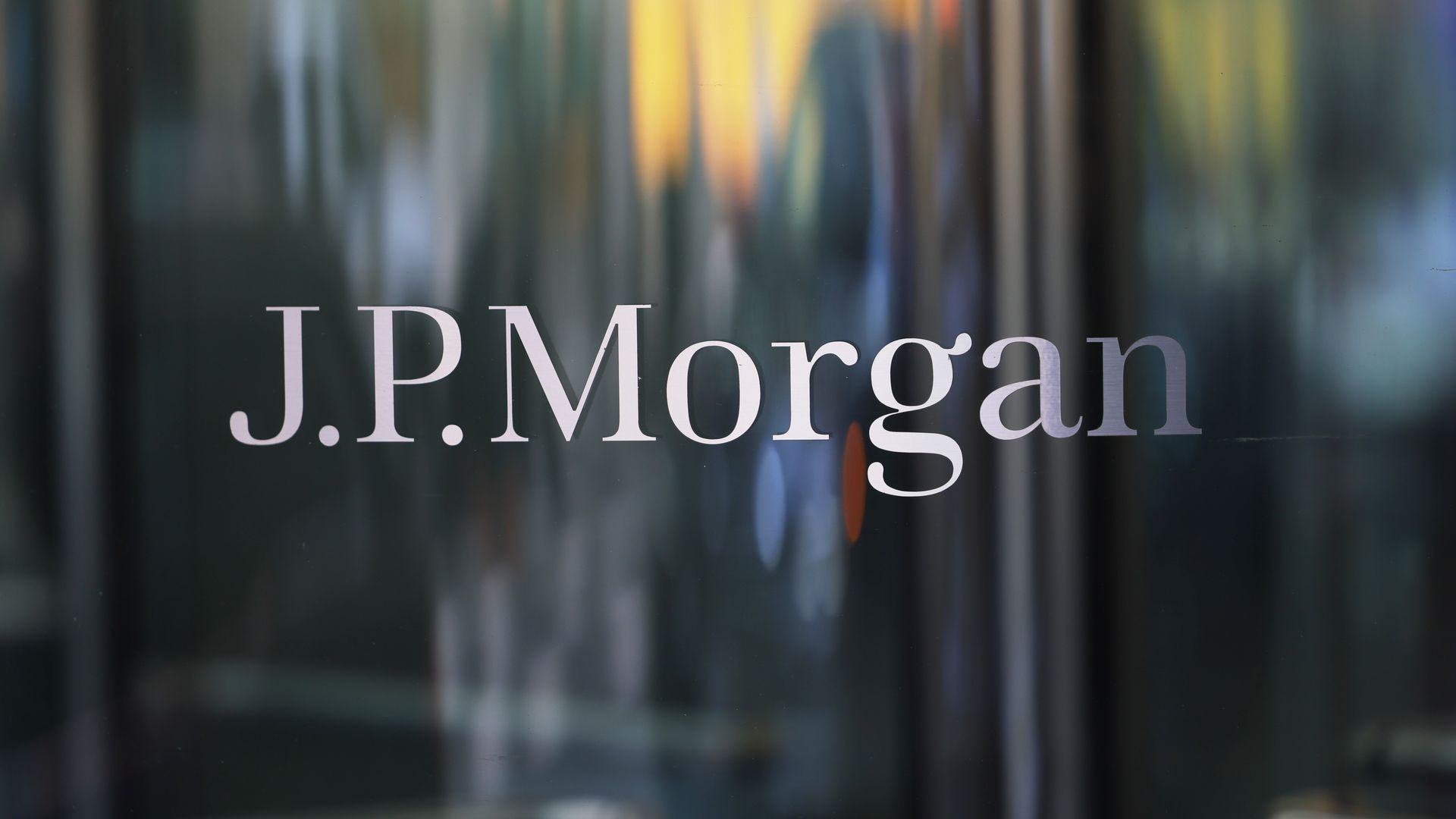 JPMorgan Chase on Monday reached a tentative agreement to settle a class action lawsuit brought by a survivor of Jeffrey Epstein.
Why it matters: The suit accused the big bank of knowingly participating in and benefiting from Epstein's sex trafficking activities.
An accuser identified as Jane Doe in court documents filed the suit last year on behalf of herself and other survivors of the late Epstein, per the Wall Street Journal.
State of play: "We all now understand that Epstein's behavior was monstrous, and we believe this settlement is in the best interest of all parties, especially the survivors, who suffered unimaginable abuse at the hands of this man," JPMorgan spokesperson Patricia Wexler said in a statement.
"Any association with him was a mistake and we regret it. We would never have continued to do business with him if we believed he was using our bank in any way to help commit heinous crimes," the spokesperson added.
The agreement is still subject to court approval, per a press release from both parties in the suit.
David Boies, a lawyer for the plaintiff at the law firm Boies Schiller Flexner, said in a statement that the "historic recoveries from the banks who provided financial services to Jeffrey Epstein, speak for themselves."
According to Boies, the bank is prepared to pay $290 million to settle the suit.
"The settlements signal that financial institutions have an important role to play in spotting and shutting down sex trafficking," Sigrid McCawley, managing partner at Boies Schiller Flexner, said in a statement.
Our thought bubble, via Axios' managing editor Javier David: "The settlement underscores the deep tendrils of Epstein's dark deeds, and how they ensnared the wealthy and powerful via guilt by association, years after his demise. The involvement of JPMorgan and its megastar CEO all but necessitated the Wall Street giant cut a deal to make it go away — at least for now."
Context: Litigation is still pending between the U.S. Virgin Islands and JPMorgan Chase, as well as claims JPMorgan Chase has lodged against former executive Jes Staley.
The U.S. Virgin Islands filed a lawsuit against the bank late last year, alleging that JPMorgan Chase should have known about Epstein's illegal activities on his private island, Little St. James, and reported them to the authorities.
In March, JPMorgan Chase sued former executive Staley, claiming he is legally responsible for the lawsuits facing the bank on account of its ties to Epstein.
The big picture: JPMorgan Chase isn't the only major bank that's faced a class action lawsuit tied to Epstein. Last month, Deutsche Bank agreed to pay $75 million to settle a class action lawsuit from Epstein's accusers.
Last month, JPMorgan accused the Virgin Islands of being complicit in Epstein's activities.
Staley testified for the first time in the suit over the weekend, Bloomberg reported.
Editor's note: This story has been updated with additional details.
Go deeper