Deutsche Bank to pay $75 million to settle lawsuit from Jeffrey Epstein's accusers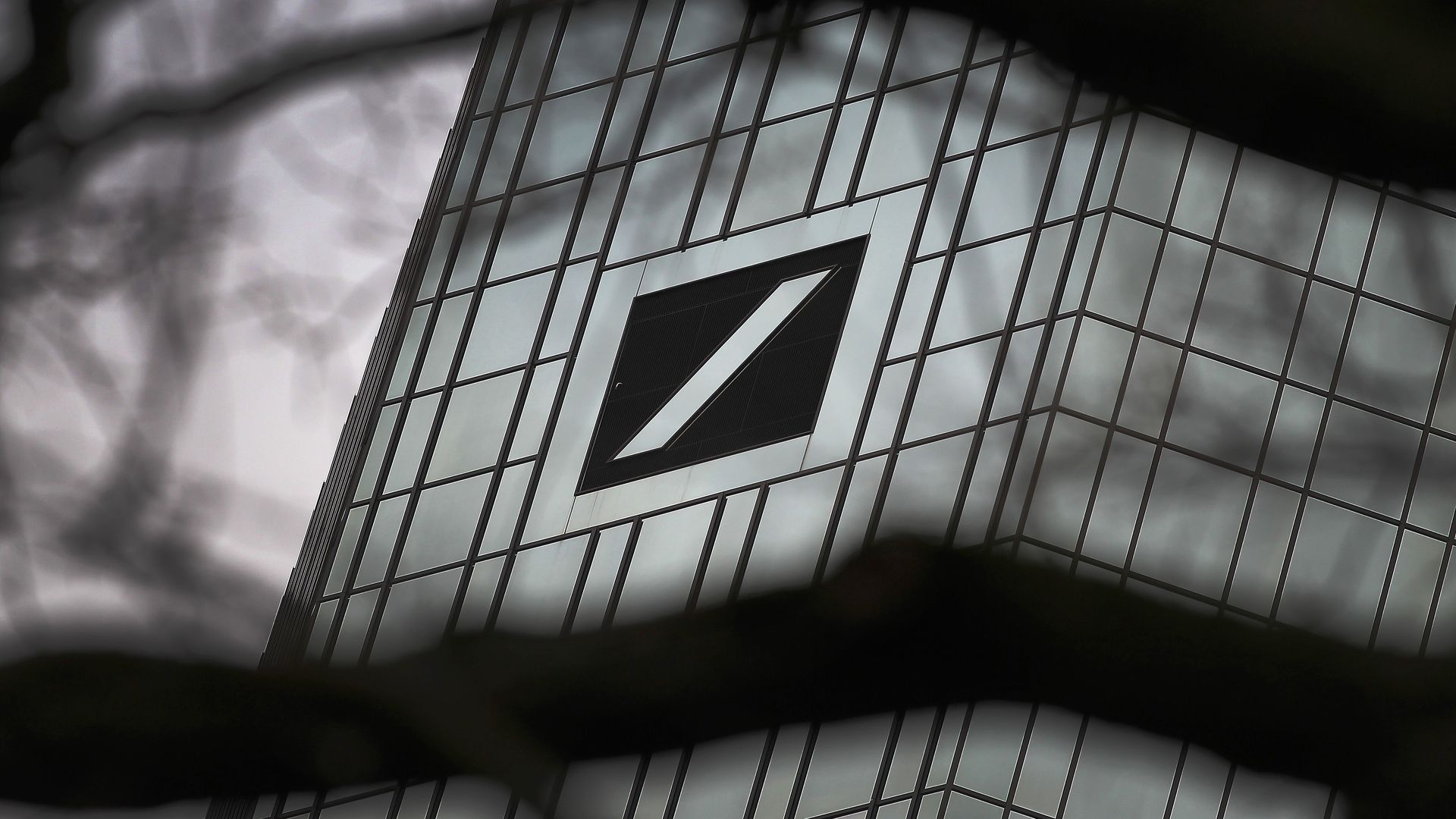 Deutsche Bank agreed to pay $75 million as part of a "groundbreaking" settlement to a proposed class-action lawsuit against it, which alleged that the bank enabled Jeffrey Epstein's sex trafficking operation, lawyers representing the plaintiffs in the case confirmed to Axios.
Why it matters: The lawsuit alleged that Deutsche Bank continued to do business with Epstein while knowing he was using his bank accounts with the financial institution to facilitate his sex trafficking activities, the Wall Street Journal first reported.
It was filed in New York last year by a Jane Doe on behalf of herself and other women who accused the former hedge fund investor and convicted sex offender of sex trafficking.
Lawyers from the law firms Boies Schiller Flexner and Edwards Pottinger that represent the women in the proposed class-action lawsuit confirmed to Axios that a settlement for $75 million had been reached, though it was pending approval by a court.
The Department of Justice charged Epstein with sex trafficking of minors and conspiracy to commit sex trafficking of minors in 2019, accusing him of sexually exploiting and abusing "dozens" of underage girls by enticing them to engage in sex acts with him in exchange for money between 2002 through 2005.
Weeks after he was arrested, and as he was awaiting trial in the Metropolitan Correctional Center in New York City, Epstein died by suicide.
What they're saying: Dylan Riddle, a spokesperson for Deutsche Bank, told Axios the bank would not comment on the settlement but noted that it "acknowledged error in making Epstein a client" through a statement it made in 2020.
Riddle also said the bank has devoted over €4 billion to "to bolster controls, processes and training, and hired more people to fight financial crime."
"This groundbreaking settlement is the culmination of two law firms conducting more than a decade-long investigation to hold one of Epstein's financial banking partners responsible for the role it played in facilitating his trafficking organization," law firms Boies Schiller Flexner and Edwards Pottinger said in a joint statement.
The big picture: In 2020, Deutsche Bank agreed to pay the state of New York a $150 million penalty for "significant compliance failures" related to its dealings with Epstein.
Lawyers working for Boies Schiller Flexner and Edwards Pottinger also represent Epstein's accusers in a lawsuit against JPMorgan Chase, which faces an additional lawsuit from the U.S. Virgin Islands.
Both lawsuits allege that JPMorgan Chase knowingly participated in and benefited from Epstein's sex trafficking activities, according to CNBC.
Go deeper: Epstein associate Ghislaine Maxwell sentenced to 20 years in prison for sex trafficking
Go deeper