Ruling boosts Dems' odds for House takeover in '24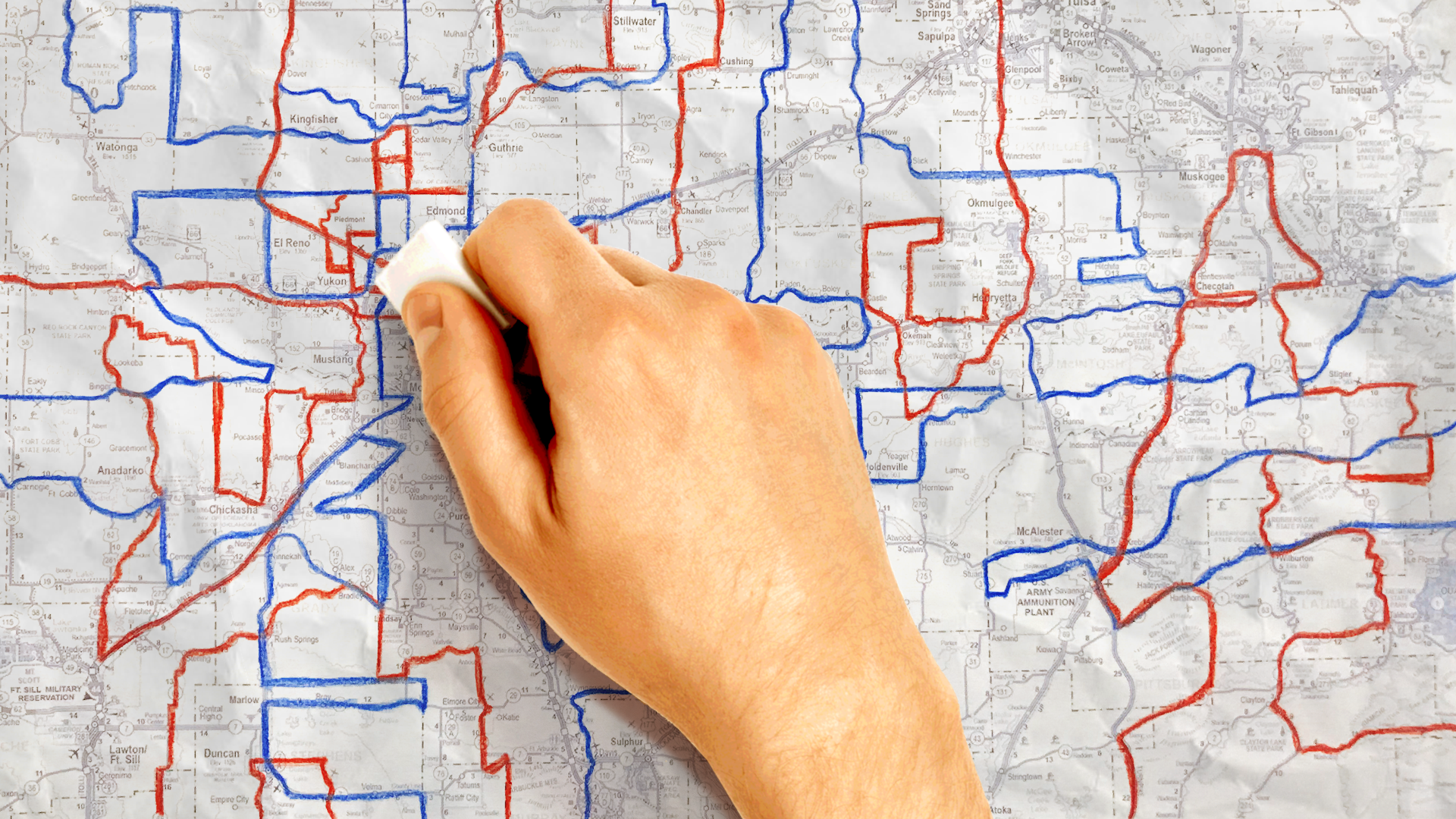 The Supreme Court's surprise ruling that Alabama Republicans violated Black voters' rights in drawing up congressional districts could change maps in several key states — and boost Democrats' odds of taking control of the U.S. House next year.
Why it matters: It won't take much to upend Speaker Kevin McCarthy's (R-Calif) 10-seat majority. Thursday's ruling likely will add a blue seat in Alabama, and could add more in Louisiana, Georgia, South Carolina and Texas.
That could go a long way toward offsetting potential GOP gains in North Carolina and Ohio.
Driving the news: The high court ruled that the GOP's congressional map in Alabama — where the population is 27% Black — violated the Voting Rights Act by slicing up majority-Black areas so that only one of the state's seven districts (or 14%) had a majority of Black residents.
Democrats could pick up one seat with a revised Alabama map — and other southern states with similar legal fights, including Louisiana and Georgia, also could be forced to draw new maps that net the party additional seats.
"This could reverberate to LA, SC and/or GA, forcing creation of 2-4 new Black majority districts and netting Dems 2-4 seats," Cook Political Report's David Wasserman tweeted.
The ruling also could help Democrats flip seats in Texas in 2024, said Marina Jenkins, executive director of the National Democratic Redistricting Commission.
Catch up quick: The ruling came the same day Democrats in New York argued in court for another chance to draw that state's congressional lines.
The other side: Republicans argue the legal war to shape the 2024 House map is far from over. And they still may have a chance to flip up to four seats with new maps in North Carolina.
Adam Kincaid, executive director of the National Republican Redistricting Trust, told Axios the Supreme Court "needs to clarify two decades of contradictory precedent" on the issue and will have "ample opportunities" to do so in its next term, ahead of the 2024 election.
One GOP strategist involved in House races, pushing back on "liberal irrational exuberance" over Thursday's ruling, argued its far too early to determine how far-reaching its effects will be.
The bottom line: States redraw congressional districts every 10 years to account for population shifts documented by the U.S. Census. The current cycle of redistricting began after the 2020 Census.
Three years later, courts are threatening to upend state maps that allowed Republicans to win the House in 2022 — and give McCarthy the gavel.
Go deeper