Retail pharmacies push to save role — and payments — as providers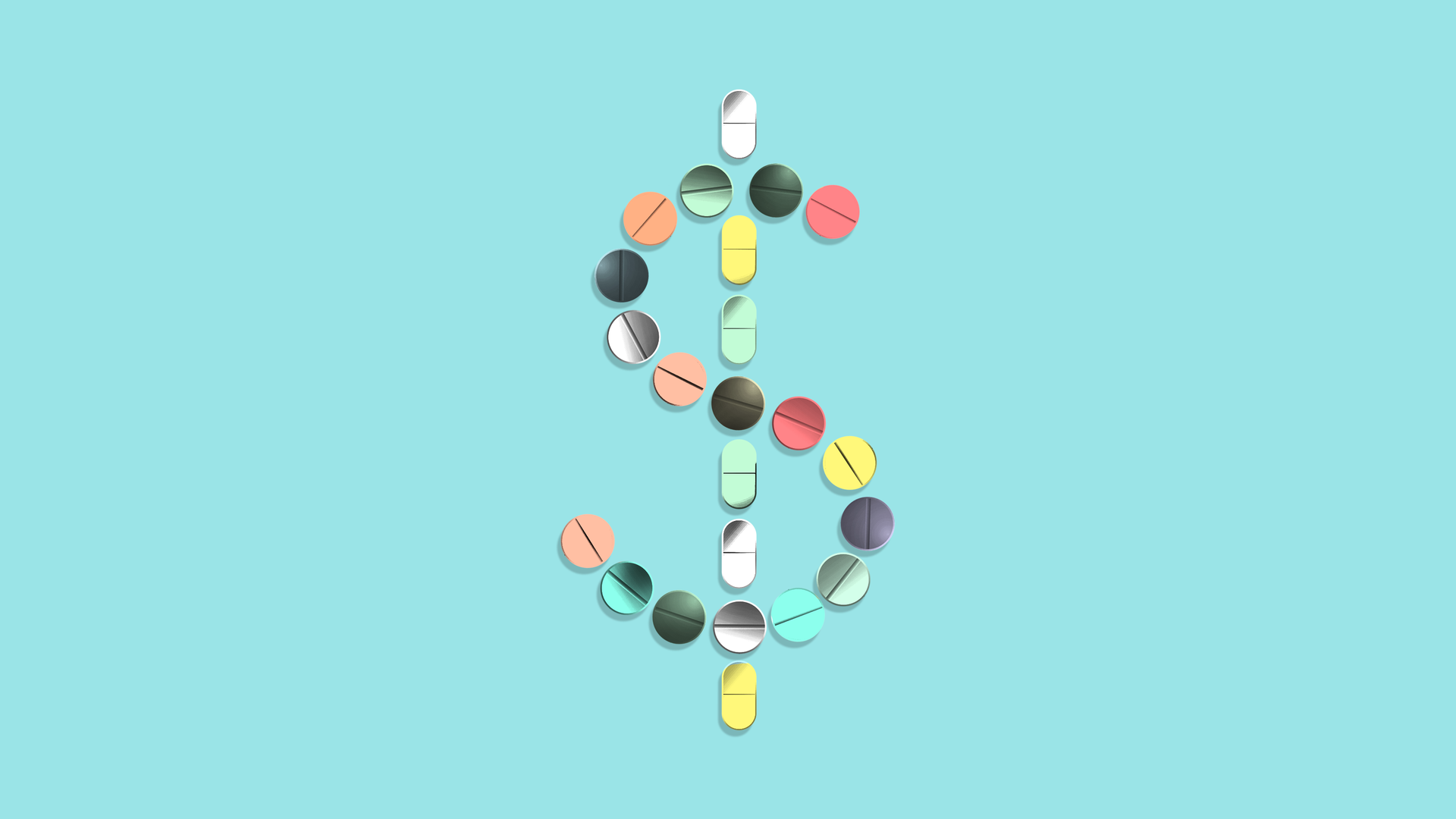 Pharmacies that carved out new lines of business during the pandemic are pushing to expand their reach amid a broader effort to rethink the health care consumer experience.
Why it matters: Pharmacies got paid to deliver vaccines, tests, and treatments for COVID during the pandemic.
The experience primed consumers to expect the kind of on-demand health access retail pharmacies offer, executives say.
What they're saying: "The entire retail pharmacy industry delivered over 200-plus million vaccines to our patients and consumers at a time when there was no way it would've been administered in any other setting that quickly and that efficiently," Prem Shah, chief pharmacy officer for CVS Health told Axios.
"We think about other parts of health care where we can deliver those types of efficiencies," he said.
Zoom in: Shah said in some states, pharmacists have already been allowed to prescribe contraception and other drugs.
Other services on the horizon include offering other vaccines like RSV shots, tests for common illnesses like the flu and to prescribe medications for ailments like strep throat. They could also change dosages or provide drug therapy management for patients on anticoagulants or behavioral health medications.
"It starts with vaccinations and testing. Those are simple things we can do. But it goes on to more services," he said. "We think this is a stepping stone."
The big picture: National retail pharmacy brands like CVS and Walgreens have already been making massive investments in primary care delivery in the push to redefine the clinical experience.
They've also benefited from a boost in patients taking a more "proactive" role in their health coming out of the pandemic.
A 2022 survey from consulting firm Wolters Kluwer found 61% of Americans said they could envision most primary care being delivered at pharmacies, retail clinics or pharmacy clinics.
Two-thirds of respondents in that survey said they would be open to having medications prescribed by a specially-trained pharmacist instead of a doctor.
Although pharmacies have struggled like other providers with the health care workforce shortage, companies are increasingly automating their work to allow more time for direct patient care.
Driving the news: While some emergency rules expanding their COVID-era capabilities were extended past the expiration of the public health emergency special reimbursements and flexibilities will lapse next year, unless Congress renews them again.
Bipartisan legislation in the House sponsored by Rep. Adrian Smith (R-Neb.) would pay pharmacists for more outpatient services under Medicare Part B.
Yes, but: That would come at the expense of doctors, creating a serious flashpoint within the provider community.
Critics have warned about an erosion in quality of care as more patients see non-physician providers with less training. Several physician groups have warned that expanding pharmacists' scope of practice could "undermine the physician-led, team-based care models."
Proponents of pharmacists' expanded role say they receive six years of training, are qualified to provide more services than simply filling prescriptions and have demonstrated they can provide care at a scale needed to fill gaps in the health system.
A recent nationwide study by medication data giant Surescripts found that in half of the counties, there was only one primary care provider — counting doctors, nurse practitioners and physician assistants — for every 1,500 patients.
"It's impossible for a primary care provider to see that many patients and do it effectively," said Frank Harvey, CEO of Surescripts. "We know part of what is driving physician burnout is they are having to do so many things. That's where we believe the care team needs to evolve."
The other side: Physician groups say the job is about a lot more than prescribing and dispensing medicine.
"[P]harmacists, unlike physicians, are not trained to independently perform patient examinations, diagnose, formulate a treatment plan or prescribe medication," the American Academy of Family Physicians, the American Academy of Pediatrics, and the American College of Physicians wrote in a letter last year to Congress.
The American Medical Association also opposes the idea.
What we're watching: Whether Congress will ultimately greenlight reimbursement for pharmacists' expanded role beyond the end of next year.
The House bill was referred to both the Ways and Means and Energy and Commerce Committees.
The bottom line: Pharmacy companies in particular feel they've proven what they can do in a crisis. They are seeking to capitalize on that, but the evolution of their business still depends on whether or not they can get paid for it.
Go deeper