The chill after OPEC's hot weekend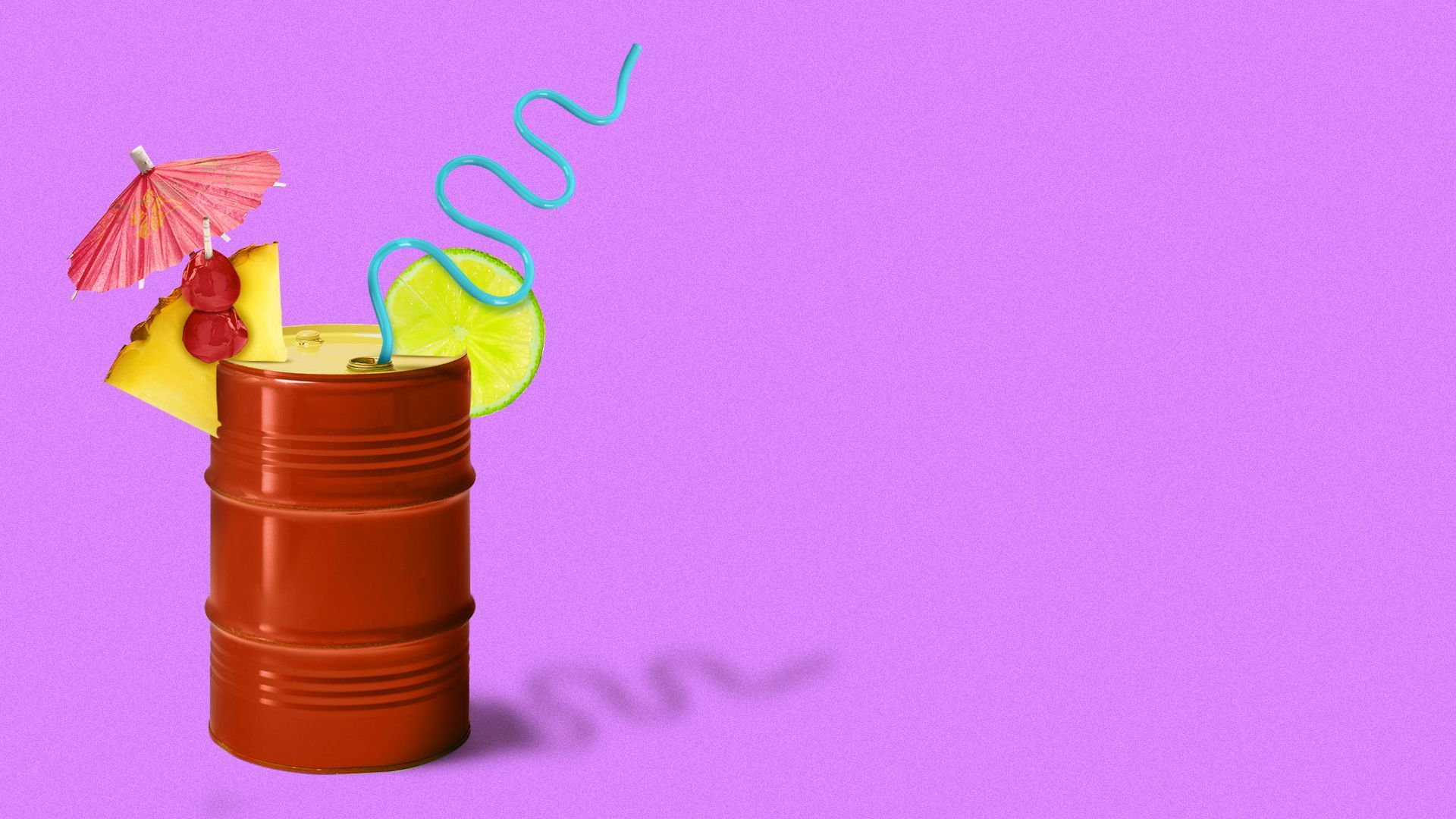 The White House and crude traders both had shrug-emoji responses to Saudi Arabia's oil production cut.
🏃🏽‍♀️Catch up fast: A contentious weekend OPEC+ meeting brought Saudi plans to slash output by 1 million barrels per day next month — and possibly longer.
In addition, the wider group will extend its 2023 output limits through 2024.
State of play: Oil prices briefly jumped on the news before paring gains. Early this morning, Brent crude prices were trading below Friday's close (as of late morning they're slightly above).
Meanwhile the White House — which was furious at cuts last fall — did not criticize the move.
"We are focused on prices for American consumers, not barrels, and prices have come down significantly since last year," a White House official told Axios.
What they're saying: Ben Cahill, an oil analyst with the Center for Strategic and International Studies, said traders had been anticipating a cut, noting the Saudi oil minister recently warned speculators to "watch out."
"The small price bounce on Monday shows the trend that is frustrating the Saudis: Negative sentiment is keeping prices down, even after multiple OPEC+ cuts," he said via email.
"They're fighting speculators and so far they're not winning."
The intrigue: Barclays analyst Amarpreet Singh wrote in a note that the measured market response stems from "lack of clarity" on what would prompt the Saudis to extend their unilateral reduction beyond July.
Quick take: The White House has reason to avoid inflaming tensions with the Saudis.
As Axios' Barak Ravid reports, U.S. Secretary of State Antony Blinken is visiting Saudi Arabia this week as the U.S. seeks a Saudi-Israel normalization deal.
Go deeper