Global food orgs foresee mixed results from UN climate talks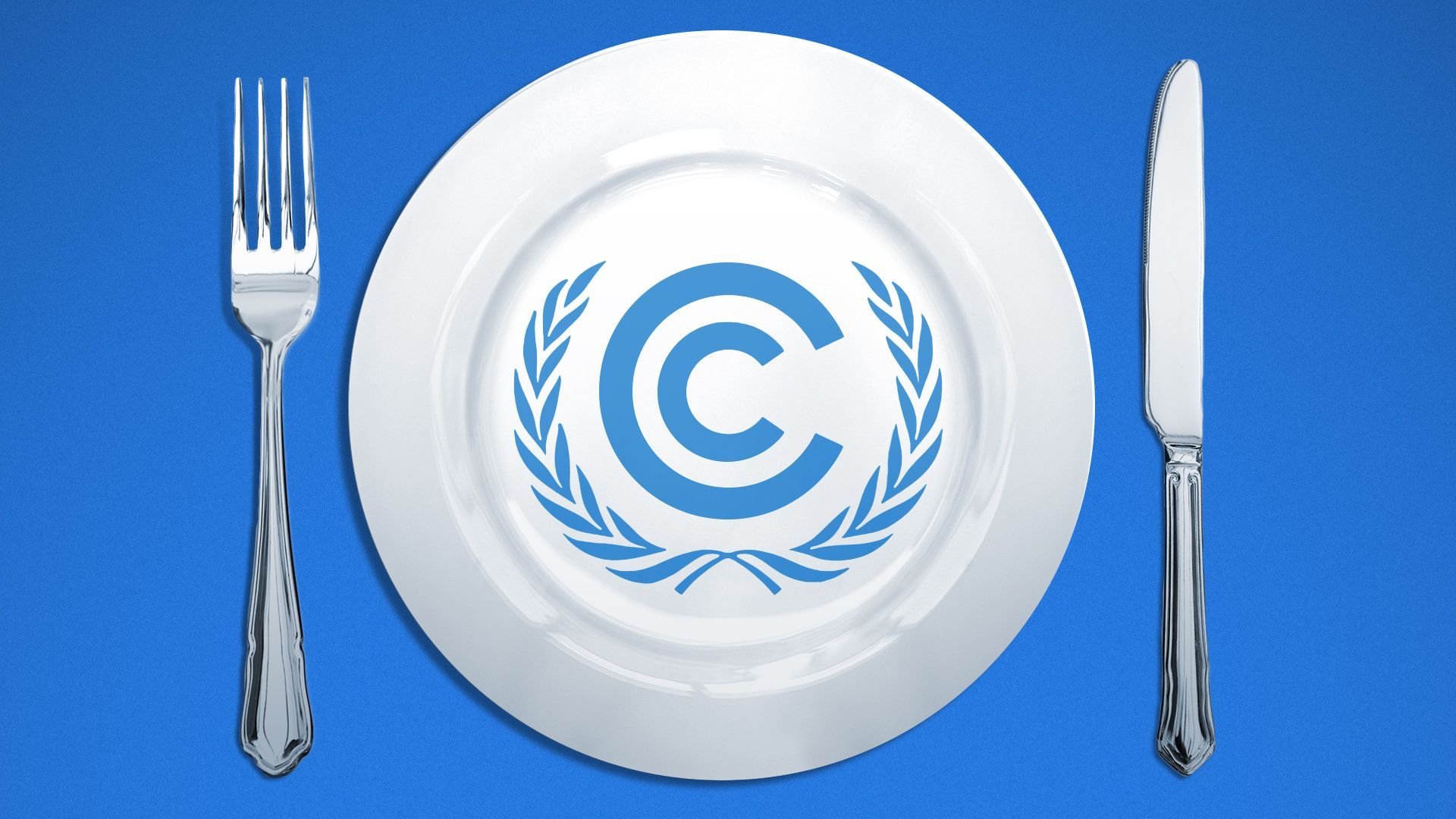 After last year's Bonn Climate Change Conference ended in a stalemate, food policy organizations across the world are heading into two weeks of U.N. climate talks with mixed expectations.
Why it matters: The talks in Bonn, Germany will help sharpen the agenda for COP28 in November, a crucial convening of world leaders that already has faced some backlash over its president-designate.
Between the lines: A halfway point to the U.N.'s annual climate summit, Bonn is a key moment throughout the year in intergovernmental policy negotiation.
What they're saying: Kristen Arnold, a Rome-based policy officer in the U.N. World Food Program's Climate and Disaster Risk Reduction team who is at Bonn, says she's "hopeful" the climate talks will make it through "those stalemate moments" seen last year.
Zoom out: In 2022 alone, 56.8 million people across 12 countries experienced acute food insecurity primarily due to weather/climate extremes, per the 2023 FSIN Global Report on Food Crises.
"The humanitarian system wasn't built to address loss and damage at the scale that we're seeing, at the scale it is projected to go," says Arnold, stressing that the system is "at its breaking point."
Meanwhile: Chicago Council's Peggy Yih, managing director of the Center on Global Food and Agriculture, says she hopes Bonn will result in new financing and support not just for responding to current food crises, but for preventing future ones, too.
"The world is experiencing reoccurring climate catastrophes of increasing severity, putting the food system at risk and raising hunger to calamitous levels," Yih tells Axios in an email, noting that Bonn "offers an opportunity to change this."
Zoom in: Climate change has an "enormous" impact on livestock systems, a main food production and income source across the Global South, according to Appolinaire Djikeng, director general of CGIAR's International Livestock Research Institute in Nairobi, Kenya.
He tells Axios he'd like to see nuance in key climate dialogues like Bonn concerning the contribution of livestock farming to global warming, where "it's been a blame game for quite a long time."
"Small-scale livestock producers in the Global South really are seriously affected [by climate change], but they're disproportionately blamed, compared to farming or farmers in the Global North."
Yes, but: Livestock production accounts for around 11% of the world's greenhouse-gas emissions — a consequential contribution to climate change — according to the latest estimates from the U.N.'s Food and Agriculture Organization.
This is on the lower-end of many peer-reviewed estimates that land somewhere between 14.5% and 19.6% of total emissions, per Vox.
Of note: "When we talk about livestock, the conversation in the Global North tends to look at the world as the same," says Djikeng, citing the push to "quickly [remove] livestock from the equation" — which he deems "impossible" for subsistence farmers in areas like Sub-Saharan Africa.
The bottom line: "The Bonn conference is not going to resolve this. But we hope we can begin such conversations," Djikeng tells Axios.
Go deeper