A stark warning about West and Central Africa's food crisis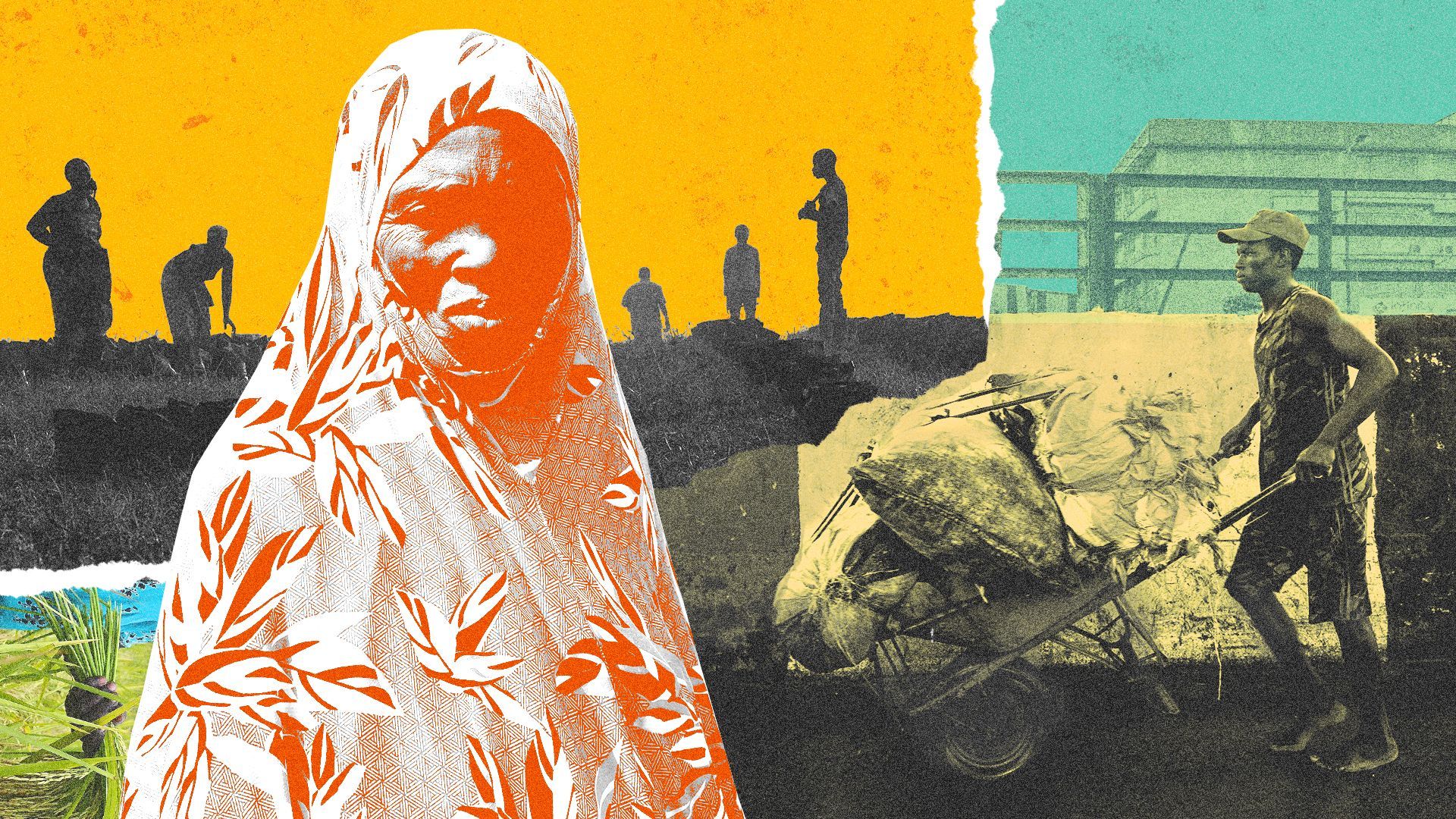 A record high number of Africans are facing severe food insecurity this year, and humanitarian organizations leading hunger alleviation efforts aren't prepared to meet the need, a senior staffer at the United Nations World Food Program told Axios.
The big picture: The burdens of the global food crisis aren't equally distributed worldwide. Countries in West and Central Africa are among those facing disproportionate rates of hunger, as climate change, conflict and rising costs collide.
What they're saying: "What keeps me up at night? I think it's just the fact that we have a looming food insecurity crisis already with us, but clearly [it's] going to get even worse," says Chris Nikoi, regional director of West and Central Africa for the WFP.
His biggest concern is the "nearly 48 million people in West Africa," who are "going to be severely food insecure" during this year's "lean season."
"We are totally inadequately resourced," says Nikoi, who is based in Dakar, Senegal. "I don't see a light at the end of the tunnel."
Zoom out: The "lean season" is the annual rainy period extending between harvests that usually runs from June to August.
It's the peak time of the year when food subsistence stocks are depleted, and the cost of food spikes accordingly, per the World Bank.
In the Sahel — a semi-arid region which includes parts of Mauritania, Mali, Burkina Faso, Niger, Nigeria, Chad, Sudan and Eritrea — prolonged droughts, rising temperatures, heatwaves and floods are diminishing agricultural production, impacting crops, livestock and water availability.
Yes, but: While climate change exacerbates the harsh conditions across the Sahel — where more than 80% of people rely on agriculture "to survive" — chronic hunger there is rooted in continuous conflict.
"If you go deeper, climate is a large contributor to why these things have now reached the level they have reached," Nikoi tells Axios.
State of play: Last week's World Bank and International Monetary Fund meetings in Washington, D.C., included events on the state of climate finance for developing countries, as well as the debt dimension of the global food crisis.
The question at the core of these meetings isn't so much what needs to be done, but what multilateral financial institutions should be doing and when, Nicole Goldin, nonresident senior fellow at the GeoEconomics Center, writes for the Atlantic Council.
Zoom in: The WFP is asking funders for immediate intervention for West and Central Africa, and the goal is $899 million to last through September. But long-term investment to scale existing climate resilience solutions is also needed, according to Nikoi.
Our thought bubble: If there's no further intervention in the region, it's likely the number of those forced to migrate to nearby countries will climb — which would increase pressure on the food supply in those places.
The bottom line: "We have a clear and present danger ahead of us, that will just create huge, negative consequences for everybody, which we need to avoid. We need to put out the fire," says Nikoi. "But we can't just, every year, come and say there's a fire."
Go deeper