"Spider-Man: Across the Spider-Verse" defies boundaries of animation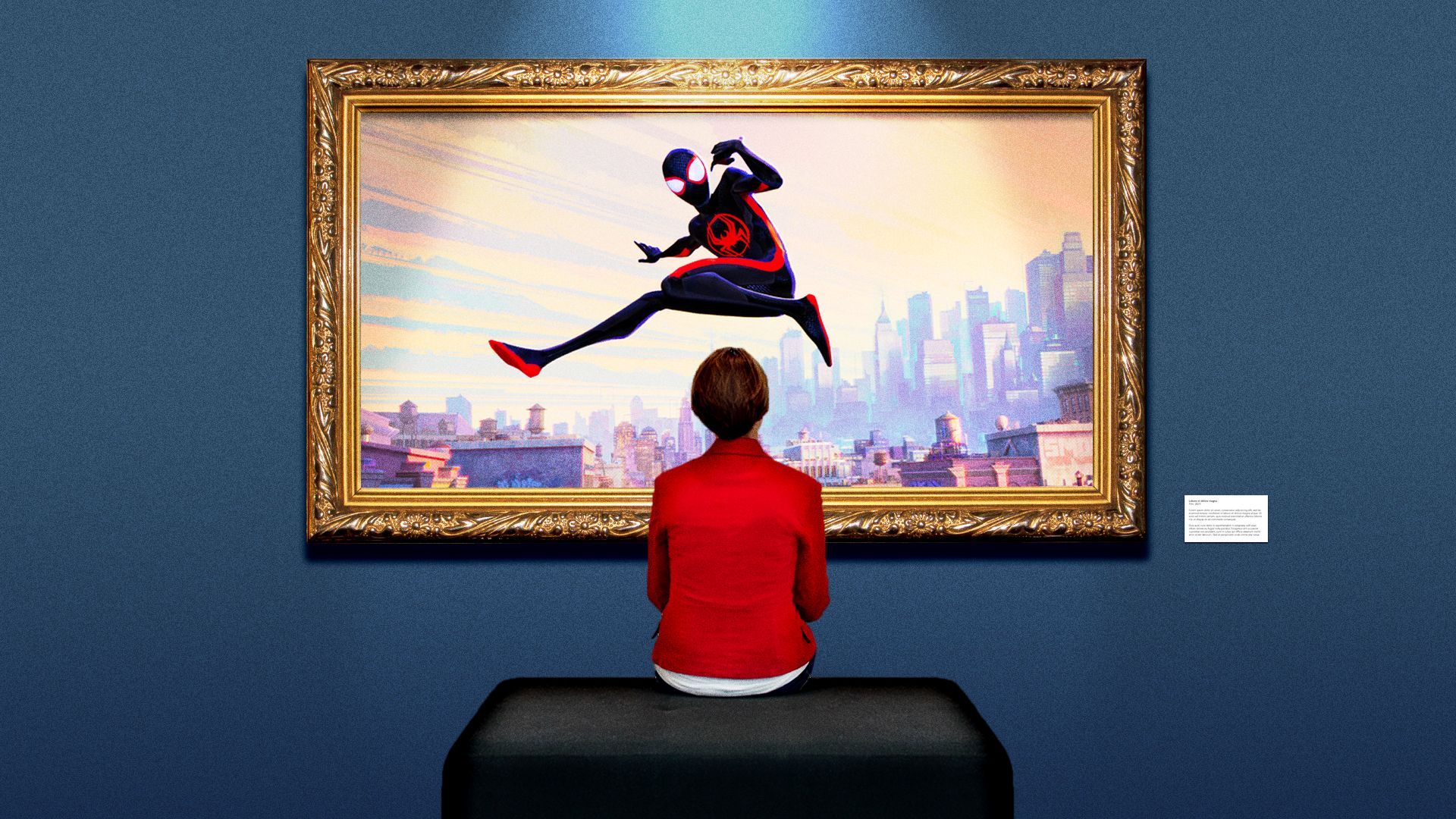 "Spider-Man: Across the Spider-Verse" — one of the most anticipated movies of the summer — is defying the boundaries of animation.
Why it matters: The film, out Thursday, comes as the industry faces growing fears that studios will increasingly turn to generative AI, which some believe could threaten jobs, risk copyright infringement and hurt the art form itself.
"There is an essence you can't quite capture… a human touch to animation that is hard to be manufactured," animator Daniel Ceballos tells Axios Latino.
Ceballos was part of a crew of about 1,000 artists — several of them Latino and Latin American — who dedicated almost two years to making the film. The fictional Miles Morales, an Afro Latino teen, is the lead Spider-Man.
The movie has been praised in early reviews and by filmmakers, including Guillermo del Toro, who said it pushes "the boundaries and power of animation as a medium."
Details: The film is a sequel to the 2018 "Spider-Man: Inside the Spider-Verse," which won an Academy Award for best-animated feature. The new movie builds on its predecessor's innovative storytelling but with six different animation styles. Most animated movies have one.
What they're saying: "Each shot is as beautiful as a painting, brimming with creativity, with brushstrokes from a lot of people," animator Fernanda Ortiz Rojo tells Axios Latino.
Ceballos says he's excited to see how other directors, animators, studios and more respond to the innovations in the new film, especially with the looming threat of AI.
"I think [the work on "Across the Spider-Verse"] pushes animation and it pushes live action to strive for more," Ceballos says.
He adds that since generative AI feeds off of already existing work from real people, the work of real people remains key.
Zoom out: While animation studios have used some AI tools for years, generative AI, which can output some images or text based on prompts, has the potential to disrupt the industry, critics say.
Of note: Spider-Verse is also being lauded because it is one of few movies and fewer comic book character adaptations with diverse protagonists.
In addition to Miles, the sequel introduces a troupe of many other Spider-people, including Miguel O'Hara, who is known as Spider-Man 2099 and who is Mexican; Jessica Drew, a Black superhero who is pregnant; and Pavitr Prabhakar, known as Spider-Man: India.
Subscribe to Axios Latino to get vital news about Latinos and Latin America, delivered to your inbox on Tuesdays and Thursdays.
Go deeper