PG&E reaches $50M settlement in fatal 2020 fire as charges dismissed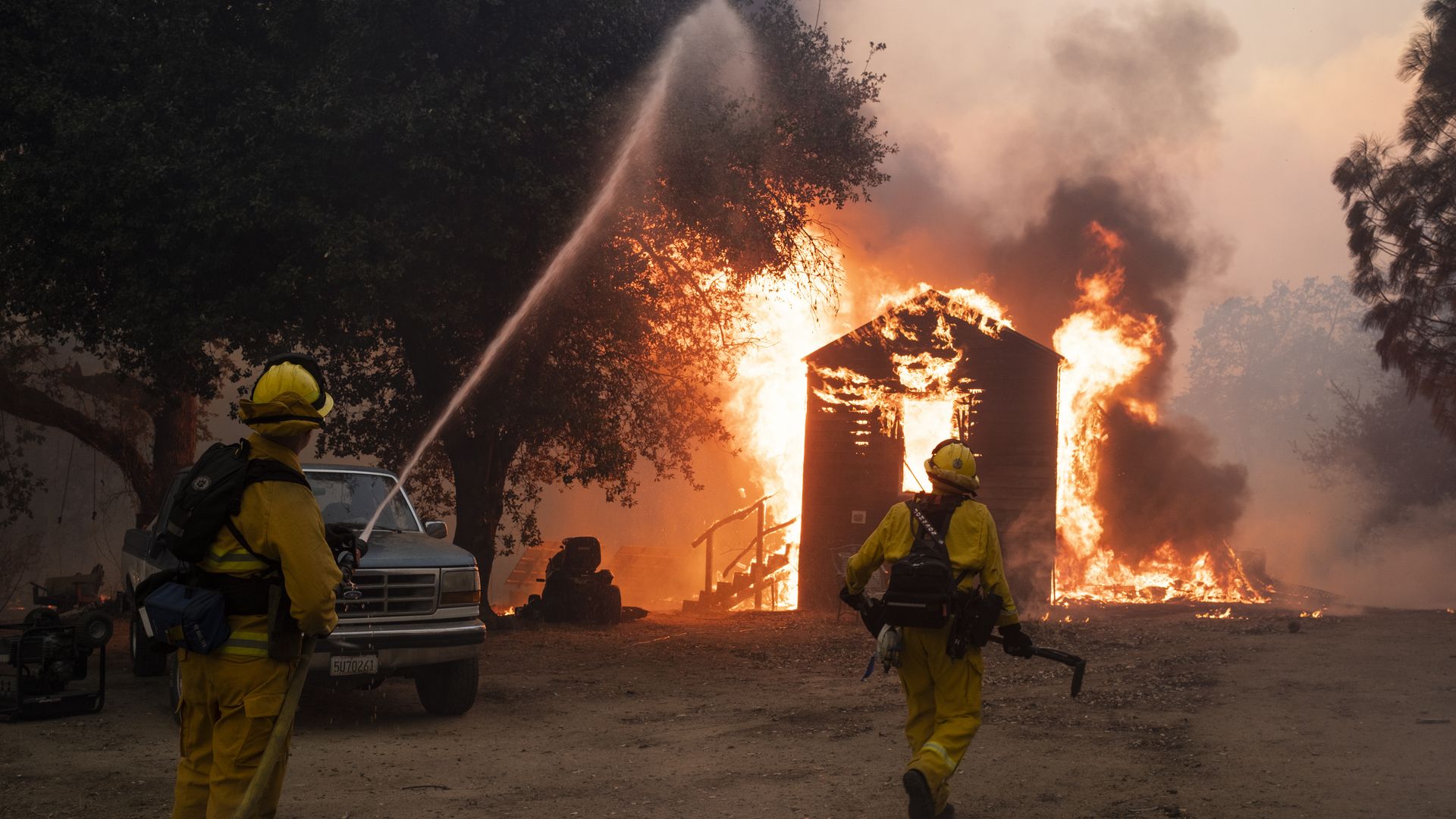 A California judge on Wednesday dismissed all criminal charges against Pacific Gas & Electric in the deadly Zogg Fire and PG&E agreed to a $50 million civil settlement with Shasta County officials over the matter.
The big picture: The utility was charged with manslaughter and other crimes in connection with the Northern California wildfire that killed four people, including an 8-year-old girl, and burned hundreds of homes in 2020 after investigators found the blaze was sparked by a tree that fell onto a PG&E transmission line.
However, a Shasta Superior Court judge in a tentative ruling found there wasn't enough evidence to show that PG&E had committed criminal conduct or that the tree was a known risk before the Zogg Fire ignited and dismissed the charges, per the Sacramento Bee, which obtained a copy of the ruling.
Shasta County District Attorney Stephanie Bridgett said in a statement Wednesday that due to the ruling, she moved to secure an agreement with PG&E that protects the community.
Details: As part of the resolution, PG&E has agreed to pay $45 million to support organizations dedicated to rebuilding and assisting communities affected by the fire, according to statements from the Shasta County D.A. and PG&E.
It has also agreed to a $5 million penalty to Shasta County.
And the utility committed to projects to reduce wildfire risks, including installing new weather monitoring stations and removing abandoned power lines.
What they're saying: Bridgett said at a news conference Wednesday that the agreement doesn't make her happy as her goal was "taking PG&E to trial and holding them criminally responsible."
The resolution "doesn't bring back the people who lost their lives" nor the homes lost to the fire, she said.
But Bridgett added that she and her office wanted to do all they could to "keep our community safe and to prevent any future fire and get the needed services into our community to do just that, and that is exactly what this resolution does."
Meanwhile, PG&E CEO Patti Poppe said in a statement the agreement "reflects our continuing commitment" to making the situation right and safe.
"We stand behind our thousands of trained and experienced coworkers and contractors working every day to keep Californians safe," Poppe said. "We feel strongly that those good-faith judgments are not criminal."
Go deeper