PG&E charged with manslaughter stemming from 2020 California wildfire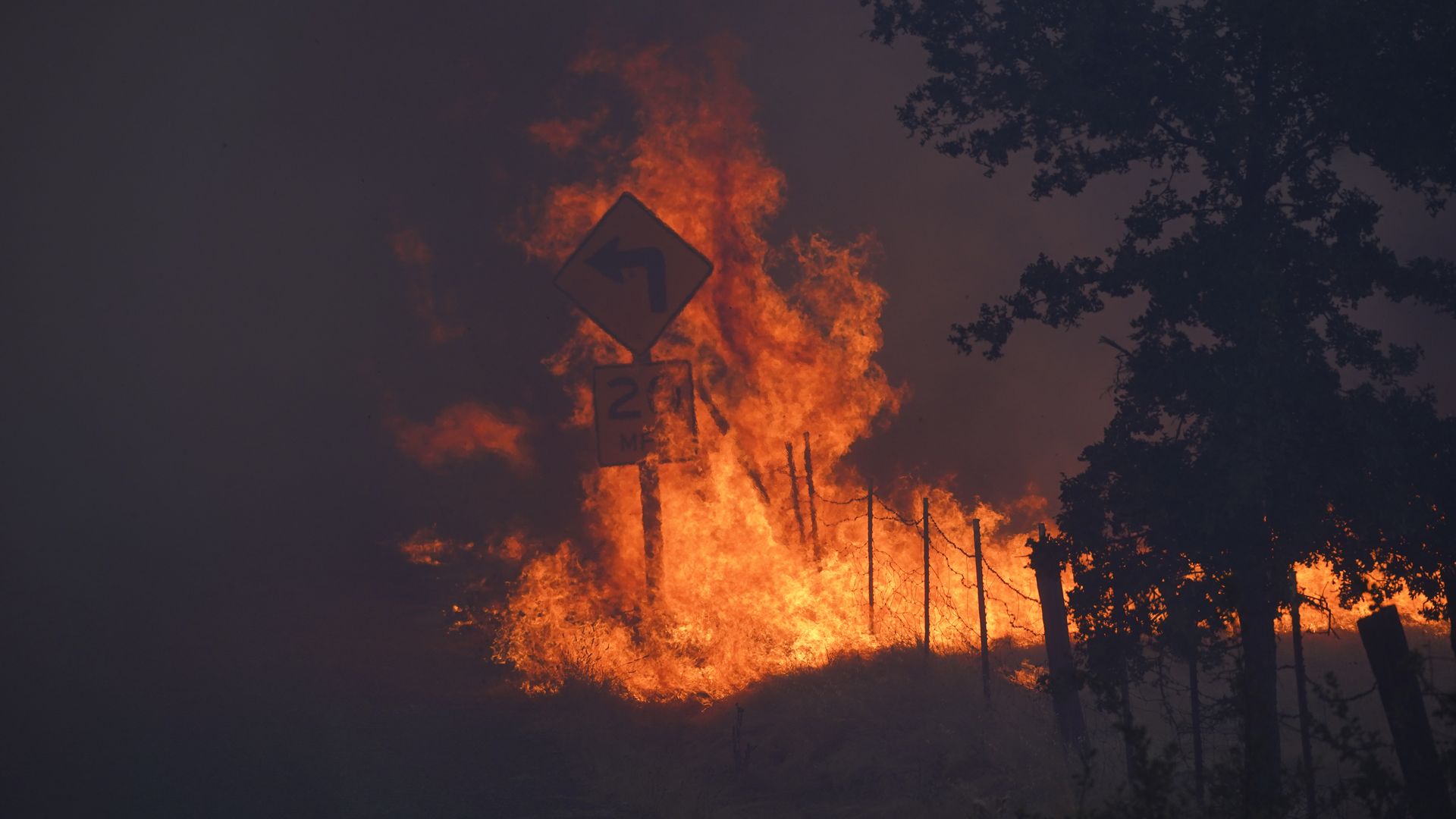 Pacific Gas & Electric has been charged with manslaughter and other crimes in connection with a Northern California wildfire last year killed four people and burned hundreds of homes, the Associated Press reports.
Why it matters: The utility company has faced hundreds of lawsuits and filed for bankruptcy protection in 2019, after it was discovered its equipment was responsible for several devastating fires, per AP.
PG&E pled guilty last year to 84 counts of involuntary manslaughter from a the 2018 Paradise wildfire started by neglected electrical grid. The fire was the deadliest blaze in a century, the AP notes.
The charges come as another fire in Redding, California – known as the Fawn Fire – has forced more than 2,500 people to evacuate their homes.
The big picture: PG&E was charged with 31 counts, including 11 felonies. Shasta County District Attorney Stephanie Bridgett said the company was "criminally liable" for last year's fire, per AP.
In March, state investigators found that the fire – known as the Zogg Fire – was sparked by a gray pine tree that fell onto a PG&E transmission line.
Go deeper