Read: Bill to raise debt ceiling limit and avoid default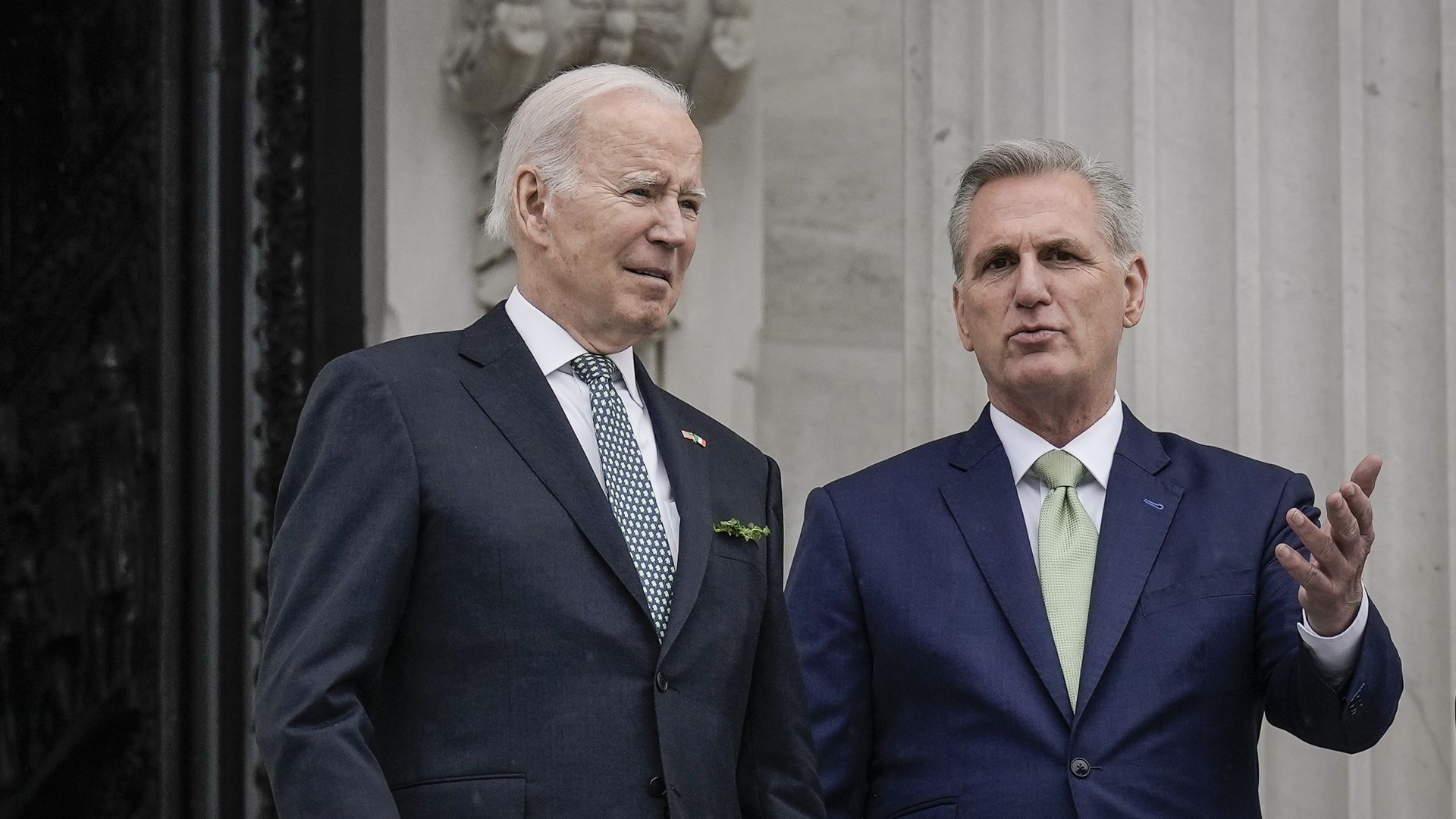 House Speaker Kevin McCarthy (R-Calif.) released text of the bill to raise the debt ceiling limit until 2025 Sunday evening following his deal with President Biden over the weekend.
The big picture: Treasury Secretary Janet Yellen said the U.S. government will hit the debt ceiling and run out of money to pay bills June 5. The bill that lawmakers must review and vote on, known as the Fiscal Responsibility Act, would boost defense spending and claw back unspent COVID aid relief funding.
Read the bill's full text, via DocumentCloud:
Go deeper