Judge temporarily blocks South Carolina's 6-week abortion ban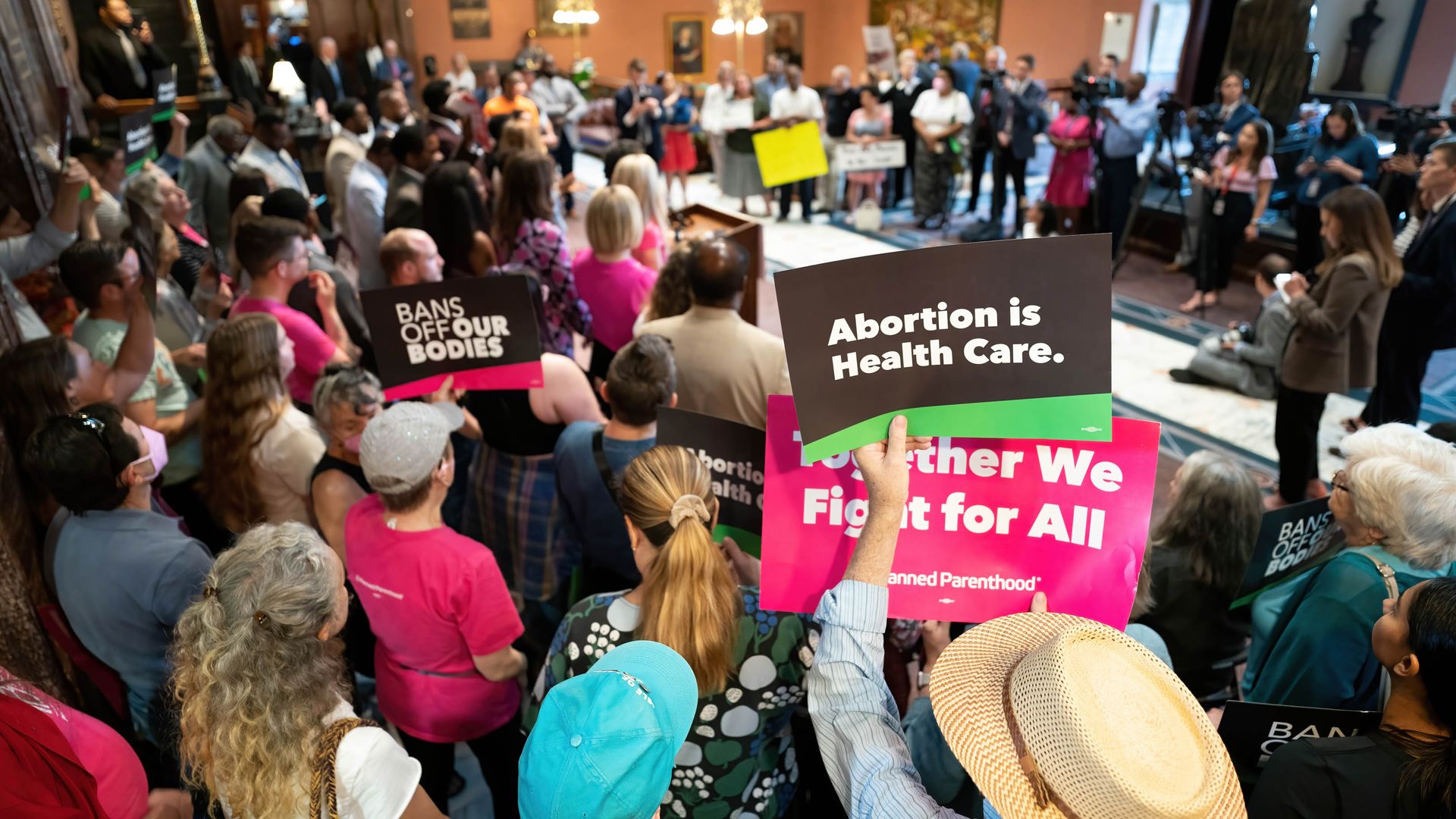 A state judge on Friday temporarily blocked South Carolina's recently enacted six-week abortion ban until the state supreme court has a chance to review it, Axios has confirmed.
Driving the news: Shortly after Gov. Henry McMaster (R) signed the measure into law on Thursday, abortion providers filed a lawsuit challenging the law, which took effect immediately upon being enacted.
The South Carolina Supreme Court previously struck down a similar six-week ban, arguing that it violated the state's constitution.
State of play: Circuit Judge Clifton Newman said in his ruling that "[t]he status quo should be maintained until the Supreme Court reviews its decision," adding that the case is "going to end up there," per AP.
Abortion will remain legal in South Carolina up until 22 weeks of pregnancy, making it one of the only Southern states where the procedure is legal up until that point.
Details: The bill prohibits health providers from providing an abortion if a fetus' cardiac activity has been detected, which is at around six weeks of pregnancy — and before many people know they are pregnant.
A health provider who violates the law could be found guilty of a felony and face up to $10,000 in fines and two years in prison.
Exceptions exist to "prevent the death" of the pregnant person or to prevent "impairment of a major bodily function."
Go deeper