GOP fentanyl plan exposes fault lines over policing in drug policy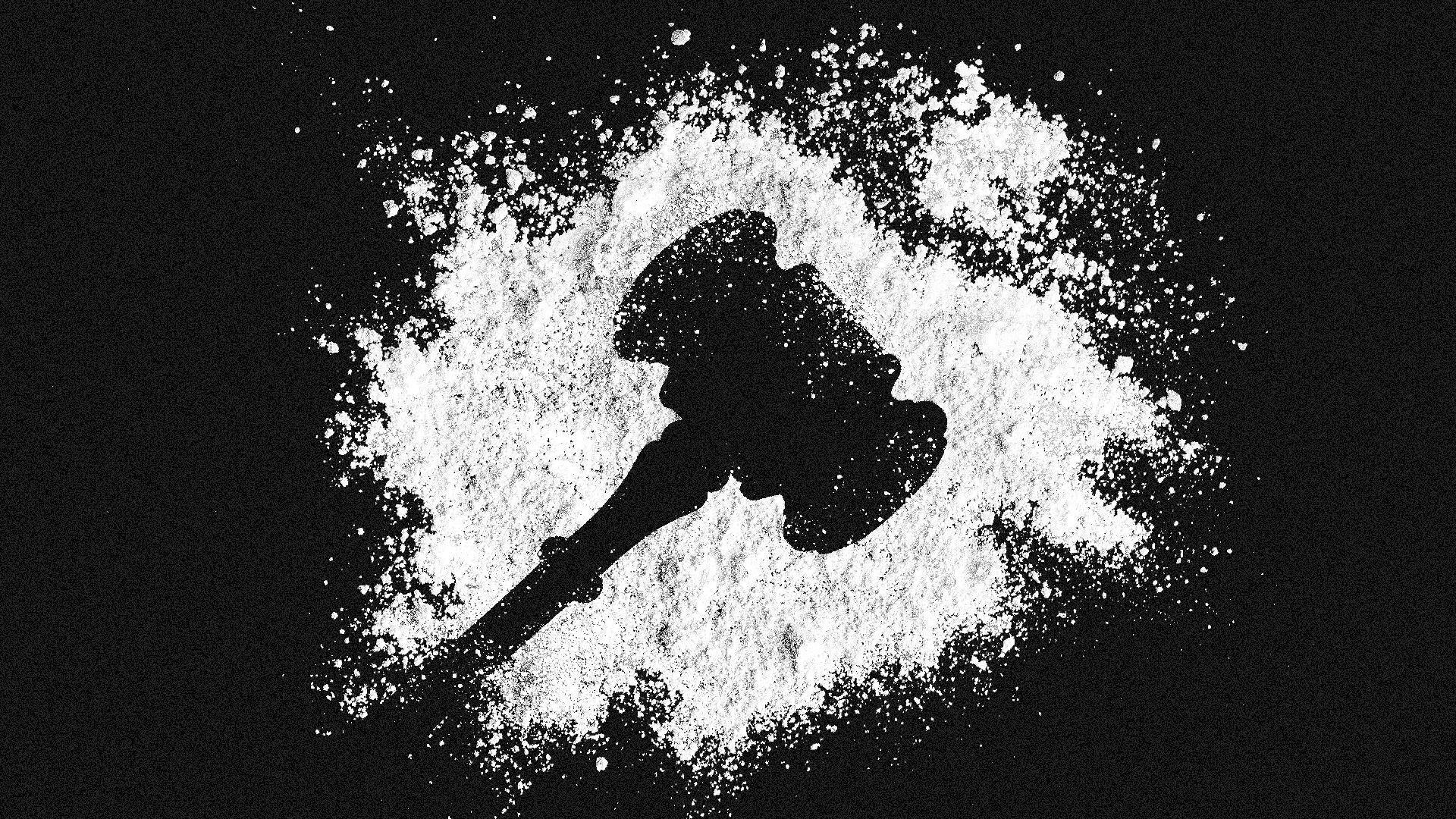 House Republicans' first major attempt to address the opioid crisis since taking power is resurfacing a long-running debate over the role of law enforcement in drug policy.
Driving the news: The GOP-sponsored HALT Fentanyl Act is up for a House vote on Thursday, marking this Congress' first substantive response to the epidemic.
It's also backed by President Biden, who said it's critical to fighting the supply of fentanyl-related substances reaching the U.S.
Rep. Bob Latta (R-Ohio), who helped introduce the bill, tweeted that the legislation would "help put an end to this scourge" killing Americans via the synthetic opioid.
Yes, but: Public health experts and most Democrats say risks repeating mistakes made during the 1970s war on drugs, which is largely seen as a failure that didn't stop illegal drug use and led to high imprisonment rates.
On Monday, Rep. Frank Pallone (D-N.J.) told the House Energy and Commerce Committee "there's no reason to believe that this bill is going to make a difference" in fentanyl overdose deaths.
Catch up quick: The bill would permanently move fentanyl-related substances into the highest classification of illegal drugs under the Controlled Substances Act, with the potential for high misuse with "no currently accepted medical value."
It would establish mandatory minimum sentences for nonviolent drug distribution of fentanyl without parole and create a special registration process for researchers to conduct studies on these substances for potential medical use.
The bill would increase revenues and direct spending by $1 million each over a decade, per the Congressional Budget Office.
House Republicans on Monday struck down a series of Democratic amendments to the measure that would have exempted fentanyl test strips and included language requiring a government watchdog report on the effect of the legislation.
Fentanyl is already FDA-approved for moderate-to-severe pain post-surgery and in cancer patients.
Between the lines: While fentanyl-related substances have been temporarily classified as Schedule I since 2018, opioid overdoses driven by illicit fentanyl continue to spike.
Focusing on supply instead of access to treatment or decriminalizing drug use "has failed to keep people healthy and alive" and contributed to a more toxic drug supply, said Maritza Perez Medina, director of Drug Policy Alliance's Office of National Affairs.
"50 years of failed drug war strategies [have shown] us that," Perez Medina told Axios.
Biden himself has drawn criticism from some quarters for sponsoring the 1994 crime bill while in the Senate, which helped expand the policing of drug use through tougher criminal sentences.
What they're saying: The bill will likely do little to stop low-or-high-level drug dealers since there are already "pretty tough penalties in place," said Keith Humphreys, a Stanford professor who advised the George W. Bush and Obama administrations on drug policy.
"You've already kind of deterred the deterrable," Humphreys told Axios. "You can't imprison the whole world."
What we're watching: State legislatures nationwide — like Nevada, Oregon and West Virginia — have already begun pushing for stiffer fentanyl penalties for possessing smaller amounts.
Others like South Carolina and Colorado are seeking to charge people with homicide if they're found to have distributed fentanyl to someone who later died.
Go deeper