Biden administration urges Congress to pass GOP-led fentanyl bill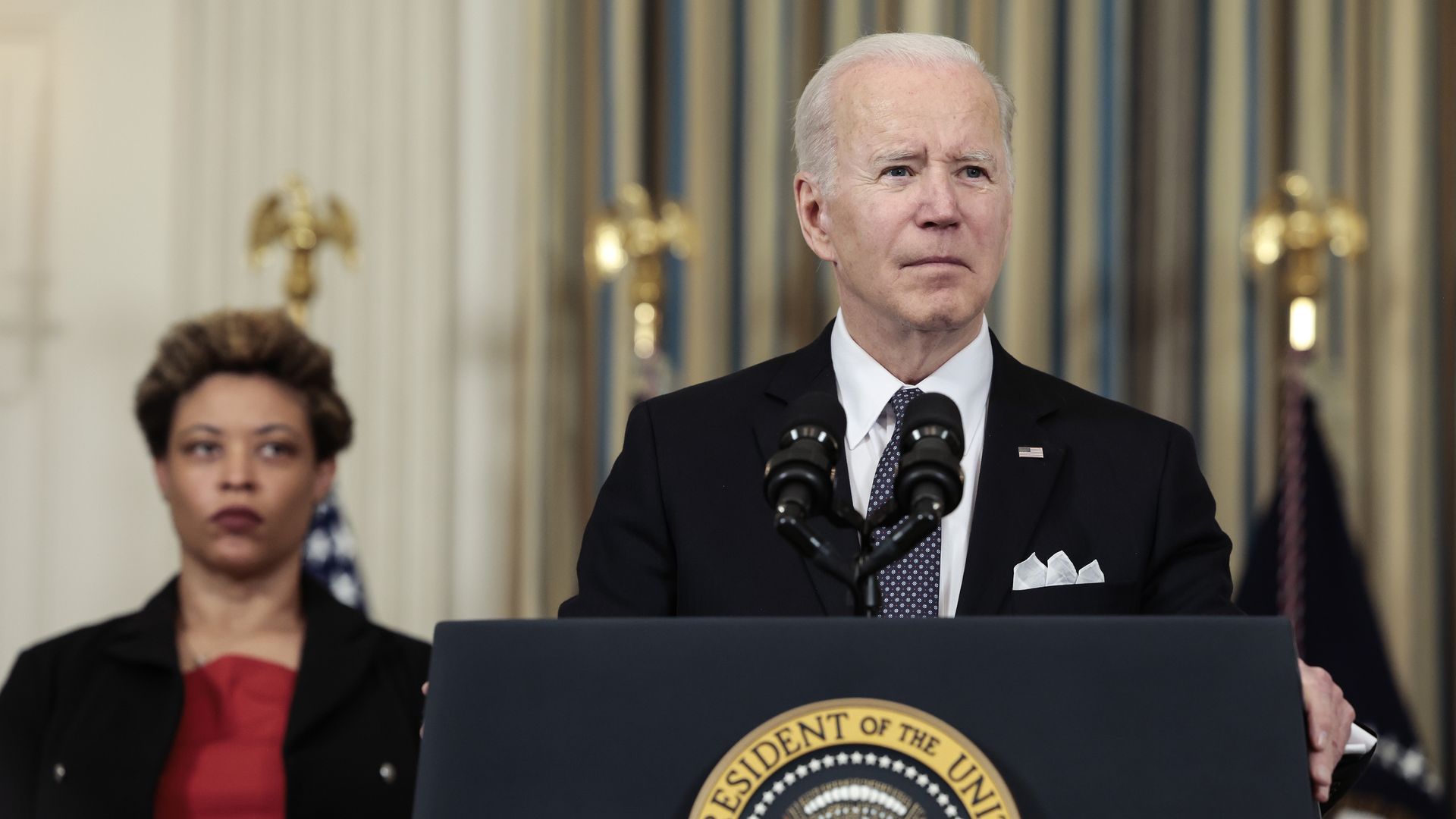 The Biden administration called on Congress Monday to pass a bill aimed at tackling fentanyl trafficking in the U.S., which would see the synthetic opioid raised to the highest classification of illegal drugs.
Why it matters: The administration's public support for the Republican-led Halt All Lethal Trafficking of (HALT) Fentanyl Act comes amid a growing synthetic opioid crisis in the U.S.
A report published earlier this month found the U.S. overdose death rate involving fentanyl nearly quadrupled from 2016 to 2021.
Driving the news: Reps. Morgan Griffith (R-Va.) and Bob Latta (R-Ohio) introduced the bill in the House earlier this year, which would permanently place all fentanyl-related substances into a schedule I class.
That means the currently labeled schedule II drug would be labeled as a drug with a high potential for abuse, which has no currently accepted medical value and is subject to regulatory controls and administrative, civil and criminal penalties under the Controlled Substances

Act

.
What to watch: The House is expected to vote on the bill this week.
What they're saying: The White House Office of Management and Budget said in a letter that the Biden administration was calling on Congress "to pass all of these critical measures to improve public safety and save lives."
Latta tweeted: "Lives are on the line — 77% of adolescent overdose deaths in 2021 were from illicit fentanyl poisonings."
Go deeper: Why more states are decriminalizing fentanyl test strips
Go deeper