Brand values paramount amid high inflation, tense politics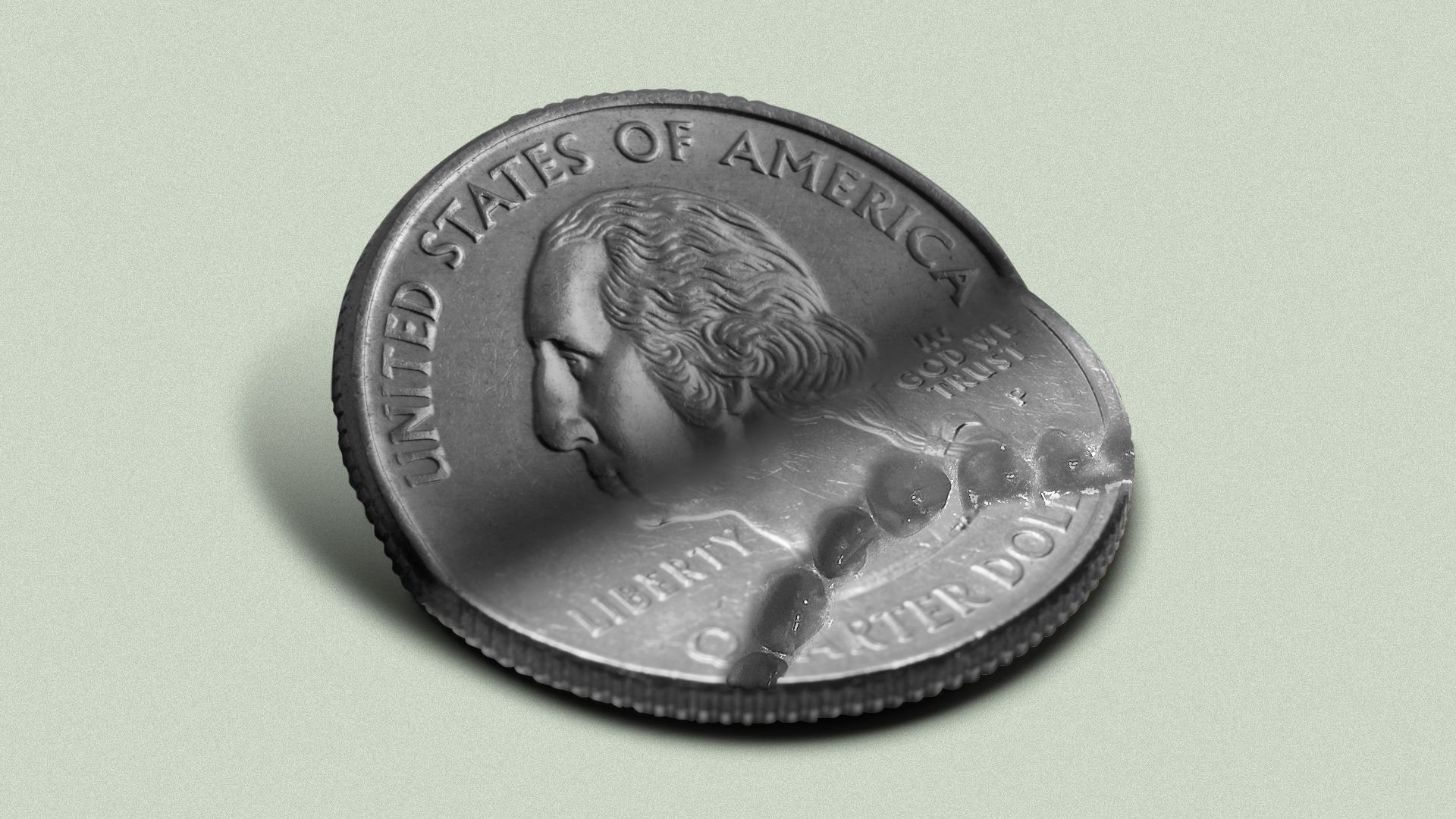 Consumers are seeking significant value from companies they shop from — in more ways than one.
Why it matters: Affordability alone isn't improving Americans' affinity for a brand amid sustained levels of high inflation, according to findings from this year's Axios Harris Poll 100 brand reputation survey.
Shoppers have also become increasingly discerning of reliability and consistent authenticity.
State of play: Americans are juggling a "skimp and splurge" budget strategy, in order to pocket life's necessities and must-haves, results from the poll suggest.
Costco's Reputational Quotient (RQ®) score jumped 5% from last year, propelling the big box retailer to the No. 2 spot in this year's poll — up from 26th place last year.
Patagonia's score saw a gain of 2%, and a jump to first place from third place.
And while Aldi benefitted from consumers trading down to store brand items, "cheapness" dragged down the reputation of other merchants like Walmart, Shein, Dollar Tree and Family Dollar.
Between the lines: Perceptions of e-commerce giant Shein likely took a hit from allegations about its business practices, the study suggests.
Similarly, Family Dollar and Dollar Tree are being scrutinized for their workplace culture and safety conditions.
Walmart's reputation, specifically, has struggled to recover from decades-long labor problems, John Gerzema, CEO of The Harris Poll, told Axios.
In contrast, Patagonia and Costco were the top companies in terms of trust and ethics.
By the numbers: A majority of Americans polled (59%) now say, "I care more about the values of the companies I interact with today more than ever before."
Consumers are more likely to forgive a company if it provided poor service (50%) and passed along inflation through higher prices (41%) than if they operated unethically (35%); polluted the environment (38%), or were guilty of "greenwashing" (39%).
What they're saying: "Consumers are smart ... they know [when] there's virtue signaling," Gerzema said, which can backfire if companies try to appease multiple political viewpoints.
"They're getting burned because they're being seen as not really being sincere."
The big picture: Overall, companies that make real, tangible products matter more to consumers now than those providing digital services, the poll results show.
That may be in part because Americans have also grown wary and weary of big ideas like crypto, that have failed to deliver.
Go deeper: Full results and poll methodology
Go deeper