Dollar General and Dollar Tree keep prices low, but critics say worker safety neglected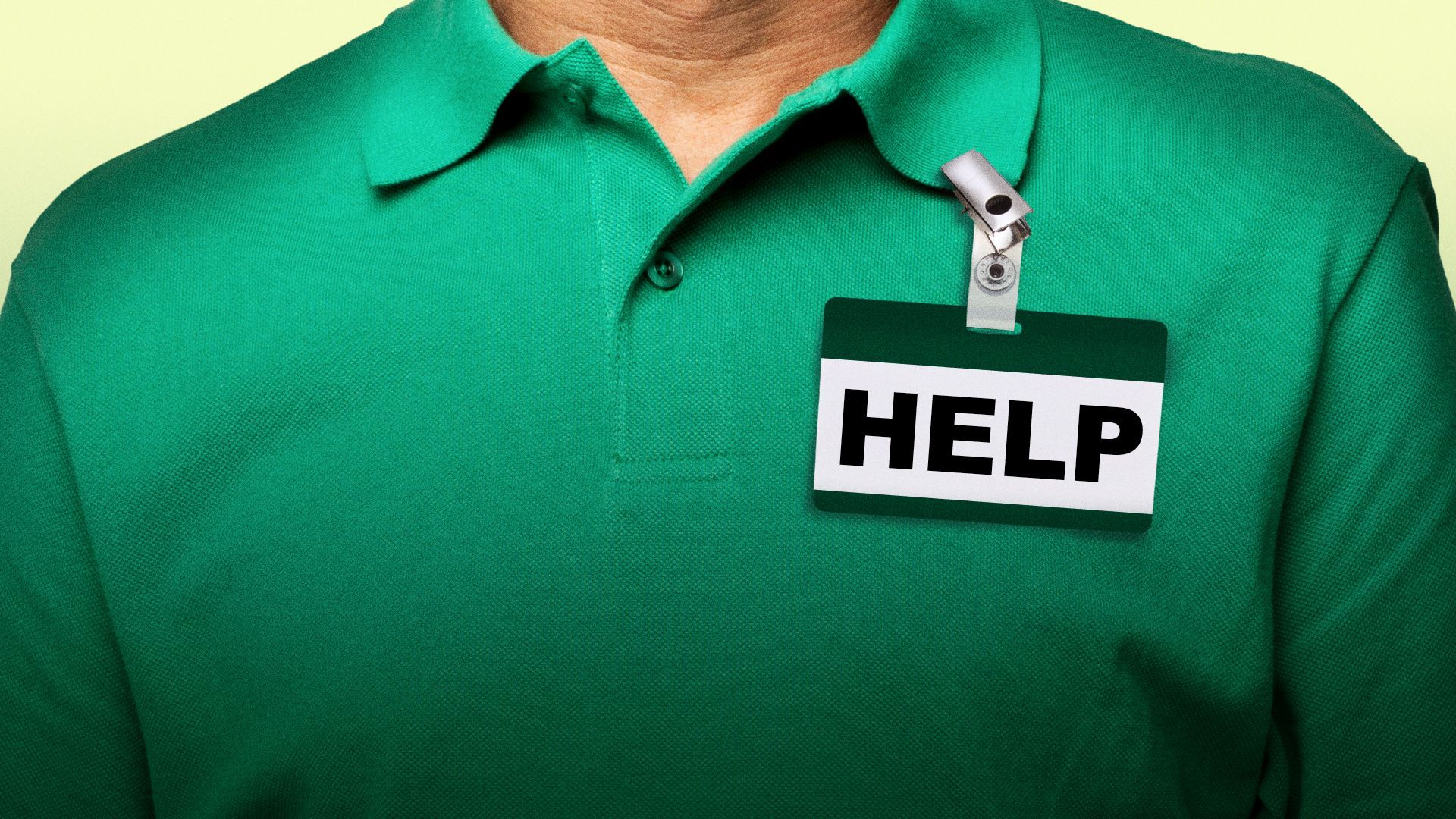 The nation's leading dollar store chains have been a refuge for consumers seeking relief from inflation, but behind the scenes their operations have been accused of widespread safety issues.
Why it matters: With a total of more than 35,000 stores in North America, rival chains Dollar General and Dollar Tree, with its Family Dollar segment, are omnipresent in the retail landscape.
Threat level: The U.S. Occupational Safety and Health Administration (OSHA) named Dollar General to its Severe Violator Enforcement Program in December after what it called "serious" violations of worker safety standards.
OSHA fined the company more than $15 million after a series of inspections alleged workers were put at risk of "fire, electrical and entrapment hazards," among other things.
The New York Times reported that OSHA has identified 111 instances of workplace safety violations at Dollar General since January 2017.
Meanwhile, Dollar Tree came under fire in 2022 for a slew of supply chain breakdowns, including a devastating rat infestation at an Arkansas distribution center for its Family Dollar brand.
The company also initiated multiple major recalls, including one in which it listed 11 pages of products, many of them medical items and hygiene items that were stored at inappropriate temperatures.
The big picture: Taken together, the problems at Dollar General and Dollar Tree paint a picture of retailers that put price before safety, says Public Citizen worker health and safety advocate Juley Fulcher.
"Their whole purpose of course is to sell goods at a very cheap price and that necessarily means that they're kind of cutting the corners that somebody who is able to charge more doesn't cut," Fulcher tells Axios.
The other side: "As a growing retailer serving thousands of communities across the country, Dollar General is committed to providing a safe work environment for its associates and shopping experience for its customers," Dollar General said in a statement, adding that "we regularly review and refine our safety programs" and "timely address" issues when "we have failed to live up to this commitment."
The retailer said earlier this month that it would invest $100 million in its stores, "primarily in incremental labor hours" and "enhancing store standards."
Dollar Tree, which did not respond to a request seeking comment, told investors last year that it was making investments in its supply chain to improve "safety" and "worker conditions."
Since the rat infestation, Dollar Tree has also replaced nearly all of its C-suite executives, including its CEO, CFO, COO, CIO and chief strategy officer.
New CFO Jeff Davis said on an earnings call earlier this month that the company's latest investments include "enhanced safety and compliance programs," including store upgrades and improvements to its distribution centers, including to "enhance permanent cooling."
Zoom in: Dollar Tree in particular "had some very old distribution centers that either needed to be modernized or simply shut down," CFRA Research analyst Arun Sundaram tells Axios, noting that the Arkansas distribution center was shuttered after the rat infestation.
Dollar General, on the other hand, has come under fire for workplace safety violations such as blocked emergency exits and cluttered storage areas, he noted.
"The challenge for Dollar General has been its focus on growing its store footprint while also increasing product assortment and changing product assortment throughout the year," Sundaram said, adding that "we think Dollar General is taking these issues seriously."
Go deeper: Listen to the Axios Today podcast, where host Niala Boodhoo and Nathan Bomey talk about the safety issues at the increasingly popular dollar stores.
Go deeper