HIV cases decline among young people, CDC finds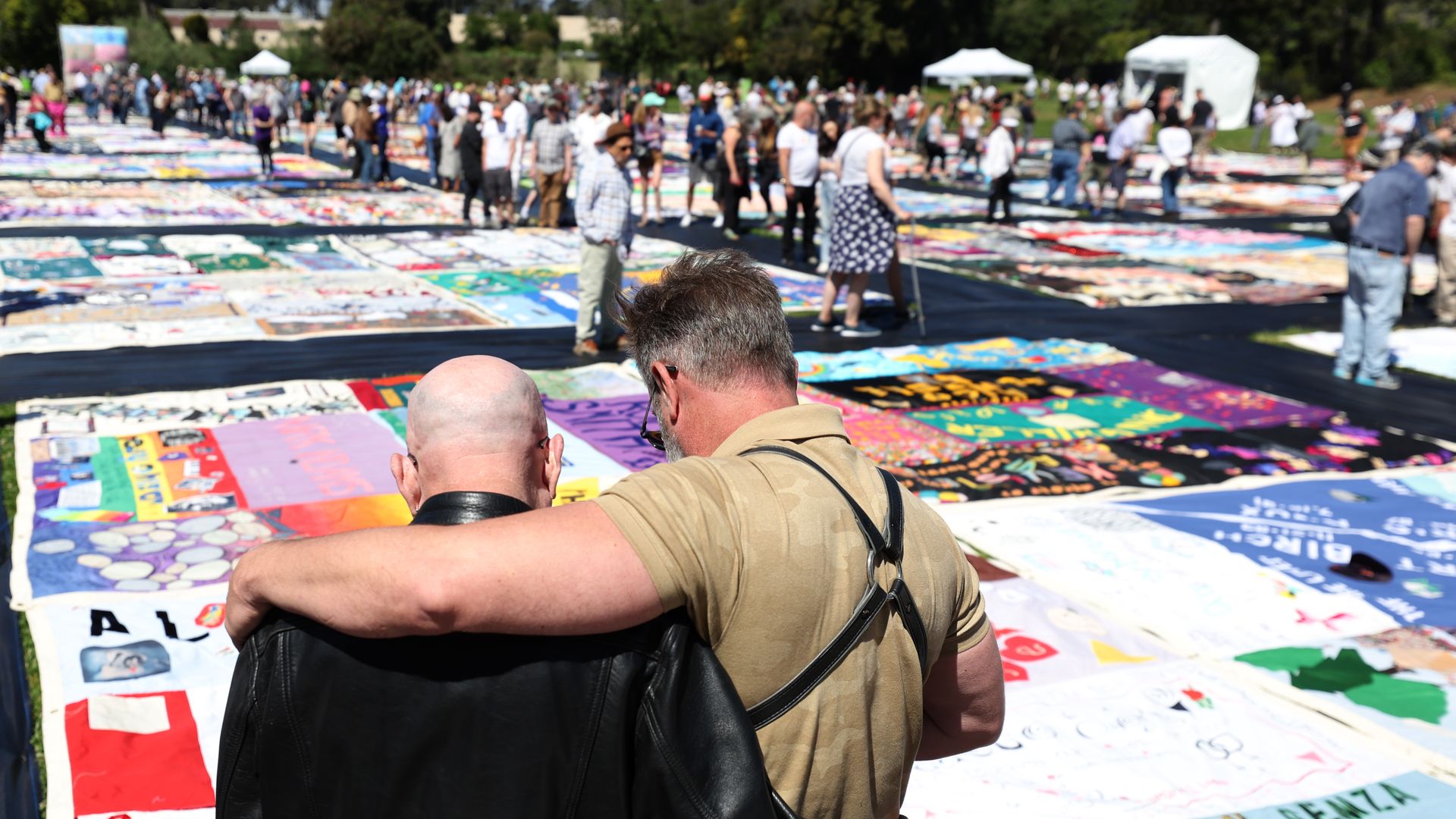 New HIV infections among young people have plummeted in recent years, according to updated Centers for Disease Control and Prevention (CDC) data published on Tuesday shows.
Why it matters: The sharp decrease in HIV infections among 13- to 24-year-olds contributed to substantial drop in new cases for all age groups, due in part to improved HIV testing and treatment and advances in medications that prevent infections.
By the numbers: Annual HIV infections were 12% lower in 2021 compared to 2017, falling from 36,500 new infections per year to about 32,100, according to new CDC estimates.
Infections among 13- to 24-year-olds fell by 34%, from 9,300 in 2017 to 6,100 in 2021.
The drop among youth was specifically driven by a decline — from 7,400 infections to about 4,900 during the timeframe — among young gay and bisexual males, who account for roughly 80% of new infections in the age group.
Around 30% of the 1.2 million people who could benefit from pre-exposure prophylaxis (PrEP), medicine that can prevent HIV infections, were prescribed it in 2021, a major increase compared to the around 13% prescription rate in 2017.
Yes, but: The decline in infections among young gay and bisexual males was not even across racial and ethnic groups "reflecting broader disparities that hinder HIV prevention."
Infection declines were lower among Black and Hispanic gay and bisexual males than young white gay and bisexual males, and relatively few Black and Hispanic people that could benefit from PrEP were prescribed it in 2021, the CDC said.
What they're saying: The new data indicates that the U.S.' HIV prevention efforts have been working but more must be done to increase equity and to end the HIV epidemic, CDC Director Rochelle Walensky said in a statement on Tuesday.
"Longstanding factors, such as systemic inequities, social and economic marginalization and residential segregation, however, stand between highly effective HIV treatment and prevention and people who could benefit from them," Walensky said.
Robyn Neblett Fanfair, acting direction of the CDC's HIV prevention division, said in a statement that even though the U.S. has more effective prevention and treatment options than it ever did before, at least three people in the country still contract HIV every hour.
The big picture: A pending case within the federal judiciary could significantly threaten access to HIV preventative care, including PrEP, behavioral counseling and HPV vaccination.
A federal judge ruled in March that employers can't be required to cover certain preventive health care services under the Affordable Care Act, Axios' Adriel Bettelheim reports.
The ruling stemmed from a lawsuit brought by six individuals and two Christian-owned businesses against the Department of Health and Human Services and others.
The Biden administration appealed the judge's ruling.
Go deeper: FDA formally loosens blood donor restrictions on gay, bisexual men
Go deeper