BuzzFeed is launching online retail site with Verishop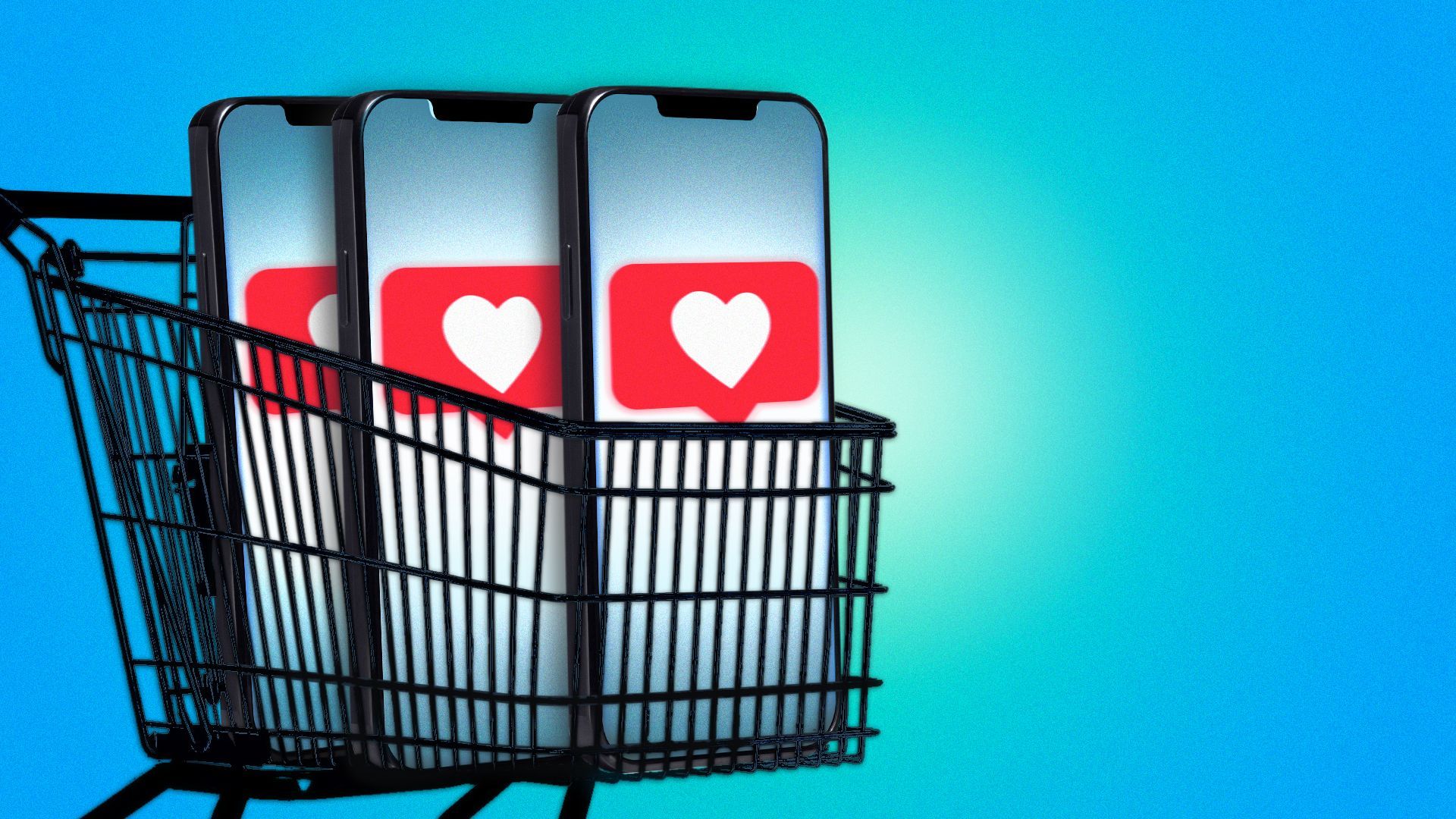 BuzzFeed on Tuesday will debut a new online retail storefront for Goodful, a lifestyle commerce brand it launched in 2016 initially as a joint venture with snack company Mondelez. The store will be powered by Verishop, the luxury e-commerce site founded by former Snapchat executive Imran Khan and his wife, former Amazon executive Cate Khan.
Why it matters: The site marks BuzzFeed's first online retail store that combines licensed and curated goods under one brand. It's also Verishop's first white-label offering.
The new Goodful storefront will leverage Verishop's technology to give users a universal checkout experience and customer service functionality as part of a revenue share agreement.
Building a stand-alone site will give BuzzFeed a destination to attract traffic directly from users, and it will give it access to user data on transactions.
Goodful will offer users hundreds of goods that are both licensed and curated, said Jessica Probus, BuzzFeed's head of content.
Licensed goods include those in which manufacturers license the Goodful brand to put on their products. Curated goods are from third-party brands that are editorially selected by BuzzFeed's staff.
Details: The site will launch in conjunction with a group of eight online content creators who are tied to the Goodful brand.
A "Goodful Collective" of influencers will help promote Goodful products and the site through their social media content that will be distributed across an array of platforms, Probus said. That content can include anything from wellness tips to recipe videos.
The influencers — including Katie Haan, Tyomi Morgan, Reyna Cohan, Taliyah Joelle, Ashley Hankins, Meshach Rojas, Megan McSherry and Manuela Barón — will post content related to health, wellness, nourishment and sustainability across their channels on YouTube, TikTok and Instagram.
While Probus declined to say what the terms of the partnerships are between the creators and BuzzFeed, she did confirm that creators are compensated as a part of the deal. "It's not a revenue split," she said. "It's more of a traditional content creation contract." Most of the creators have several hundred thousand followers across all of their social media handles.
Zoom out: BuzzFeed CEO Jonah Peretti told Axios last month that the company plans to significantly increase the amount of content it produces via independent internet creators.
Part of that push includes giving creative partners access to BuzzFeed's tools and distribution in return for cross-posting their content on BuzzFeed's channels. As the internet matures, Peretti believes media companies and creators will lean more heavily on each other.
Between the lines: Verishop launched initially in 2019 as an aggregator of luxury e-commerce brands, seeking to fill a void left by Amazon. Its business has since evolved to become one of the largest aggregators of emerging online brands, or smaller e-commerce companies that often launch through social media.
In addition to selling goods, Verishop is now starting to license its technology to smaller online retailers and brands, like BuzzFeed, to power their own e-commerce sites.
Imran Khan told Axios that one of the reasons a partnership with BuzzFeed and other media companies makes sense is because it can open the door for smaller Verishop brands to get more distribution. Verishop today aggregates over 5,000 emerging brands.
The big picture: BuzzFeed has been in the e-commerce space for a long time, but to date, it has mostly focused on affiliate e-commerce revenue, or money it makes from linking out to other online retailers like Amazon or Walmart, and some retail partnerships.
Last year, the company made $68.1 million from commerce and other businesses, including affiliate revenues, product licensing and events. That segment made up roughly 16% of BuzzFeed's total revenues, which includes revenues for its acquired brands such as HuffPost and Complex.
What's next: Khan sees an opportunity in building out more commerce sites for other BuzzFeed commerce brands.
"'I'm hoping that we can evolve this model to work across all of our brands," Probus said. She added that Shop BuzzFeed, a site where users can purchase BuzzFeed-branded merchandise, is being deprioritized.
Go deeper