Adobe's new Photoshop tools make fakery even easier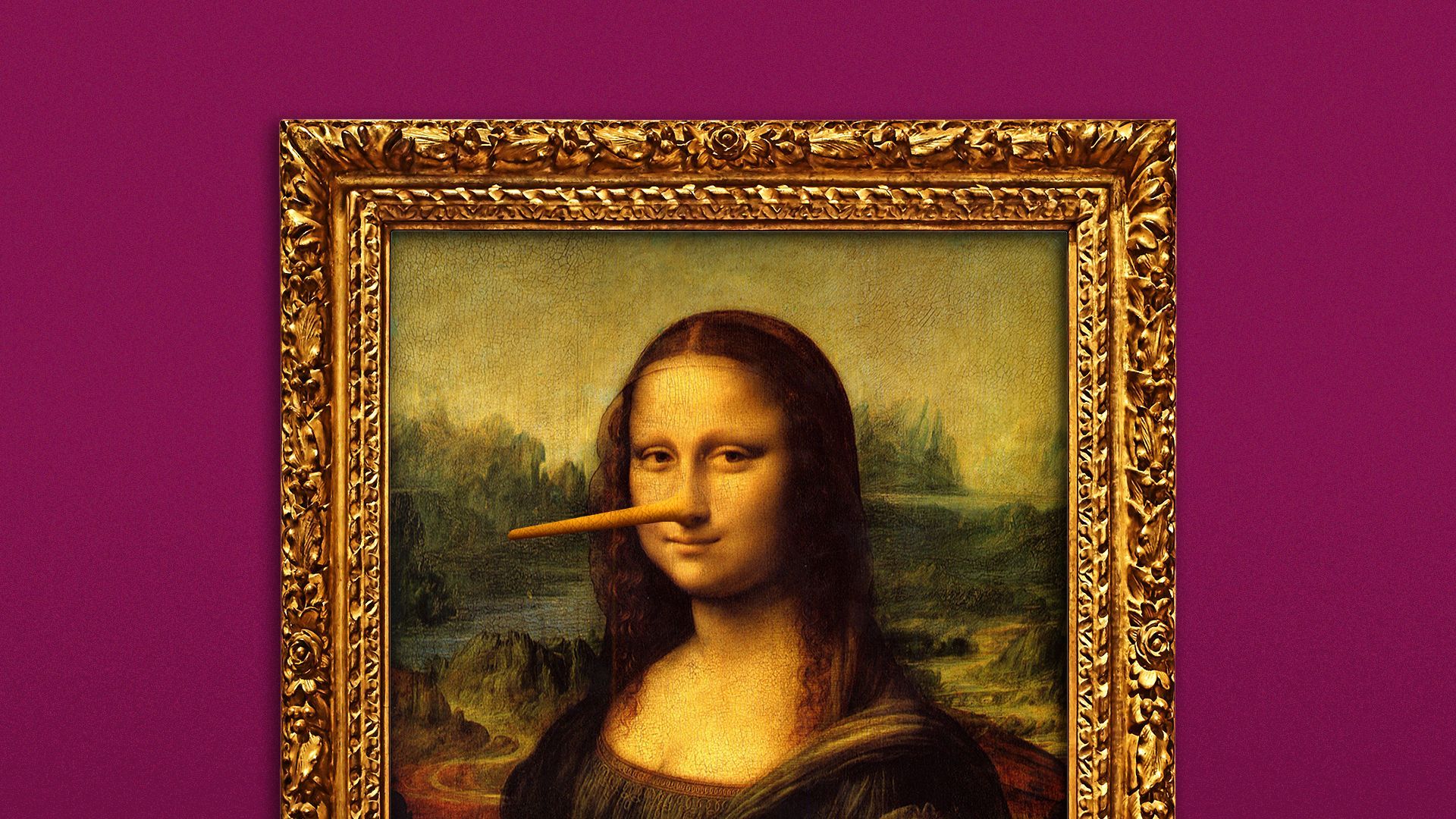 In adding generative AI tools to Photoshop, Adobe isn't advancing the state of the art in terms of deepfakes — but it is putting the ability to make convincing fakes into far more hands.
Why it matters: Concerns are running high that the technology to alter images in deceptive ways is advancing far faster than the ability of humans or machines to detect such fakes.
On Monday, for example, a fake image of the Pentagon — showing an explosion that never took place — was shared on Twitter, reportedly even causing a brief financial market dip before it was clearly shown to be fake.
The fake image gained extra attention because it came from a "verified" account that had Bloomberg in the name, falsely suggesting the image came from Bloomberg News.
Driving the news: Adobe announced Tuesday it is bringing generative AI into Photoshop with a new "generative fill" tool that can be used to add or remove objects, change backgrounds and more. Such changes can range from subtle to dramatic and have a wide range of uses, including expanding creativity and saving time for professional artists.
Users can prompt the AI tool by typing in a different kind of background they wish to see, or telling it to remove unwanted objects or add elements not present in the original image.
The new tool can also be used to extend an image beyond its boundaries, with generative AI helping fill in the wider canvas, using what's already in the image to extrapolate new "uncropped" content.
How it works: In a demo, Adobe showed Axios how the new tool could be used to change a photo of a corgi on a walk to include a puddle-covered sidewalk, or to show the dog chasing bubbles.
In another, the software took directions to change a closeup of a single crocus into a field of the flowers in front of a snowy mountain backdrop.
Each generative AI element is added as a new layer, and the changes can be reversed later as desired.
Adobe is adding the generative fill to a new beta version of Photoshop, with plans to incorporating it in the official version later this year.
The tool will also be available on its own as part of Adobe's free Firefly website, which will no longer have a waitlist. Adobe says more than 100 million images have already been created since Firefly was made available in March.
Between the lines: Adobe argues that those who want to do harm using deepfakes already have the tools and know-how to do so.
"We're already in that world," says Ely Greenfield, chief technology officer of Adobe's digital media business.
What's needed to combat deepfakes more broadly, Adobe says stopping the spread of deepfakes will demand greater public understanding of what's possible and improved transparency to show where images began and what changed along the way.
While generative AI can be used to do such edits, so can other types of tools already in widespread use.
To that end, Adobe is pushing forward with the Content Authenticity Initiative, an industrywide coalition it launched four years ago that allows the provenance of an image to be tracked over time, including how and when it was altered.
Within Photoshop, Adobe is using the technology to automatically note when generative AI was used in an image's creation.
Creators can choose to share even more data on what was changed and how.
Over the longer term, Adobe aims to slow the spread of deepfakes by winning broad enough industry support for its content authenticity effort that consumers grow to distrust any image that lacks its digital signature.
Adobe says that there are now more than 1,000 members of the content authenticity initiative, with a surge in interest and membership tied to the rise of attention around generative AI.
Editor's note: This story has been corrected to say that Adobe launched its Content Authenticity Initiative four years ago, not three.
Go deeper