Adobe unveils "creator-friendly" generative AI tools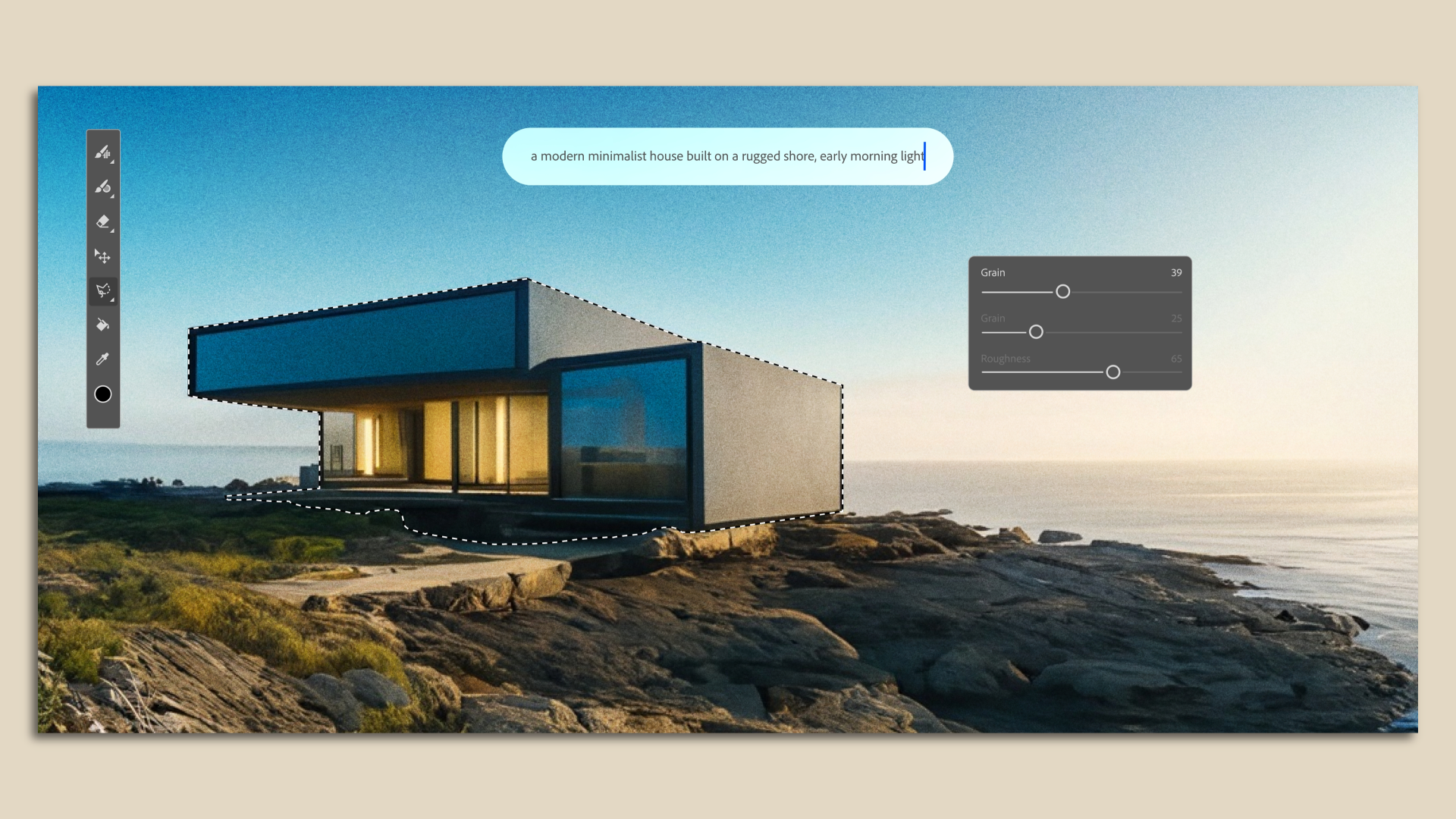 Adobe is taking the wraps off Firefly, a new family of generative AI tools it says can help transform the emerging technology into something that more design professionals can embrace instead of fear.
Why it matters: Generative AI has taken the world by storm, but has received a mixed response from artists; some see it as a new tool to harness, others see it as a job killer and a form of theft.
Details: With Firefly, Adobe is looking to address two things that are holding back commercial use of the technology: concerns over copyright issues and the lack of professional-grade tools.
The first Firefly model offers both a text-to-image engine as well as the ability to do visual text effects on top of Adobe's broad font collection.
The model has been trained on images from Adobe Stock as well as images in the public domain or released under an open license.
Firefly is initially available in beta form on the web, though Adobe plans to integrate it directly into its family of creative apps, starting with Adobe Express, Photoshop and Illustrator as well as the Adobe Experience Cloud.
The big picture: The art world is deeply divided on how to respond to the arrival of generative AI tools such as Stable Diffusion and OpenAI's Dall-E 2.
Some of the most tech-embracing artists are already incorporating generative AI into their work, including several whose work has been on display in a gallery in San Francisco.
Getty Images, meanwhile, has sued Stable Diffusion, saying its engine was improperly trained on copyrighted photos.
Between the lines: Training the AI system on stock imagery offers Adobe a couple of advantages when it comes to avoiding intellectual property infringement.
Adobe has more rights and control over image from its Adobe Stock catalog compared to engines trained on content across the Web.
Also, stock images themselves tend not to have other types of copyrighted content with in them, such as brand names and logos.
Of note: Adobe says those who contribute their work to Stock will have the option to benefit financially from generative AI. But the company has not shared details on how this will work.
Adobe says it will not train its generative AI on the documents of customers who store images in the company's cloud.
What they're saying: "We want it to be safe for creative use," David Wadhwani, president of Adobe's digital media business, told Axios.
Meanwhile: Adobe will also automatically attach credentials to content that was developed with Firefly to indicate that generative AI was used in its creation. It is also working on developing a universal "Do Not Train" tag for artists who don't want generative AI systems to train on their art.
Both tools build on Adobe's Content Authenticity initiative and are designed to be adopted both by Adobe for its products and in the broader industry, where Adobe hopes to establish them as new standards.
Go deeper: Illustration competitions grapple with generative AI
Go deeper