Household brands cash in on dollar-store dynasty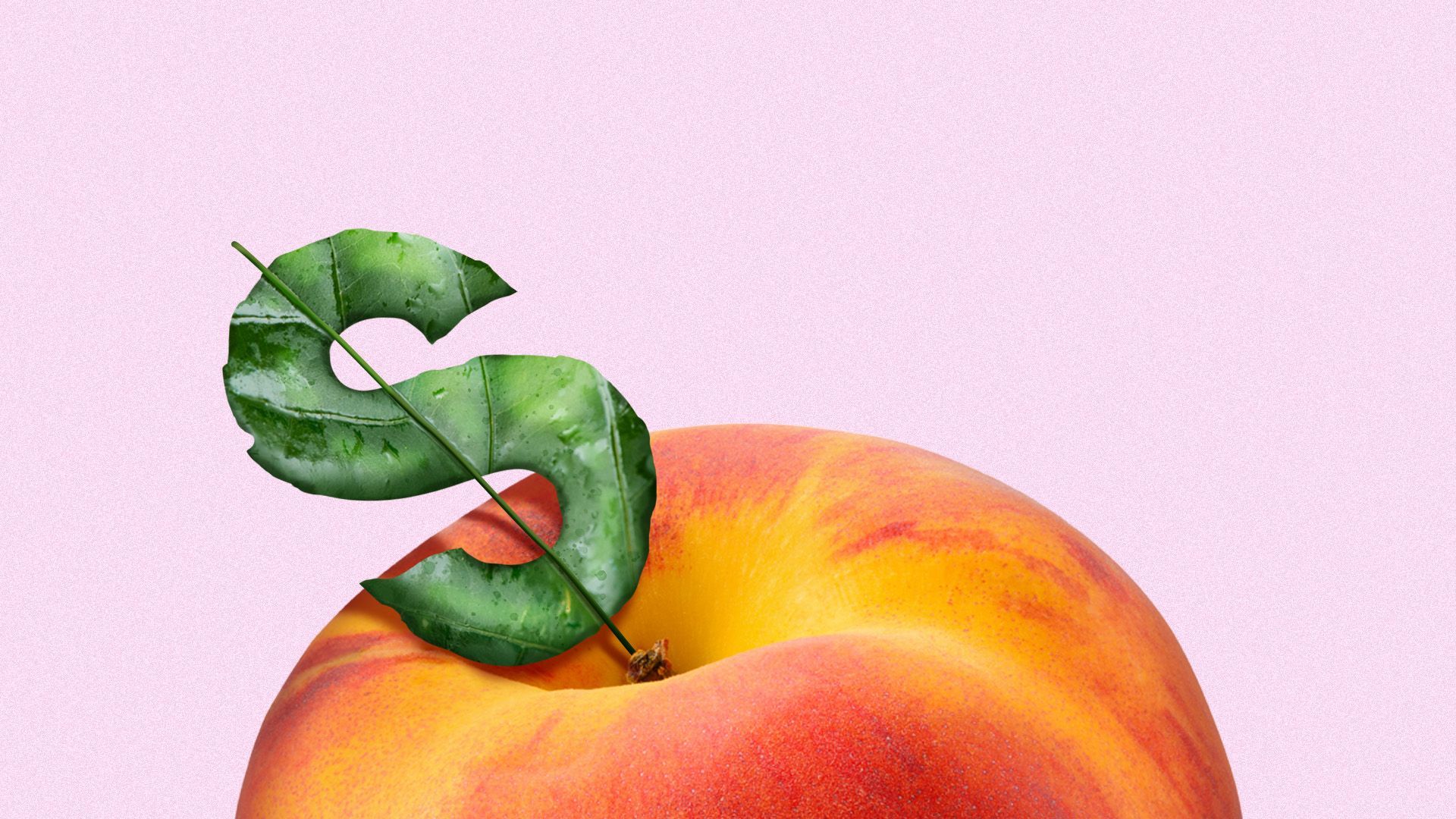 Major household brands are positioning their products for discount shelves, as dollar stores continue to pop up around the nation.
The big picture: America's dollar-store chain storefronts steadily increased between 2019-2023, with more than 34,000 in the U.S. last year — exceeding the total of all McDonalds, Starbucks, Target and Walmart locations in the country combined, per a recent study.
"Dollar stores are one of the fastest growing channels in retail," GlobalData managing director Neil Saunders told Axios. "They're adding loads of stores, are attracting new customers, and seeing their share of wallet rise."
Weekday visits to Dollar Tree, Family Dollar and Dollar General increased between the first quarter of 2022 and 2023, Placer.ai, which analyzes location intelligence metrics and foot traffic, told Axios.
In 2021, nearly half of the new stores that opened in the U.S. were chain dollar stores — "a degree of momentum with no parallel in the history of the retail industry," per research published in March from the Institute for Self-Local Reliance.
Inflation has been a key reason that many consumers have turned to discount and dollar stores for groceries and essentials.
How brands are dialing in
Household brands who spoke with Axios are targeting dollar store shelves with everything from razor blades to coffee, peanut butter and pet food — even if those prices exceed $1.
Razor manufacturer Edgewell Personal Care is collaborating with each dollar store retailer's merchant teams and sometimes customizing products accordingly, Eric O'Toole, president of the company's North America division, told Axios.
O'Toole added that millennials, a key consumer target group, also "seem to be getting more invested in the channel."
At Dollar General, for example, two different Schick Classic 3-blade, 3-count products are available for $5.35.
Food and beverage manufacturer The J.M. Smucker Company has noticed consumers purchasing items beyond necessities at discount stores, per Reuters. The company as a result is looking to bring seasonal flavors of its packaged Dunkin' coffee to those shelves.
When it comes to dollar stores, "that means delivering the high quality [consumers] can trust, the variety they desire and the affordability they expect," company spokesperson Frank Cirillo told Axios.
Kraft Heinz, one of the world's largest food and beverage companies, is focusing on "meal solutions that make the dollar go further," Cory Onell, Kraft Heinz chief sales officer, shared with Axios.
For example, they've reconstructed Lunchables for discount stores, selling at $1.25.
They're also marketing "Taco Tuesday" meals with their Taco Bell-branded products or "Italian night" with Classico pasta sauce to change the perception that dollar stores only offer a drink and a snack, Onell explained.
Kraft Heinz's distribution has grown 7% across dollar store customers in the past year, Onell said, adding the company has "a path to double-digit growth by year-end."
The company behind recognizable brands like Silk, Oikos and International Delight told Axios it has been focusing its portfolio including yogurt and coffee creamer on the value channel.
Danone North America expects Dollar General to be one of its fastest-growing retail customers this year with an anticipated 40% increase in growth
The International Delight brand has become the "exclusive branded coffee creamer" available at Dollar General, said Ariel Dalton, Danone senior vice president of commercial leadership.
Dollar store expansion
By the numbers: Dollar stores were the fastest-growing food retailers by household spending from 2008 to 2020 — increasing by a lofty 89.7%, a study by Tufts University found.
Dollar Tree, which acquired Family Dollar in 2015, opened more than 460 stores last year and Dollar General opened more than 1,000, according to a May report from Placer.ai.
Yes, but: Dollar stores still only represent a small portion of national household food purchases — 2.1% in 2020, according to the Tufts study.
While dollar stores play an increasingly prominent role for low income, rural and Black communities, not everyone wants the chains around.
There are efforts in communities across the country to restrict the growth of dollar stores for the sake of job creation, economic growth and food security, Capital B reports.
A 2020 city study on Toledo, Ohio found that the opening of new Dollar General stores hurt other businesses and potential investment from grocers, per Capital B News. The city passed a moratorium on new discount stores, which expired about a year later — and a new location opened soon after.
Go deeper: Dollar General tightens its grip on American retail
Axios' Kelly Tyko contributed to this report.
Go deeper