Pentagon leak suspect received multiple warnings over classified docs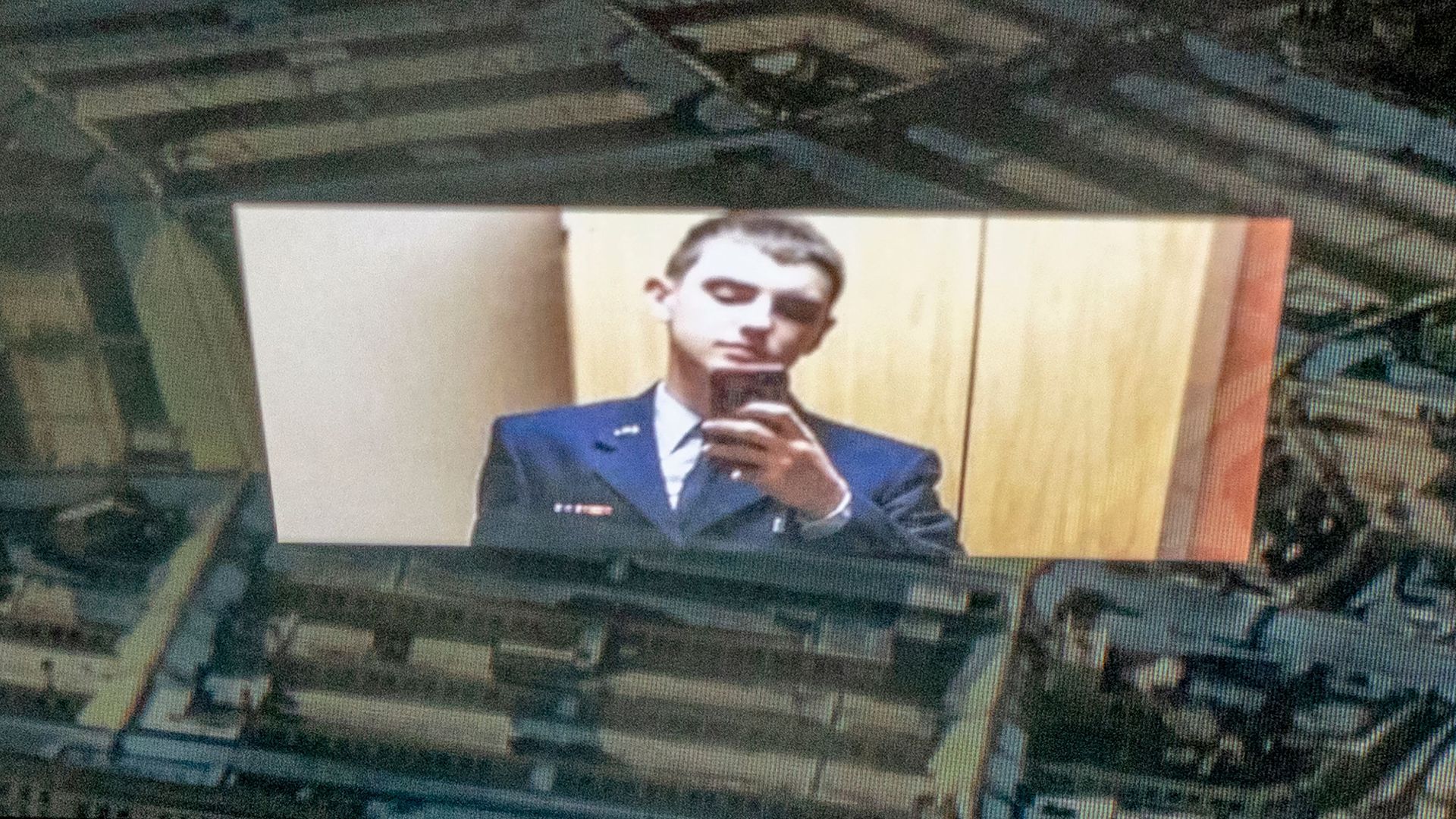 Jack Teixeira, the Air National Guardsman charged in connection with the leaking of sensitive Pentagon documents, received multiple warnings over his alleged mishandling of classified documents, prosecutors revealed in a court filing Wednesday.
Driving the news: Teixeira had shown a "willful disregard" to his obligations to protect classified information by accessing and taking notes on classified information not related to his job, prosecutors said.
"The Defendant's disclosures (and associated boasting) continued even after being admonished by his superiors on two separate occasions—once in September 2022 and once in October 2022—amid concerning actions that the Defendant took related to classified information," the filing noted.
In these warnings, Teixeira was told to "cease-and-desist on any deep dives into classified intelligence information."
Yet a third memo from February noted that Teixeira had been seen the previous month viewing classified material "that was not related to his primary duty and was related to the intelligence field."
A spokesperson for the Massachusetts National Guard told Axios in a statement that they could not comment on an ongoing investigation.
State of play: The revelations come ahead of a detention hearing on Friday in which a federal judge will determine whether Teixeira should remain in custody as he awaits his trial.
Teixeira's lawyers have argued that he should be released to his father's custody, CNN reported.
"His efforts to circumvent and conceal his illegal activities while on base in a classified facility is at odds with any notion that he would not find ways to circumvent restrictions imposed on him at his home," prosecutors argued in the court filing.
The big picture: The massive leak of highly classified Pentagon documents revealed new details about the U.S.' relationships with its allies and adversaries.
Prosecutors warned in a court filing last month that Teixeira could still have access to classified documents and remains an "ongoing risk both to the national security of the United States and to the community."
Editor's note: This story was updated with a response from the Massachusetts National Guard.
Go deeper