Who is Jack Teixeira, the accused Pentagon leaker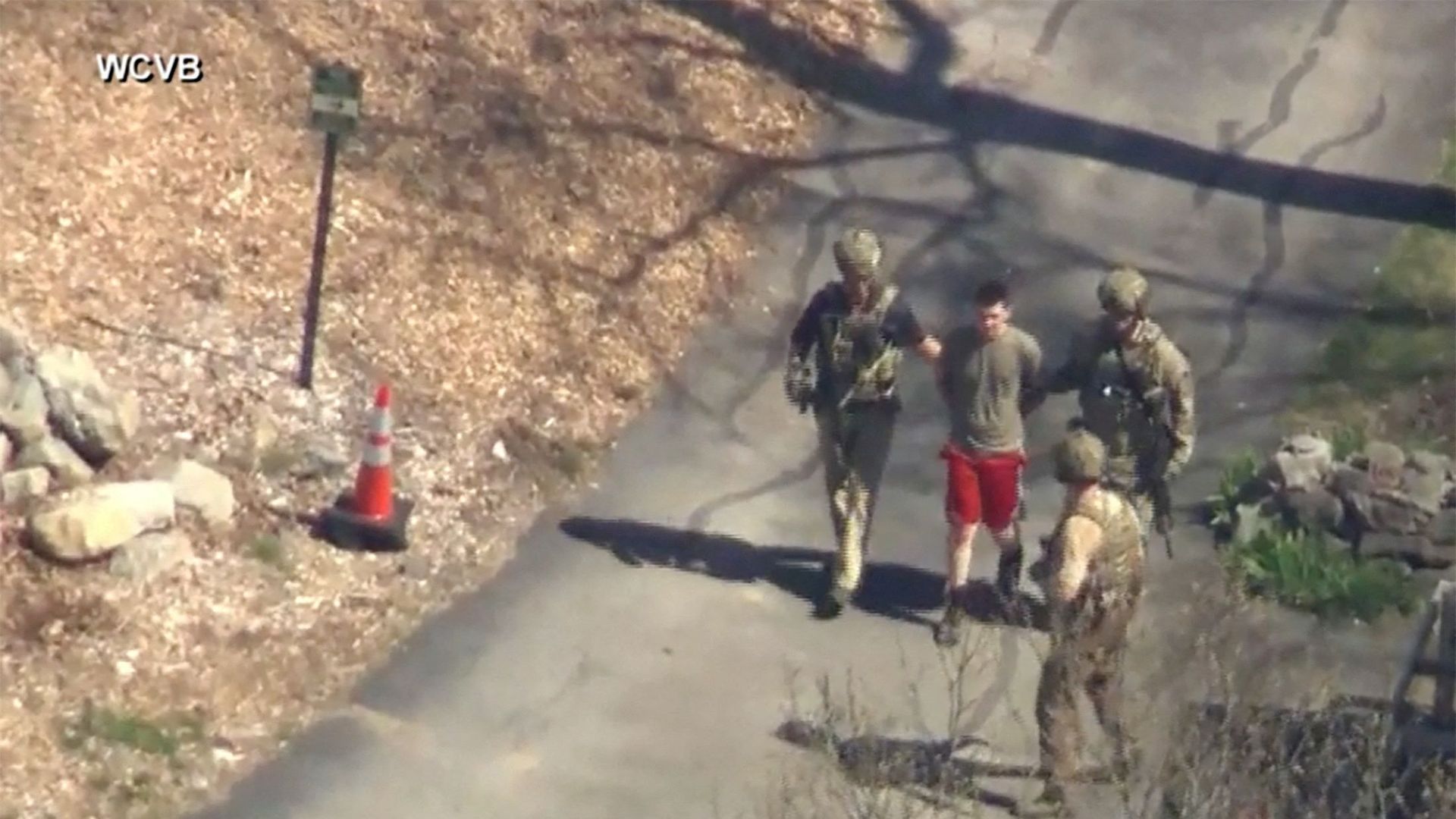 Jack Teixeira, a 21-year-old Air National Guardsman, was charged with two counts Friday in connection with the massive leak of highly classified Pentagon documents.
Why it matters: The leak has captured global attention, with its revelations about the U.S. government's relations with its adversaries and allies reverberating across the world.
The latest: Prosecutors said in a court filing seeking Teixeira's continued detention late Wednesday that he was an "ongoing risk" to both U.S. national security and the community and "may still have access to a trove of classified information."
They accused him of moving to destroy evidence and researching mass shootings.
At the end of a detention hearing on Thursday, a federal judge delayed a decision on whether to release Teixera on bail or have him remain in custody while he awaits his trial.
The charges
Teixeira is facing two separate counts:
The unauthorized retention and transmission of national defense information.
The unauthorized removal and retention of classified documents or material.
Teixeira had yet not entered a formal plea, per CNN.
Who is Jack Teixeira?
Teixeira, currently the prime suspect in the case, came from a military family and was mobilized for federal active duty last fall, the Washington Post reported.
He was stationed at Otis Air National Guard Base in Massachusetts and was detailed to an Air Force intelligence unit, according to AP.
Teixeira worked as an IT specialist responsible for military communications networks.
His work meant he had a higher level of security clearance in order to access the military communications networks, a defense official told AP, helping explain how he had access to the classified documents.
What do we know about the arrest?
Teixeira was arrested in connection with "unauthorized removal, retention and transmission of classified national defense information," Attorney General Merrick Garland confirmed Thursday.
The FBI said in a statement last Thursday that the arrest occurred at a residence in North Dighton, Massachusetts.
Teixeira had been under surveillance for several days before his arrest, which took place outside his mother's house, CNN reported.
How were the documents leaked?
A man known as "OG" initially began sharing the documents with roughly two dozen acquaintances — mostly men and boys — in a private chat room called "Thug Shaker Central" on the gamer-friendly platform Discord, the Washington Post reported earlier this week.
Teixeira, who was later identified as the suspected leaker, spent years posting about memes, guns and games on the platform, per AP.
He saw himself as an unofficial leader of the group, and wanted to impress other participants and teach them "about actual war," members told the New York Times.
The poster, who used several online handles including "jackthedripper" and "excalibureffect," uploaded images of the documents to the Discord server, the Washington Post reported, citing people familiar with the case.
Members of the Discord group also showed the Post video of Teixeira "shouting racist and antisemitic slurs before firing a rifle."
Zoom in: According to an FBI interview with another Discord user, an individual later identified as Teixeira began posting classified information on the social media server in December, per the affidavit.
While the affidavit did not explicitly name the platform, other media outlets identified it as Discord.
Teixeira reportedly first began posting the government information as "paragraphs of text," the affidavit said, but around January he began posting photos of documents that "contained what appeared to be classification markings."
The Discord user told the FBI that he had had multiple interactions with the server administrator who "called himself 'Jack'" over video chat, voice calls, and the platform's chat function.
The user said the administrator told him that he was worried he could be caught transcribing the documents at work, so he began taking them home and taking pictures of them.
The user said "Jack" appeared to live in Massachusetts, and claimed that he was in the United States Air National Guard, according to the affidavit.
How was Teixeira located?
Around April 12, Discord provided the FBI with records that contained subscriber information about the server's administrator, according to the affidavit.
Those records showed Teixeira used his real name and home address for the billing information associated with his account.
The user the FBI had interviewed also identified Teixeira as the server administrator based on his Registry of Motor Vehicles photo.
An unnamed U.S. government agency that can monitor "certain searches conducted on its classified networks" found that Teixeira had "used his government computer to search classified intelligence reporting for the word 'leak,'" per the affidavit.
It's believed Teixeira was doing this to try and monitor the intelligence community's assessment of who was behind the document leak.
What's next
It's not yet clear what penalty Teixeira will face if convicted. It depends on whether he would serve sentences concurrently or consecutively, per AP.
The charges facing Teixeira collectively carry a maximum of 15 years in prison, ABC News reported.
Editor's note: This article has been updated with new details throughout.
Go deeper