Netflix draws 5 million people to ad-tier in first 200 days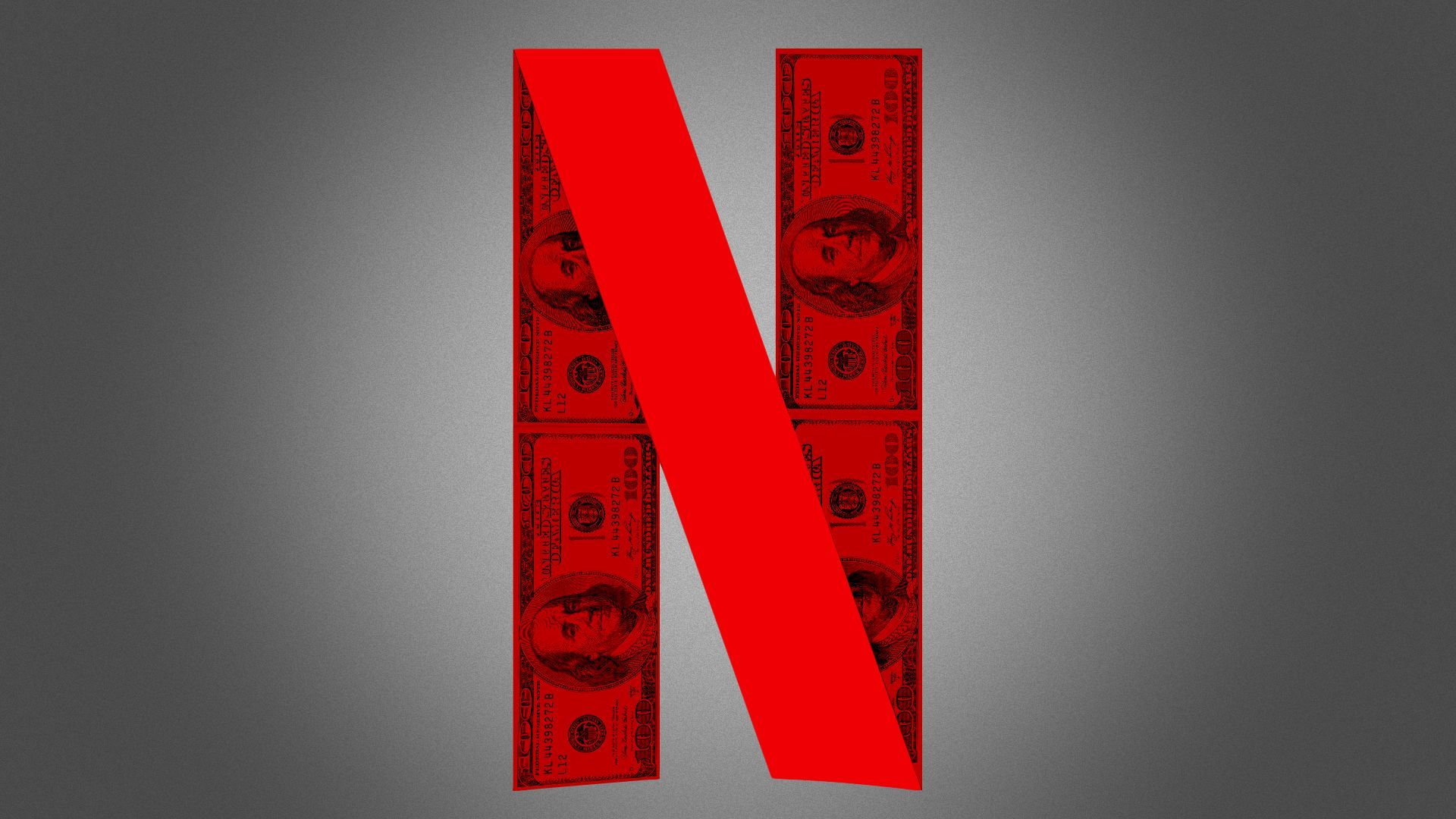 Netflix has attracted nearly 5 million monthly active users to its new ad-tier service after launching fewer than 200 days ago.
Why it matters: The company revealed the metric for the first time during its first-ever upfronts presentation this week — marking two new milestones in its firm shift toward building a traditional ad-supported media business.
Context: Monthly active users includes multiple people using the same account, Barron's notes.
Netflix did not specify an exact number of subscribers for the ad-tier as it aims attention away from customer counts and toward revenue growth.
Be smart: The $6.99 monthly plan is available now in 12 countries, including the U.S. — only about 6% of the total number of countries where Netflix is available.
Hulu, which Netflix executives have held up as a blueprint for their ad-business, costs $7.99 a month with ads and $14.99 a month without.
As of April 1, Disney reported 48.2 million total Hulu subscribers, roughly half of whom are reportedly paying for Hulu's ad tier.
"It's a multibillion-dollar business for them already, and that's a domestic business, U.S. only," Netflix CFO Spencer Neumann said on an earnings call earlier this year.
Investors view Netflix's foray into ads as being off to a good early start.
Shares closed up 9.2% today.
What to watch: The median age of Netflix's ad-tier audience is 34, some 20 years younger than average traditional TV viewers.
Netflix also announced that more than one in four of its new subscribers have been signing up for the ad-option where it's available.
Continue reading
Go deeper