Biden's push for more Latino federal judges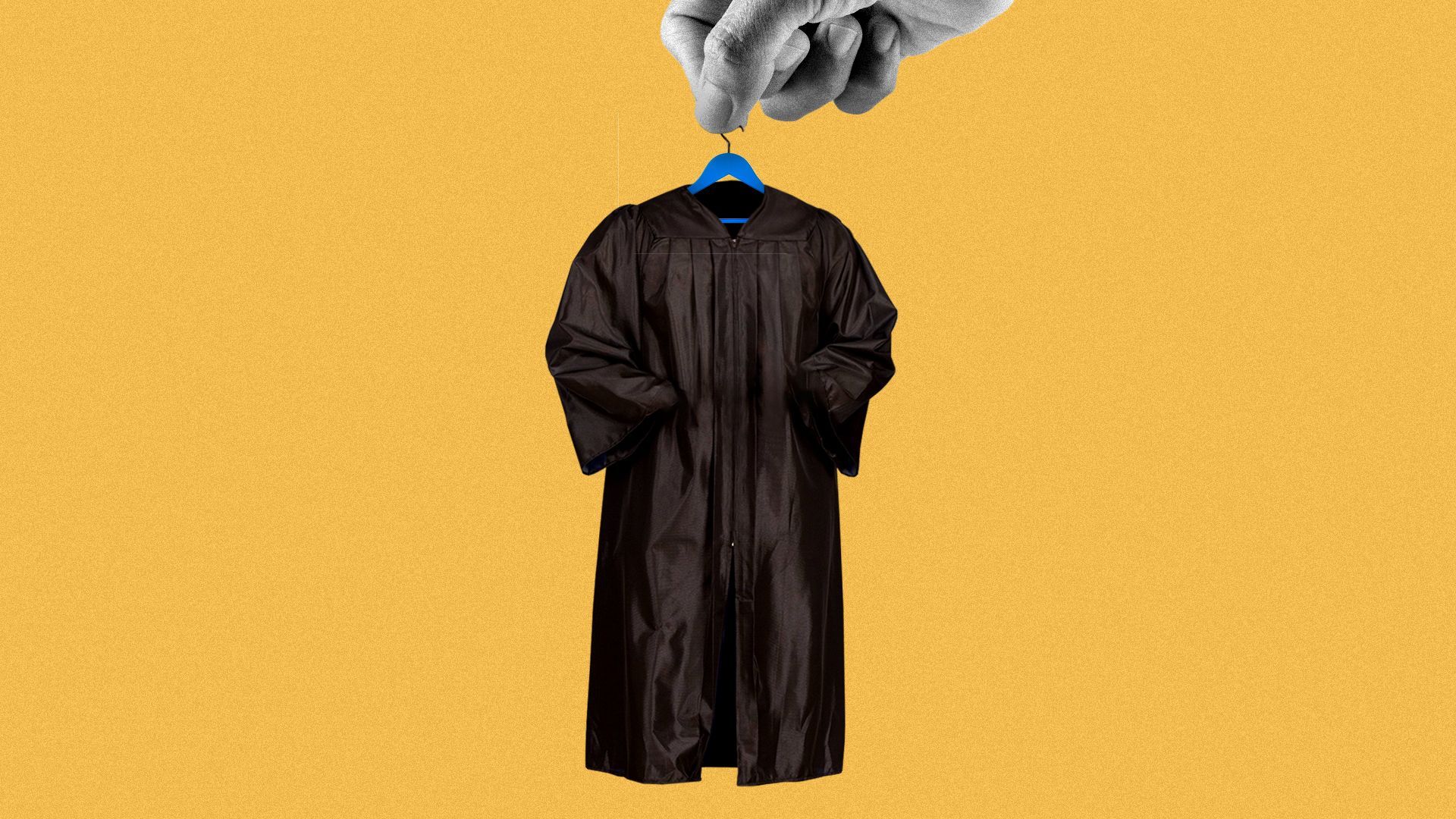 The Senate this week confirmed Bradley N. Garcia to be a judge on the U.S. Court of Appeals for the D.C. Circuit, making him the first Latino nominee confirmed to that influential circuit.
The big picture: Garcia's appointment is part of a broad push by the Biden administration to appoint more Latinos to the courts. The D.C. court hears major national cases and is often a pipeline to the Supreme Court.
Civil rights organizations, like the Mexican American Legal Defense and Educational Fund (MALDEF), have long pushed Biden to nominate more Latinos to the federal bench, arguing that failing to have equal representation reduces people's' faith in the courts.
Details: With Garcia's confirmation, 27 Hispanic men and women have been confirmed as federal judges under President Biden, according to the White House.
Former President Trump saw 12 Latinos confirmed in his four years, and former President Obama saw 37 during his two terms.
Just 7.7% of federal judges in 2022 were Hispanic, a slight increase from 6.5% in 2020, according to the American Bar Association. Latinos are 19% of the U.S. population.
What they're saying: "Brad Garcia has spent much of his career defending civil and human rights," says Lena Zwarensteyn, senior director of the Leadership Conference on Civil and Human Rights' fair courts program.
Zwarensteyn said Garcia's appointment brought the judiciary closer to reflecting the nation's diversity.
What's next: The Senate Judiciary Committee is scheduled Thursday to hold a hearing on two Latina circuit nominees.
Judge Irma Ramirez has been nominated to serve on the U.S. Court of Appeals for the Fifth Circuit, and Judge Ana de Alba on the U.S. Court of Appeals for the Ninth Circuit.
Of note: If confirmed, Ramirez — a native Texan and a sitting federal magistrate judge — will become the first Hispanic woman on the Fifth Circuit.
De Alba would become the fourth Hispanic woman to serve on the Ninth Circuit.
"It has been reported that, with these two nominations, this administration has surpassed any other in the number of Latina appointments to the courts of appeals.  That three total Latina nominations passes this benchmark is an embarrassing indication of how far we have to go," Thomas A. Saenz, president and general counsel of MALDEF, said in a statement last month.
Subscribe to Axios Latino to get vital news about Latinos and Latin America, delivered to your inbox on Tuesdays and Thursdays.
Go deeper