Clawing back exec pay at failed banks has support — but it's not easy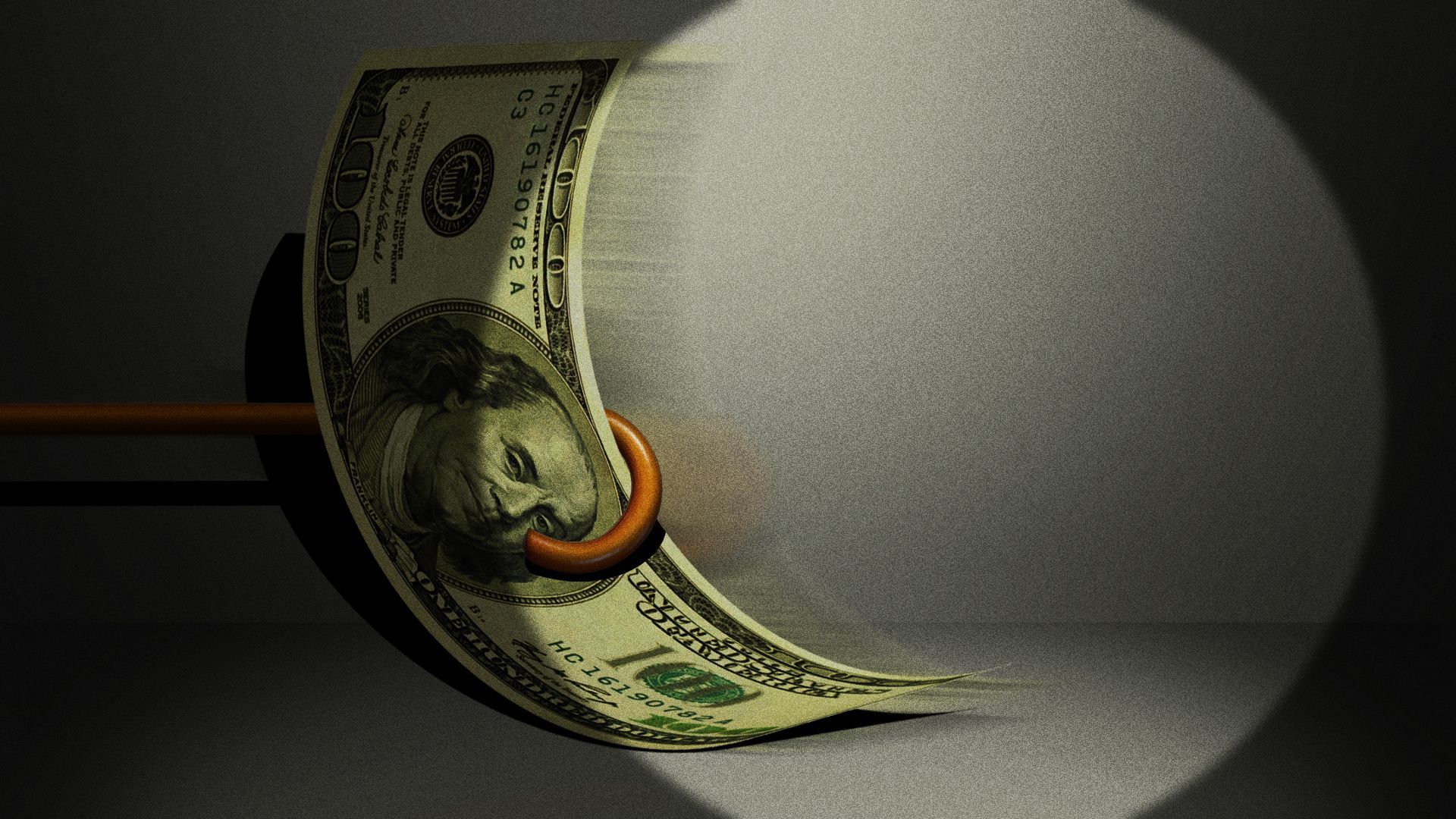 Senators on both sides of the aisle appear to agree on at least one thing: Bank executives shouldn't get to keep millions in compensation after their bank fails.
Why it matters: It's a simple premise, but such executive compensation "clawbacks" are tough to pull off.
What's happening: At a Tuesday hearing, senators grilled former Silicon Valley Bank CEO Greg Becker and two former executives from Signature Bank on this point. They repeatedly asked Becker if thinks he should keep the money he made last year.
After Becker said he'd take responsibility for what ultimately happened to SVB, Sen. Katie Britt (R-Ala.) asked, "Will you give that $1.5 million bonus back?" — referring to Becker's 2022 cash bonus.
"We are in the process in this committee of looking at different mechanisms to claw back executive compensation that we think was wrongfully gained," said Sen. Chris Van Hollen (D-Md.)
State of play: In March, a bipartisan group of senators introduced a bill that would require the FDIC to claw back all or some compensation earned by bank executives in the five years prior to insolvency.
Currently the agency, under Dodd-Frank, can get cash back from executives only at the very largest banks, and only in limited circumstances.
The White House has also pushed Congress to pass something on clawbacks.
The premise for these actions: "Strengthening accountability is an important deterrent to prevent mismanagement in the future," President Biden said in a statement in March.
Reality check: It's unlikely that Becker's pay — or the pay of any of the executives who oversaw the banks that went under this year — can actually be recouped.
The proposed bill would not be retroactive — meaning it wouldn't apply to Silicon Valley Bank executives or those from any of the recent bank failures. Legal experts believe retroactive clawbacks to be unconstitutional.
The big picture: Lawmakers and regulators — for decades — have tried to push through meaningful rules that would allow them to claw back compensation.
In 2002, after the Enron bankruptcy, a provision was put into the Sarbanes-Oxley law that allowed the SEC to sue a CEO or CFO to get some of their pay back — if there was actual misconduct that caused financial misstatements. It's been used a number of times — and hasn't been particularly effective, as the NYT reported in 2016.
That provision only applies to 12 months of pay.
In the wake of the financial crisis, there was again a push for clawbacks. An SEC rule stemming from the Dodd-Frank Act — requiring companies themselves to have clawback policies — was only just finalized in 2022 and has not yet gone into effect.
And even when companies themselves try to get pay back from their own executives, they run into trouble.
The bottom line: Senators might like to talk about them, but clawbacks are hard to pull off.
"These provisions strike at the very heart of their wealth, the reason they're in the game," said Stephen Hall, legal director and securities specialist at Better Markets. "That's why it's a powerful tool if it gets adopted."
Go deeper