Lawsuit accuses Rudy Giuliani of workplace harassment and sexual assault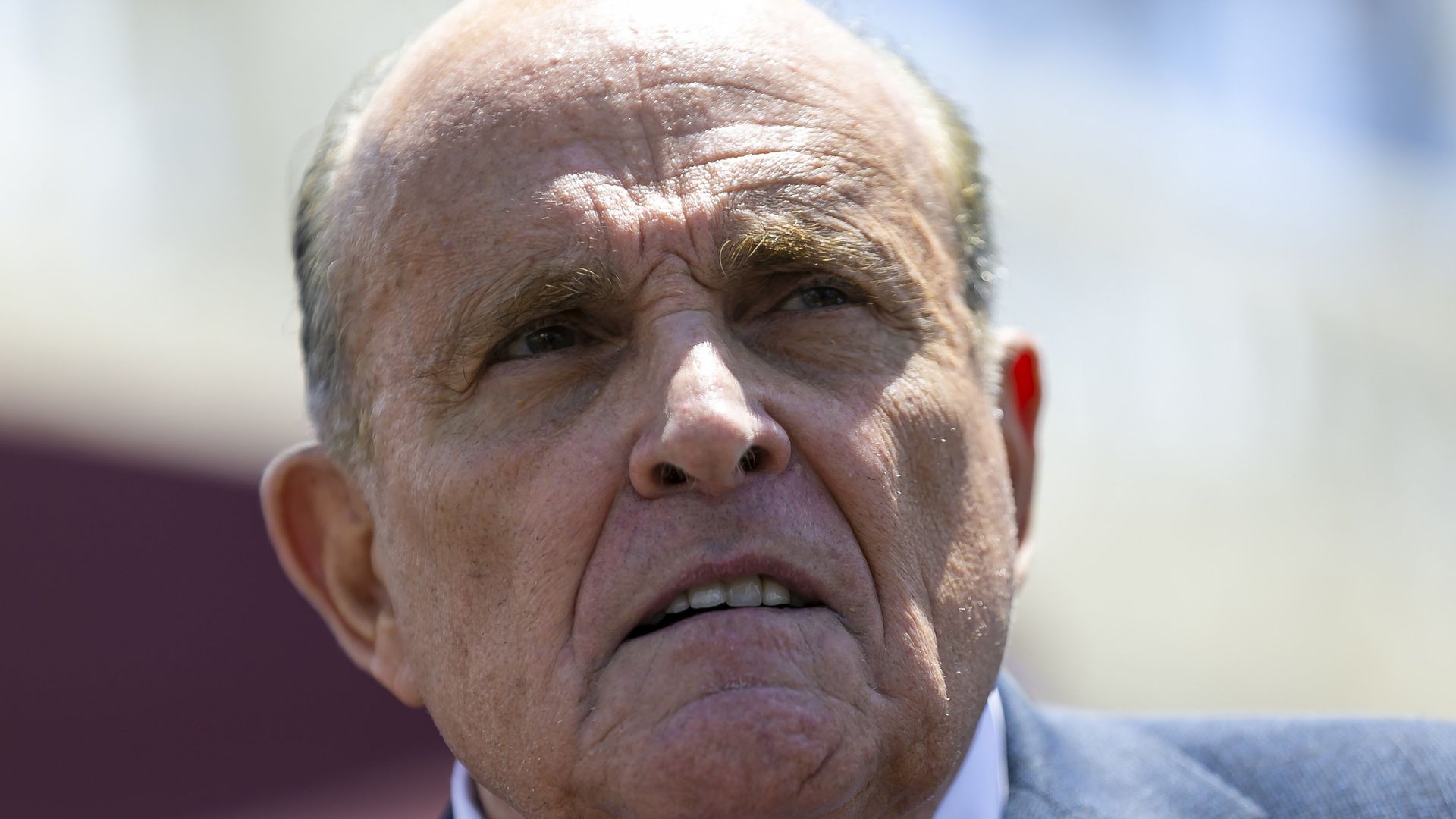 A woman accused Rudy Giuliani in a lawsuit filed Monday of "abuses of power, wide-ranging sexual assault and harassment, wage theft and other misconduct" after he hired her as his business development director in 2019.
The former Trump lawyer denies all allegations by Noelle Dunphy — who claims in the suit to have audio recordings of several interactions, among them "alcohol-drenched rants that included sexist, racist and antisemitic remarks."
Details: In the 70-page suit that was filed in Manhattan, Dunphy claims Giuliani did not pay her the $1 million salary plus expenses he promised for the business development director role and that the offer was "a sham motivated by his secret desire to pursue a sexual relationship" with her.
Dunphy alleges the former New York City mayor assaulted and harassed her, and "forced her to work in a deplorable work environment, in secret, and robbed her of the pay she is owed."
"He made clear that satisfying his sexual demands — which came virtually anytime, anywhere — was an absolute requirement of her employment and of his legal representation," the suit states.
"On January 31, 2021, Ms. Dunphy's employment with the Giuliani Defendants was terminated as informally as it began, in retaliation for her having found the courage to express her fear of him."
Of note: The lawsuit alleges that Giuliani asked Dunphy "if she knew anyone in need" of a presidential pardon, "telling her that he was selling pardons for $2 million, which he and [former] President Trump would split."
The allegation added that Giuliani told Dunphy "she could refer individuals seeking pardons to him, so long as they did not go through 'the normal channels' of the Office of the Pardon Attorney, because correspondence going to that office would be subject to disclosure under the Freedom of Information Act."
There's no suggestion in the suit that any pardons were sold.
What we're watching: Dunphy is seeking at least $10 million in damages.
What he's saying: A representative for Giuliani told news outlets that he "vehemently and completely denies the allegations in the complaint and plans to thoroughly defend against these allegations," adding: "This is pure harassment and an attempt at extortion."
A Giuliani representative told the New York Daily News that the former mayor "dated Dunphy for a while, but denied she was employed by him or his entities."
Ted Goodman, a spokesperson for Giuliani, said in an emailed statement to Axios early Tuesday, "Mayor Giuliani's lifetime of public service speaks for itself and he will pursue all available remedies and counterclaims."
Representatives for Trump did not immediately respond to Axios' request for comment.
Read the lawsuit in full, via DocumentCloud:
Editor's note: This article has been updated with details of the presidential pardon allegations and with comment from Ted Goodman, a spokesperson for Rudy Giuliani.
Go deeper