Secret Service investigating intrusion at national security adviser's home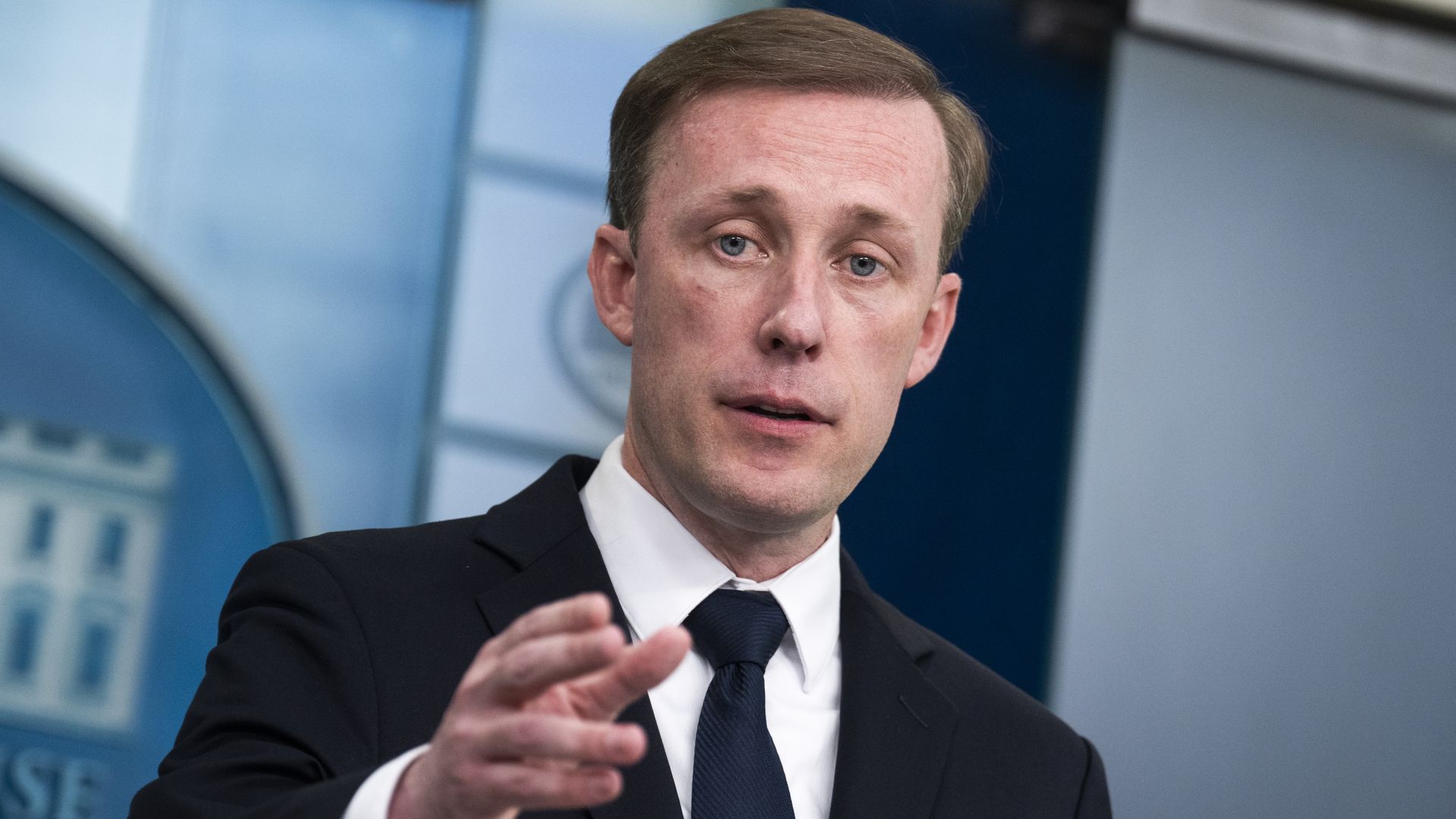 The Secret Service has opened an investigation into how an intruder was able to get inside White House national security adviser Jake Sullivan's home in the middle of the night a few weeks ago, a spokesperson from the agency said on Tuesday.
Why it matters: Sullivan's home was breached even though he, as a senior White House staff member, has a round-the-clock Secret Service detail assigned to him.
The intrusion, which was first reported by the Washington Post, occurred around 3 a.m. one night in late April after a man walked into Sullivan's home in the West End neighborhood of Washington D.C.
Sullivan confronted the man and told him to leave, and agents assigned to the house were unaware of the intrusion until after the man had already left and Sullivan alerted them, according to the Post, citing three government officials.
There were no signs of forced entry and the man appeared to be intoxicated and confused about where he was.
What they're saying: "While the protectee was unharmed, we are taking this matter seriously and have opened a comprehensive mission assurance investigation to review all facets of what occurred," Secret Service spokesperson Anthony Guglielmi said in a statement on Tuesday.
"Any deviation from our protective protocols is unacceptable and if discovered, personnel will be held accountable," the statement continued.
"Modifications to the protective posture have also been made to ensure additional security layers are in place as we conduct this comprehensive review."
The big picture: The investigation comes after other security threats against members of Congress and governmental officials, including the assault on Paul Pelosi, the husband of former House Speaker Nancy Pelosi (D-Calif.) and the attempted murder of Supreme Court Justice Brett Kavanaugh in his Maryland home.
On Monday, a man assaulted two members of Rep. Gerry Connolly's (D-Va.) staff with a metal baseball bat at the representative's Fairfax, Virginia, office.
Go deeper: Virginia congressman says staff attacked by assailant who was looking for him
Go deeper