Police say New Mexico mass shooter was 18-year-old high school student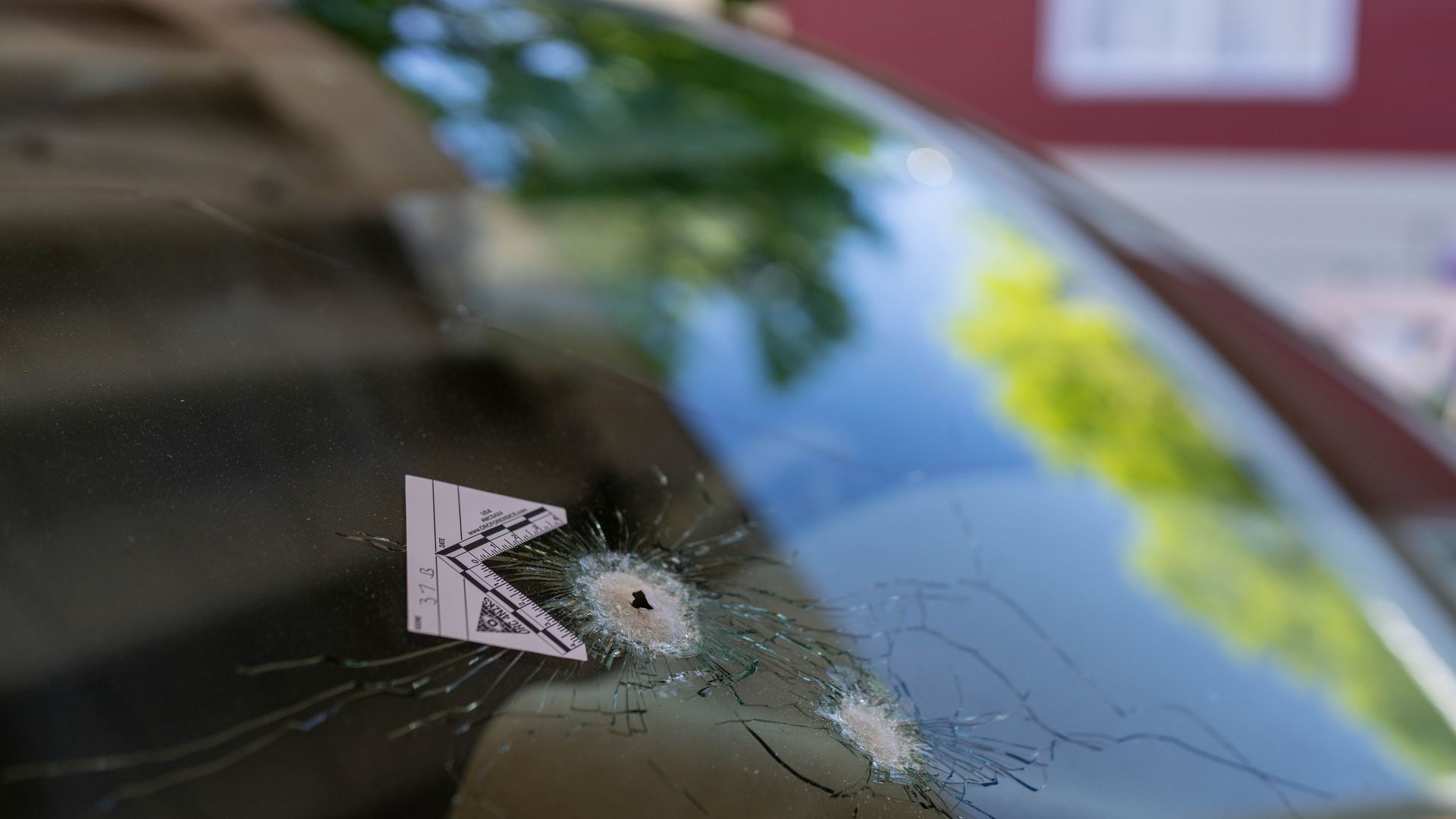 A gunman "roamed" Farmington, New Mexico, with guns including an "AR-style rifle" and "randomly" fired at people in a shooting Monday that left three dead and six others injured, including two law enforcement officers, police said.
The latest: Police identified the suspect on Tuesday as 18-year-old Farmington High School student Beau Wilson. Police Chief Steve Hebbe said in a Facebook video Monday night that Wilson died during a shootout with police.
Authorities identified the victims as Gwendolyn Schofield, 93; Melody Ivie, 73; and Shirley Voita, 79. Ivie was Schofield's daughter.
What we're watching: Police said Tuesday they were still searching for a motive and that the incident "appears to be purely random," as Hebbe previously said.
The big picture: Hebbe said law enforcement officers responded within minutes to the shooting, which began in the northwest New Mexico city of some 46,000 people at about 11am local time.
"The suspect roamed throughout the neighborhood up to a quarter of a mile," Hebbe added.
"At least six houses and three cars were shot in the course of the event, as the suspect randomly fired at whatever entered his head to shoot at."
Zoom in: The Farmington Police Department said in a statement earlier Monday that one of the officers wounded in the incident is from the FPD and the other is from the New Mexico State Police.
Both were in stable condition at the San Juan Regional Medical Center, per a Farmington Police statement.
Farmington Police Department, San Juan County Sheriff's Office and the New Mexico State Police were on-scene investigating, police said, as was the Bureau of Alcohol, Tobacco, Firearms and Explosives.
Of note: The U.S. has seen more mass killings so far in 2023 than in any other year since 2006.
What they're saying: New Mexico's congressional delegation said in a statement it was "devastated" by the shooting and expressed thanks to state and local law enforcement officers who responded to the scene and to health care providers who were caring for the injured.
"Our hearts are with the families of the deceased and those injured," it added.
New Mexico Gov. Michelle Lujan Grisham released a statement to Twitter in response to the shooting: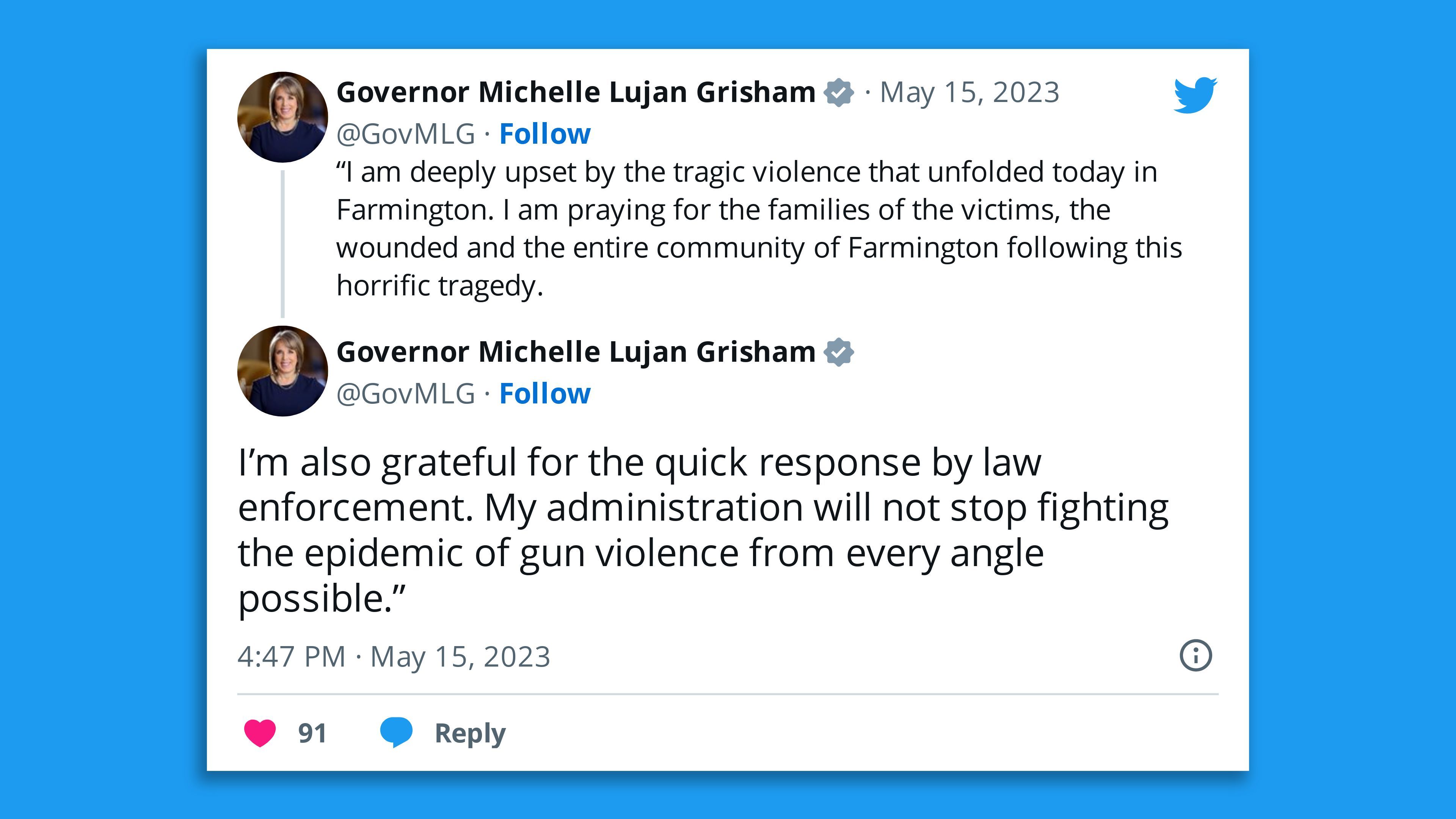 Editor's note: This article has been updated with new details throughout.
Go deeper