Scoop: Forbes takeover bid gives foreign funding cover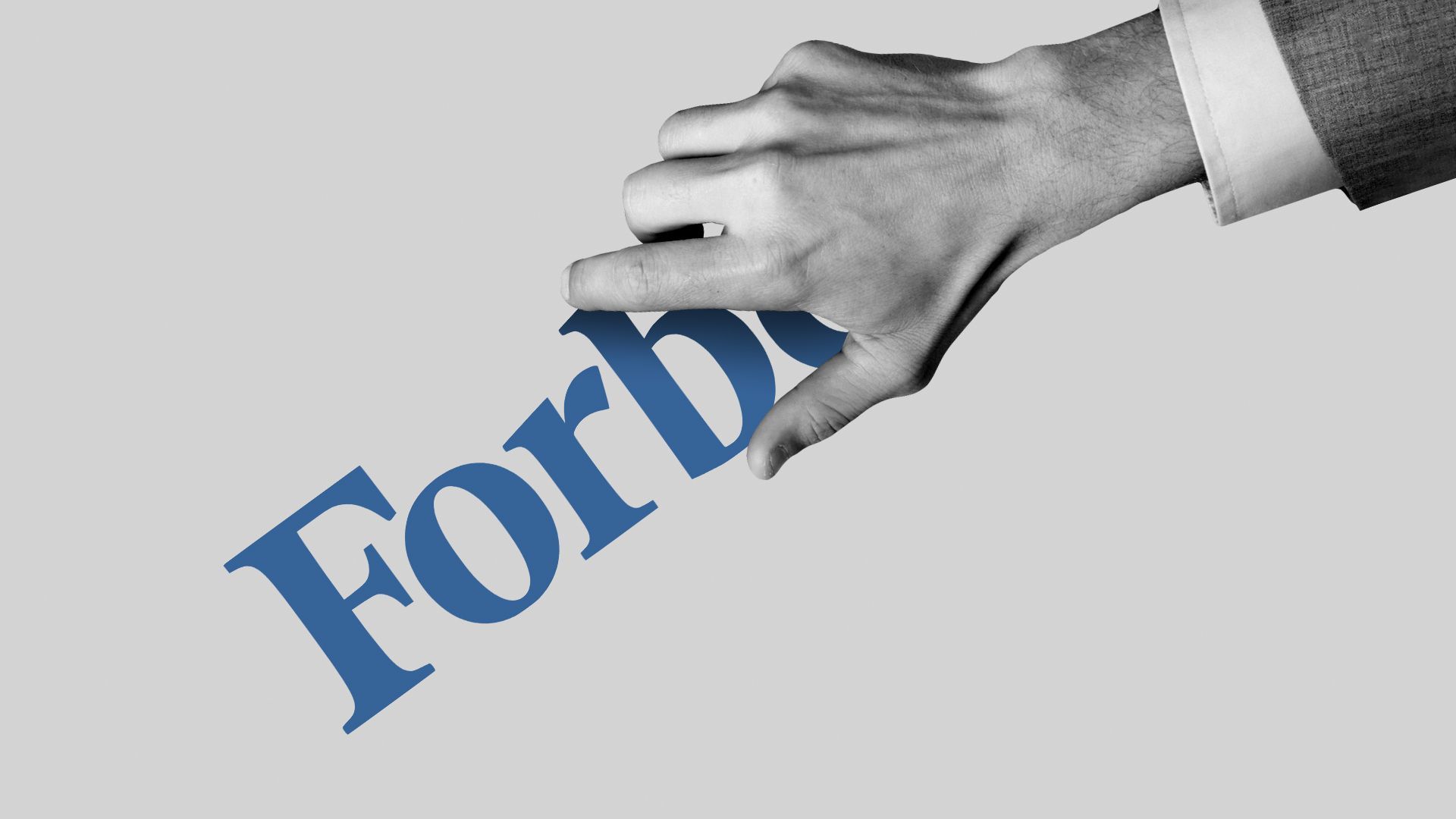 Forbes agreed to sell itself in a deal that makes it look like the iconic magazine brand is staying in American hands. But two sources familiar with the deal tell Axios the takeover may actually be substantially paid for by foreign investors.
Why it matters: The deal structure has the effect of obfuscating how much money foreign groups may put in, which could help alleviate any regulatory concerns.
Forbes was ready to sell to the group of mostly foreign investors in March. But management feared regulatory pushback and pivoted, Axios previously reported.
Forbes also faced public criticism over the involvement of Indian investment firm Sun Group, which has had ties to Russia.
Driving the news: Forbes on Friday quietly confirmed that Austin Russell, the 28-year-old American CEO of electric vehicle tech company Luminar Technologies, will acquire an 82% stake in the iconic media brand at an $800 million valuation.
But Forbes and Russell didn't disclose how he would finance the roughly $656 million needed to foot his stake.
How it works: Forbes' majority owners, a Hong-Kong-based investment firm called Integrated Whale Media (IWM), will retain an 8% stake, according to a source familiar with the structure. That leaves a remaining 92% stake.
A spokesperson for Russell said the deal is "between IWM and Austin Russell as the buyer."
IWM will retain a seat on the Forbes board. The Forbes family will give up its 5% stake and Steve Forbes will leave the board, a source familiar with the deal told Axios.
When announcing the deal, a spokesperson for Russell said Russell "will hold an 82% interest in the entity that controls the global media platform upon closing of the transaction, bringing ownership back to the United States and with a renewed focus of helping shape the next generation of capitalism where financial success and building value for the world both intersect."
"All capital for the acquisition has been fully committed and independent of his stake in Luminar," the statement said.
Sources close to the deal said Russell is in talks to receive funding for his stake from Sun Group, Silicon Valley based investment firm GSV, and others.
Russell is committed to investing between $100 million and $200 million, according to a source familiar with the situation.
The remainder will come from others, including Sun Group, which will commit between $200 million and $300 million.
Be smart: Russell has six months to gather the funds, a source said.
The deal hasn't moved into an escrow process yet, and could go sideways. There's a $35 million breakup fee if either side walks.
Of note: A spokesperson representing Russell did not comment on the record. Forbes did not comment on the record. Sun Group did not respond to request for comment.
The big picture: Forbes' majority owner, Integrated Whale Media, has been trying to sell the company for years, but keeps getting derailed by regulatory concerns around foreign investment.
What to watch: Whether regulators dig into the structure of this deal.
Go deeper