Number of internally displaced people reached all-time high in 2022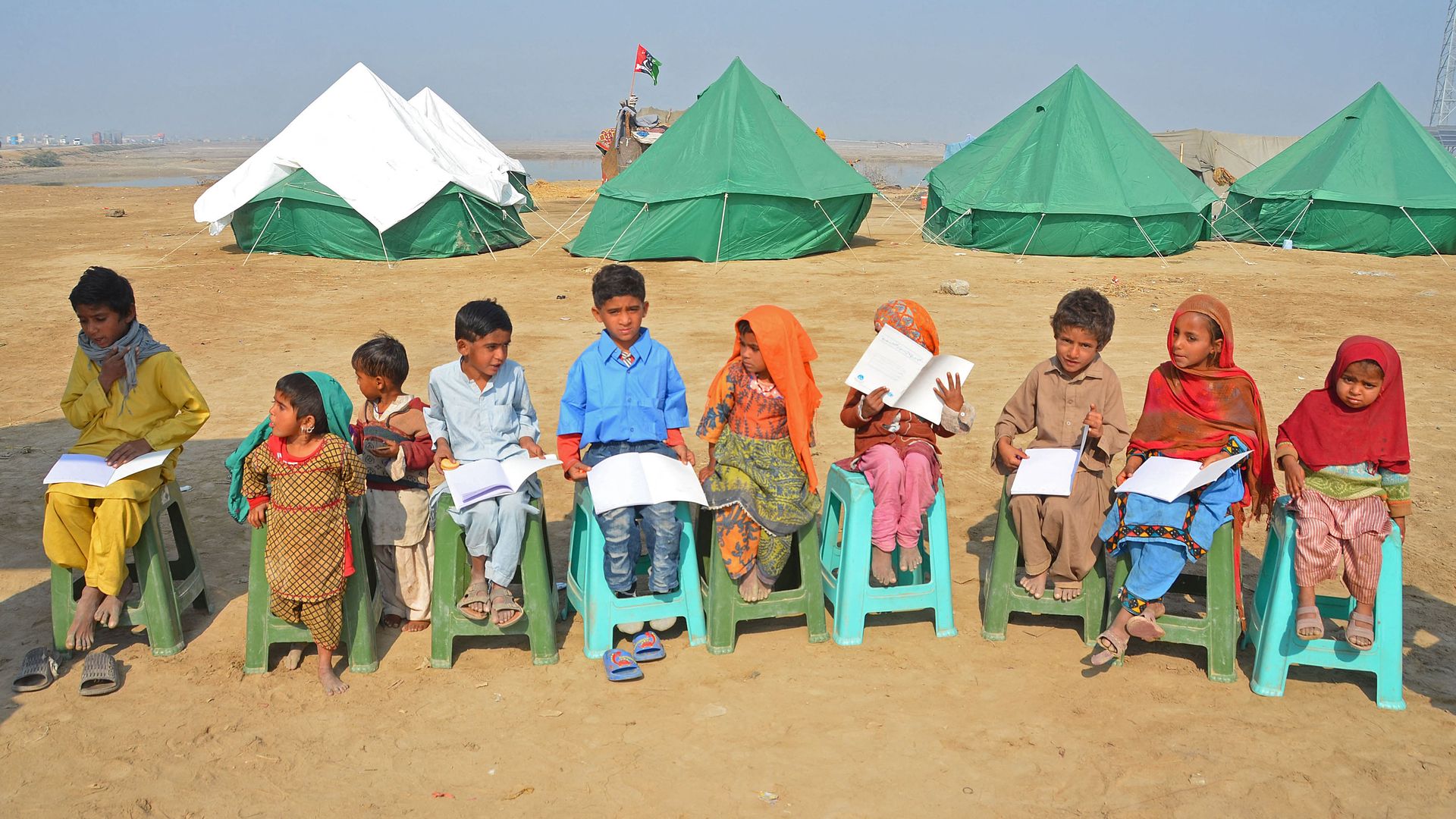 The number of internally displaced people worldwide increased by 20% in 2022, reaching a record 71.1 million, according to a new report.
The big picture: The steep spike in the forced movement of people within their own country came as a result of conflict and disasters, the report from the Norwegian Refugee Council's Internal Displacement Monitoring Centre (IDMC) said.
Of the 71.1 million people internally displaced, 62.5 million were due to conflict and violence, while 8.7 million were due to disasters, including those driven by climate change.
Zoom in: Russia's invasion of Ukraine led to nearly 17 million displacements "as people fled repeatedly from rapidly shifting frontlines," IDMC said.
Monsoon floods in Pakistan triggered another 8.2 million, accounting for a quarter of disaster-related displacements.
Zoom out: Nearly three-quarters of the world's internally displaced population live in just 10 countries: Syria, Afghanistan, the Democratic Republic of the Congo, Ukraine, Colombia, Ethiopia, Yemen, Nigeria, Somalia and Sudan.
Many are a result of protracted conflicts that continued in 2022.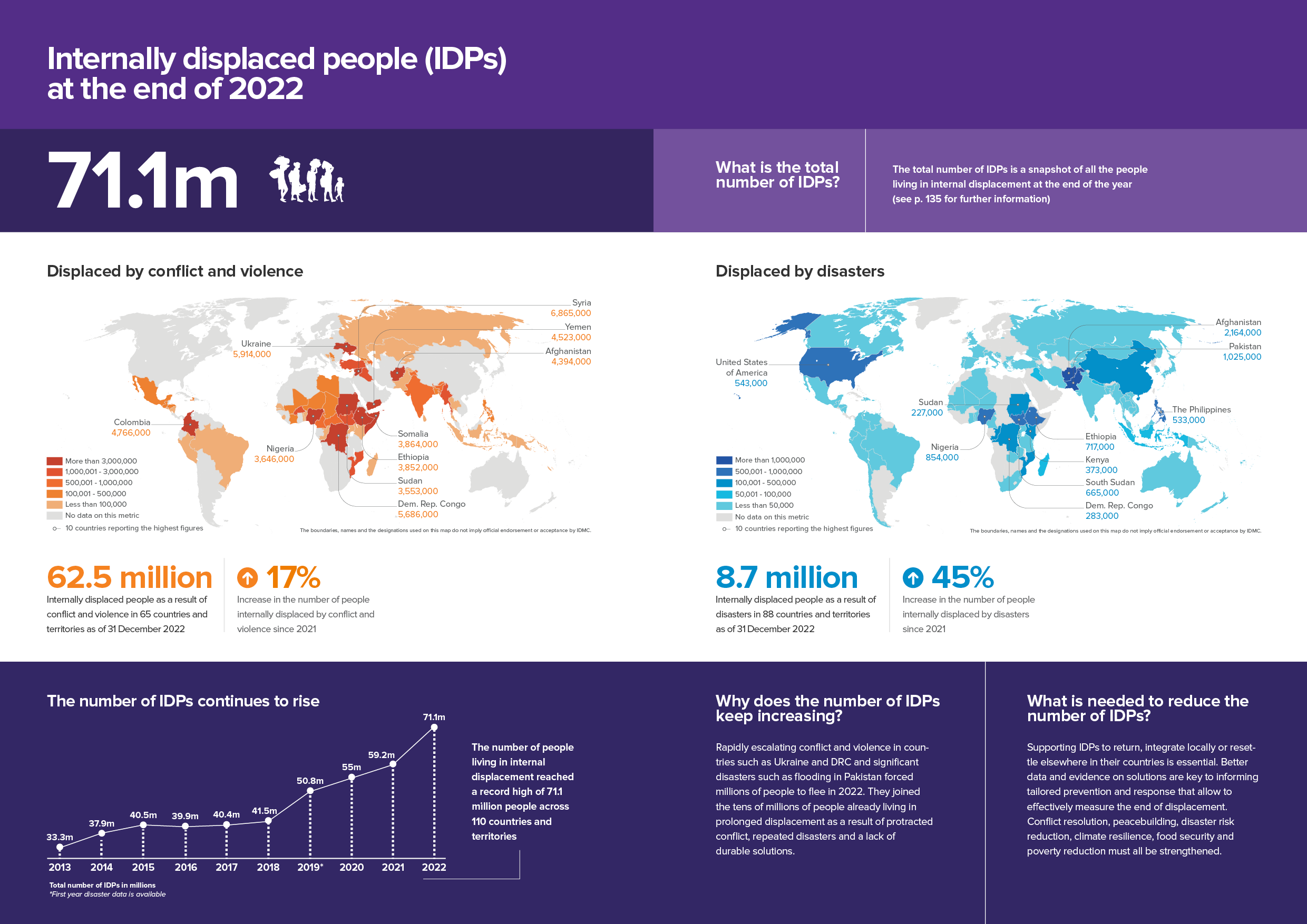 Of note: Food insecurity often arises as a consequence of displacement and can have lasting impacts on both those who are displaced and the communities hosting them, per the report.
Three-quarters of the countries that have food insecurity crises also have internally-displaced populations.
What they're saying: "Today's displacement crises are growing in scale, complexity and scope, and factors like food insecurity, climate change and escalating and protracted conflicts are adding new layers to this phenomenon," Alexandra Bilak, IDMC director said.
Jan Egeland, secretary general of the Norwegian Refugee Council, called the overlapping crises a "perfect storm."
"Conflict and disasters combined last year to aggravate people's pre-existing vulnerabilities and inequalities, triggering displacement on a scale never seen before," Egeland said. "The war in Ukraine also fuelled a global food security crisis that hit the internally displaced hardest."
Go deeper