Stripe's John Collison lays out crypto strategy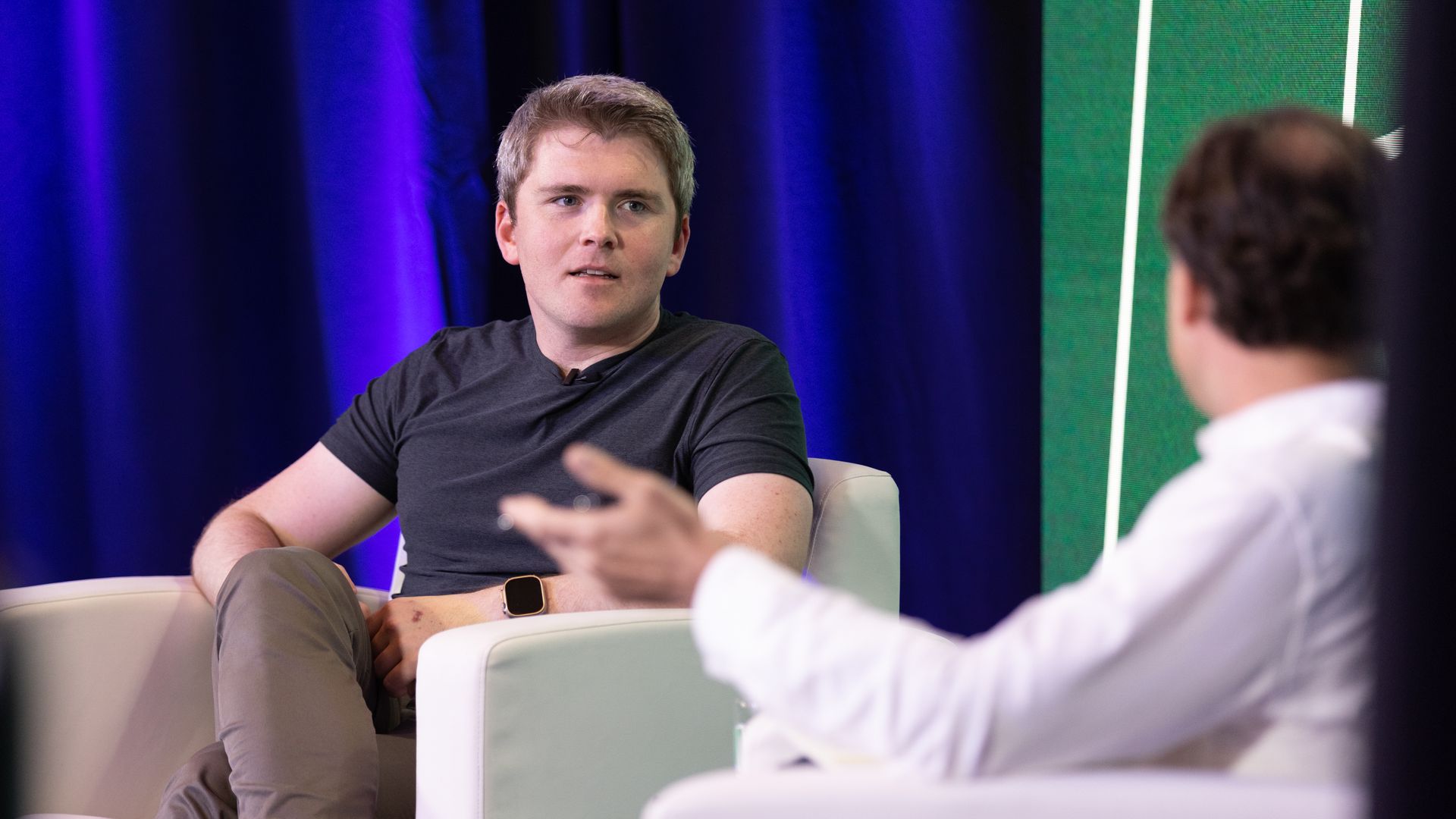 It's still TBD whether crypto will be an integral part of Stripe's business, but the company sees promise in certain applications of the technology, Stripe president John Collison said at the Axios BFD event in San Francisco.
Why it matters: Stripe isn't betting the farm on crypto, but the company does find it useful for certain use cases.
Driving the news: In a wide-ranging conversation with Axios' Dan Primack, Collison clarified why Stripe ended its early crypto efforts and where the company is building on the blockchain today.
What they're saying: "I think people judge crypto based on ... what fraction of things in crypto work," Collison said. "But for our purposes, we just care about what absolute number of crypto technologies are useful."
It's that focus on finding useful applications that led the company to reconsider blockchain technology after abandoning it several years ago.
Flashback: Stripe was relatively early in offering a bitcoin payments product, but the company ended support for it due to lack of demand, Collison explained.
"It didn't work well, and as a result, our businesses didn't want it," he said. "We weren't saying crypto is bad or anything like that. We're just saying no one wants this product that we built."
State of play: Since then, the company has built out crypto payouts and fiat-to-crypto on-ramps, in part to support cross-border payment needs in geographies where payment rails are lacking.
"Accepting money is one thing, but paying out money to the rest of the world — especially long-tail countries with poor banking rails is another thing," he said.
"It works better than fiat payments in a lot of cases," he added.
Between the lines: Stripe's crypto team is relatively small relative to the rest of the company's workforce, with just about 20 employees, according to Collison.
More from the Axios BFD:
Go deeper