End of COVID emergency leaves a black hole of health data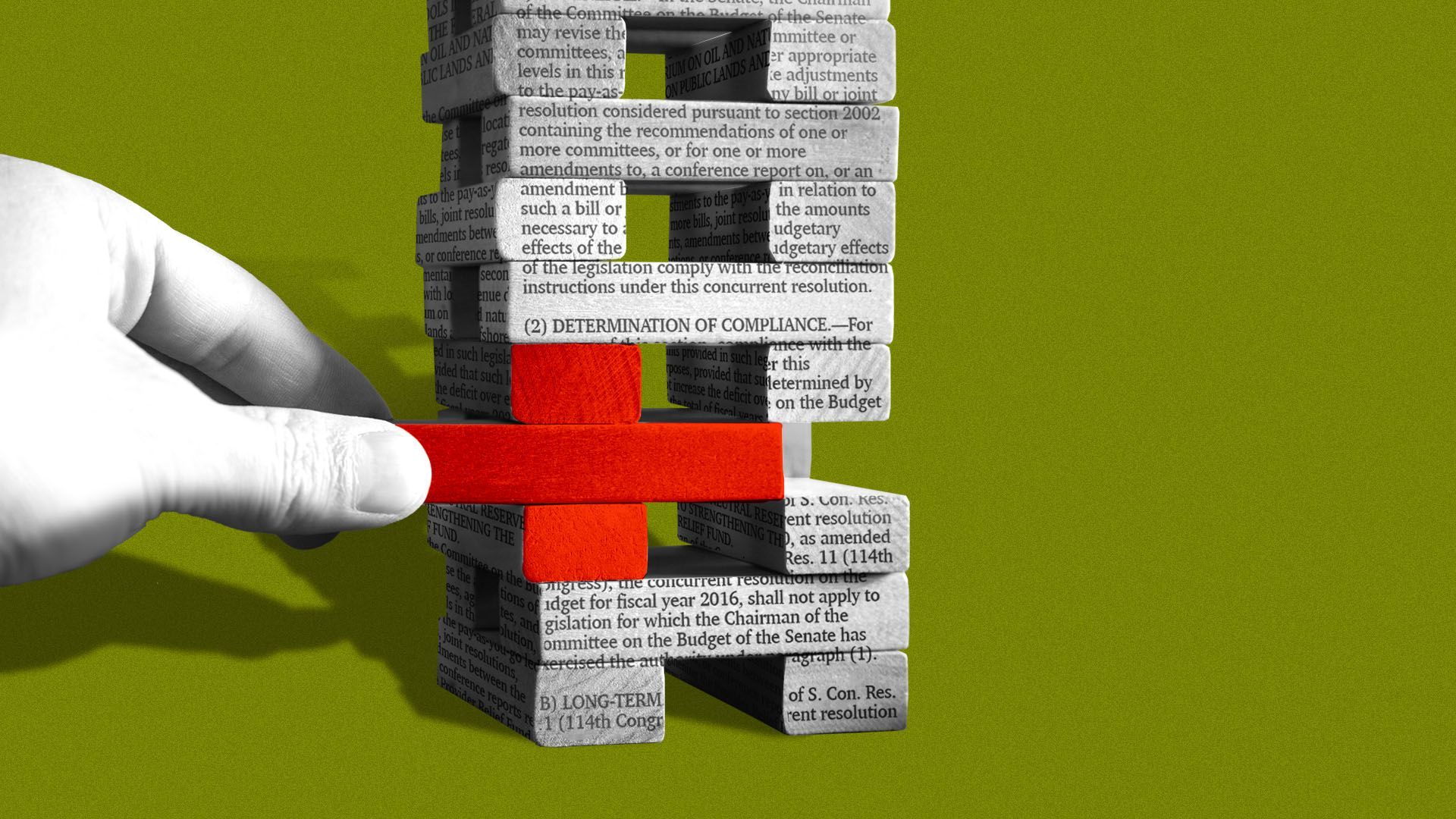 The expiration of the COVID-19 public health emergency today will cut off a pipeline of data that tallied the pandemic's human toll and offered a view of how the stealthy virus spread.
The big picture: More than 1.1 million Americans have died from COVID over the course of the public health emergency, or about 980 people a day.
The Centers for Disease Control and Prevention will stop tracking COVID community levels, part of an effort launched in March 2020 to help individuals gauge their infection risk.
The government has also scaled back what hospital and local health departments are required to report, including patients' age, race and ethnicity.
And without an emergency, states no longer have to divulge public health data, though wastewater surveillance and hospital admissions will continue to offer some clues.
What they're saying: "It's this continued trend of loss of information and that's going to make it harder and harder to understand exactly what's going on with the virus," said Justin Lessler, an epidemiologist at the University of North Carolina who has helped lead the COVID-19 Scenario Modeling Hub.
Lessler added an increasing inability to make apples-to-apples comparisons will make it difficult to put new outbreaks into proper context.
"It will force us to make a lot of assumptions," Lessler told Axios. "And whenever you start making assumptions, you risk being wrong."
State of play: Disease tracking from the start of the emergency was hampered by messy, decentralized public health data systems, some of which relied on paper records and had information gaps that foiled responders and undercounted cases, hospitalizations and deaths.
Some efforts in Congress to equip the CDC with better data collection and reporting methods never got out of committee.
Others aimed at strengthening the nation's public health data systems for future health crises have stalled.
This left the CDC "responding with blindspots in our data on how and where the disease was spreading" when managing monkeypox outbreaks, director Rochelle Walensky at a KFF event last month.
By the numbers: COVID deaths — seen as a lagging indicator to how fast the virus spread — peaked during the week of Jan. 13, 2021, when the U.S. was averaging nearly 3,400 Americans dying per day, according to CDC data.
The average now is about 158 daily COVID deaths or more than 1,100 per week.
The bottom line: "We lost an opportunity" to sustain the data systems spun up during COVID, Lessler told Axios, who referenced how the 1918 flu pandemic overhauled public health policy in ways coronavirus hasn't.
"If we just let those go away, we don't benefit from having done that work."
What we're watching: At the April KFF event, Walensky said the CDC had identified more than 100 actions as part of the overhaul of the agency, some of which include prioritizing timely and adequate data collection.
But Walensky is stepping down as CDC director in June and it's unclear who will succeed her and what that means for the future of the agency's reorganization.
As it stands, the U.S. is "likely to delay effective measures to be able to control whatever the next pandemic outbreak is" and repeat its COVID response failures, said Robert Pearl, a Stanford University professor and former CEO of The Permanente Medical Group.
"Given the wealth our nation has," Pearl told Axios. "We should not have had as many mortalities as we did."
Go deeper