Changes still forthcoming in CDC reorganization, Walensky says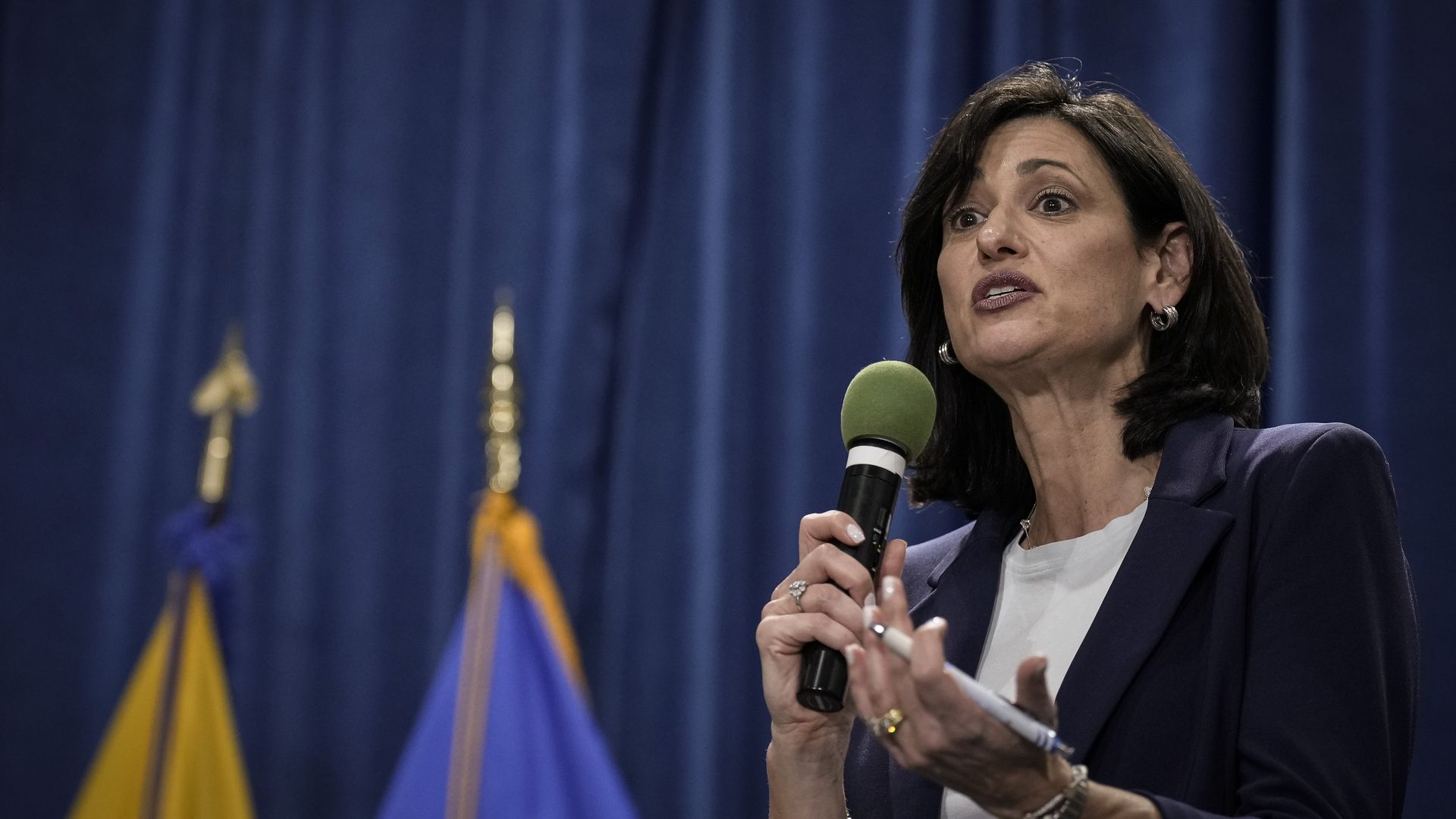 Six months into an overhaul of the Centers for Disease Control, director Rochelle Walensky said Thursday the agency has made strides releasing timely data and retraining staff to ensure a nimble response to future crises.
Why it matters: The CDC drew fire for its disjointed response and messaging missteps during the pandemic. Walensky owned up to some shortcomings — including issues with the agency's culture — but said Congress also needs to give the agency more authority in areas like compelling data sharing from states.
Driving the news: The CDC has identified 161 priority actions as a part of the reorganization and overhaul of the agency, Walensky said at a KFF event on Thursday in San Francisco. They include:
Overhauling the agency's website, culling the more than 100,000 webpages to make it more user-focused and data driven.
Training CDC staff to be ready to respond to future public health emergencies and appointing a roster of emergency-specific leaders internally and nationwide who would step into specific roles in a crisis.
Prioritizing the release of data in a timely manner and getting scientific reviews of data down even more than the 50% than they already have.
Getting ahead of misinformation that might arise in response to reports or data being released with a communications strategy to "set the stage" and anticipate that.
Flashback: Walensky tapped Mary Wakefield, a former Obama administration official, to lead the reorganization last fall, after a review of the agency and report were published.
Yes, but: The CDC needs more funding and authority from Congress to implement some of the changes, including in data collection, Walensky said.
The CDC cannot require states to report public health data, and this slows down responses. For example, data agreements were not finalized during the mpox response until months after vaccines were shipped to states.
"We were responding with blindspots in our data on how and where the disease was spreading," Walensky said.
Prior to the pandemic, 187 health care facilities could electronically report data to the CDC; now about 23,000 facilities report data. This is just 25% of all the nation's facilities, however.
Go deeper