Class of 2023 faces "tightest" communication market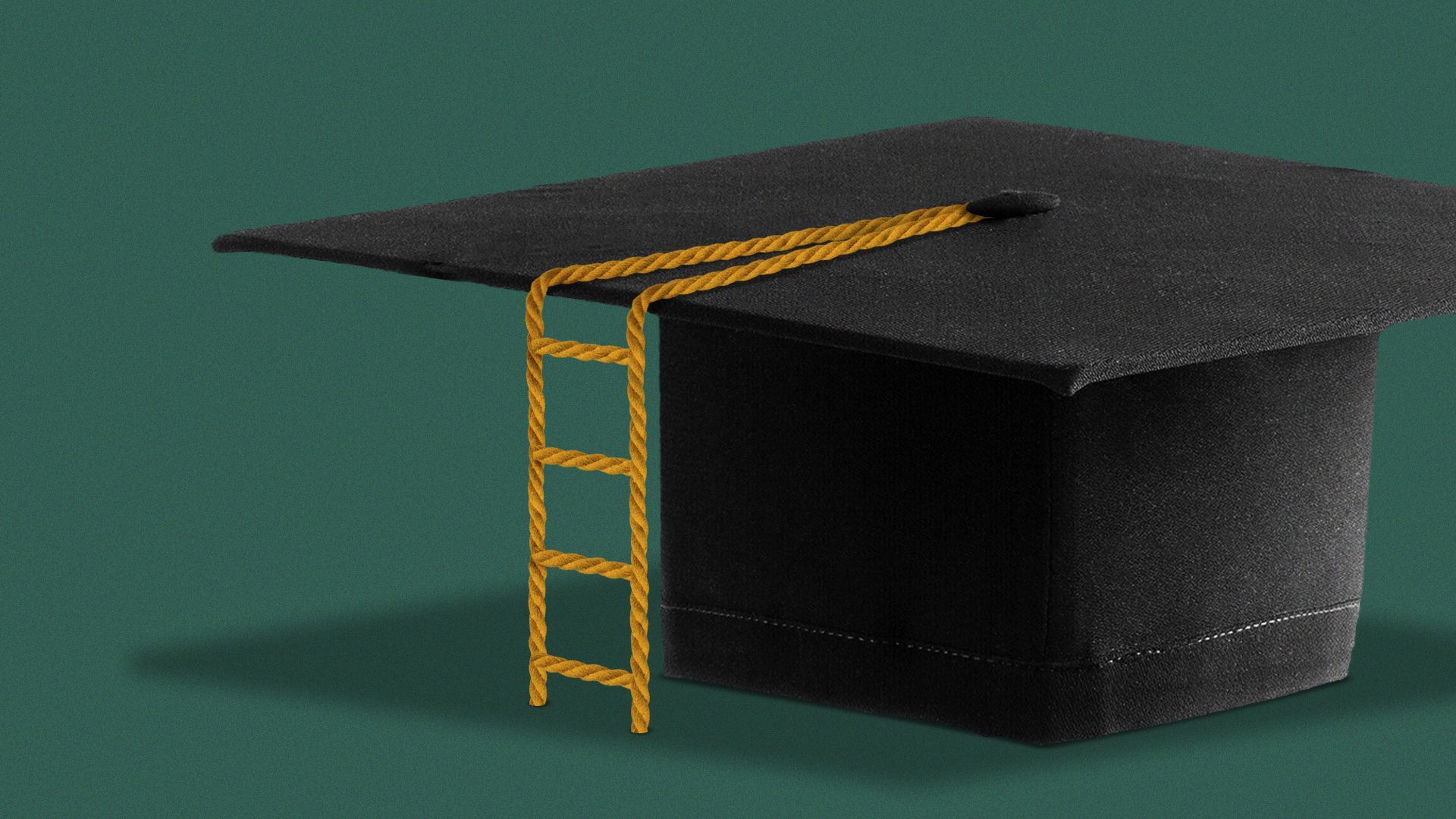 The labor market continues to boom, but recent communication graduates are having a more difficult time landing a job, according to data from career services platform, Handshake.
Why it matters: While the value of communications continues to grow, the function isn't immune to cuts and reorganizations brought on by bigger economic trends.
Zoom in: Communication majors graduating in 2023 have submitted 15% more job applications compared to their class of 2022 peers.
Interest in agency and media work reigns, with Publicis Media, Edelman, Warner Brothers Discovery, and Group M having received the highest number of applications.
Top geographic destinations for these grads include major cities like New York, Chicago, Los Angeles, Atlanta and Boston.
By the numbers: Interest in social media roles increased 62% since last year, especially among women — who make up about 60% of the applicant pool.
Meanwhile, applications for internal communication roles declined by 38% since last year — likely because most of these roles have been prioritized and filled.
When it comes to jobs in PR, communication majors only make up about one-third of the applicant pool. The remaining applicants have degrees in business, entrepreneurship, human resources and government, among others.
What they're saying: Communication jobs have been on the chopping block, and current teams are expected to do more with less, so few are hiring.
"This is the tightest job market I've seen," Fred Cook, director of the USC Annenberg Center for Public Relations, told Axios. "Companies are being cautious and the time that it takes to get a job is lengthening. Students are going on more interviews, sending out more resumes and they're having a much harder time getting jobs."
Yes, but: Students are also becoming more picky about the companies they work for.
"There's always going to be interest in the flashy industries like entertainment, fashion and sports, but we are also seeing students opt for cause-related PR jobs like those in the health care, nonprofit and government space," says Gary Sheffer, a public relations professor at Boston University.
Zoom out: Communication majors looking to go in-house are flocking to government jobs, according to Handshake research.
This year's communication graduates have submitted 78% more applications to roles in government, law and politics compared to their predecessors in the class of 2022.
They've also showed significantly more interest in roles at the National Ssecurity Agency and U.S. State Department.
Tech, on the other hand, has seen a decline in interest from communication majors.
Between the lines: Most tech companies have downsized their communication teams and are on a hiring freeze, which could account for the decline in applications.
Tech also appears to be a rocky sector at the moment, and more stable opportunities could appeal to Gen Z students who have undergone years of inconsistency and turmoil due to the COVID-19 pandemic, social uprisings and geopolitical issues.
The big picture: These findings mirror a recent Axios/Generation Lab survey, which found that the federal government took the No. 2 spot for both young Republicans and Democrats among places they hope to work.
Go deeper