The trust-nothing election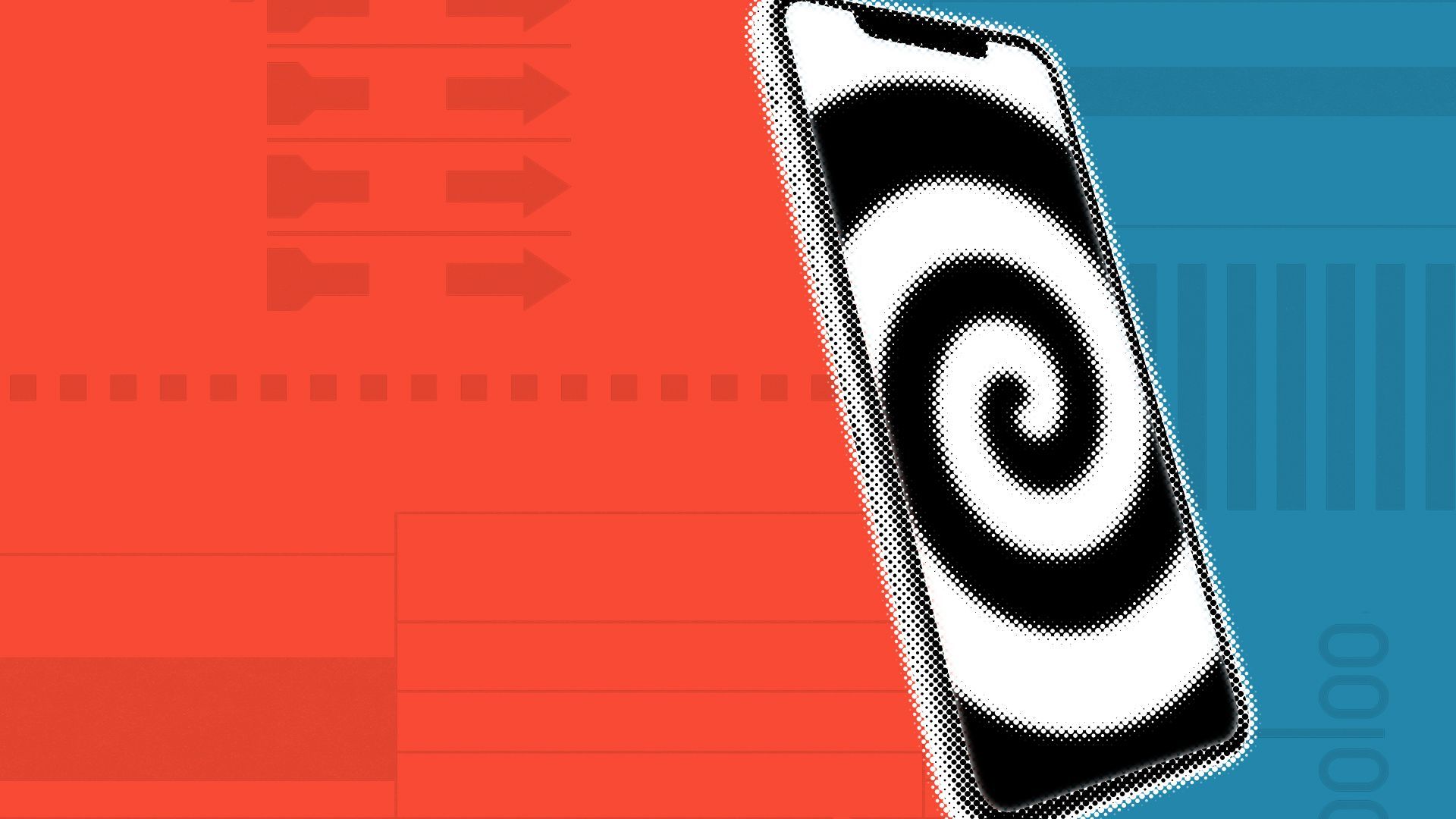 Brace yourself for a new, scary dynamic in American politics: the trust-nothing era.
Why it matters: Two new trends are about to unfold in real time.
1. Elon Musk and Tucker Carlson are joining forces, each warning that you should trust nothing outside of Twitter.
Carlson announced via a video on Twitter Tuesday that "starting soon" he'll be "bringing a new version of the show" he's been doing at Fox News to Twitter.
Musk said he and Carlson "have not signed a deal of any kind whatsoever." But Axios learned they've discussed working together.
2.  The brains behind generative AI warned administration officials during a recent White House meeting of an imminent explosion of highly convincing and manipulative fake videos and stories in the run-up to the 2024 election.
Think fake news on steroids — and lighting up your screen.
What we're watching: You'll hear powerful voices on Twitter and other platforms imploring people to assume that everything from mainstream media is a lie. And authentic, computer-generated lies will give everyone reason to trust nothing.
"At the most basic level, the news you consume is a lie — a lie of the stealthiest and most insidious kind," Carlson said in a video announcing he plans to relaunch his show on Twitter. "Facts have been withheld on purpose along with proportion and perspective. You are being manipulated."
"Trust nothing, not even nothing," Musk tweeted Tuesday.
Reality check: Twitter itself is likely to be ground zero for the spread of AI-generated fakes and lies.
The mainstream media, which has studied up on misinformation over the past two elections, will be the first and best line of defense against those lies.
The big picture: Compared to the rest of the world, Americans are already much more skeptical of what they see on social media and what they're told by traditional media outlets.
What's next: As a trust gap widens, Americans will turn to unconventional sources to navigate an increasingly complicated world.
Go deeper