TPG's Winkelried says he's scared of debt default, not AI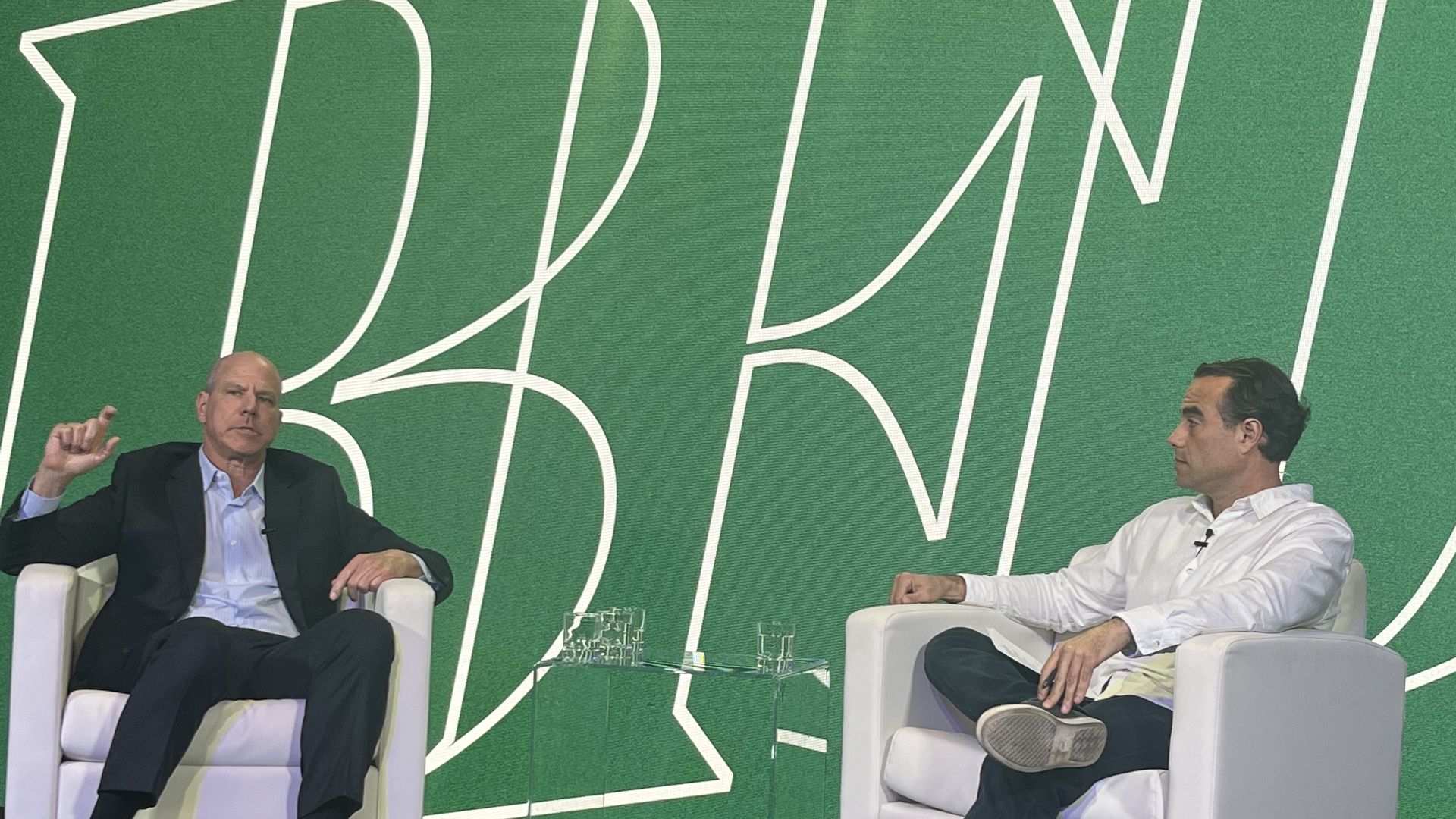 The prospect of a U.S. debt default is scarier now than it's ever been, said TPG chief Jon Winkelried, speaking at the Axios BFD event in San Francisco on Wednesday.
What Winkelried's not scared of: Artificial intelligence displacing the jobs of financial sector analysts and associates.
What he's saying: "Yes, it scares me in a way," he said, adding that when the prospect of a default occurred in previous cycles, the assumption was that Washington wouldn't actually let it happen.
"The political process has gotten more heated, less rational. I worry that maybe there is more of a willingness to go to the brink. I'm a little more concerned than last time."
"AI may be a tool that helps... but there's still a lot of creative, intellectual energy around these issues. I have no doubt there will be analysts and associates at banks" even as AI adoption grows, he said.
Background: TPG, which started out as the leveraged buyout firm Texas Pacific Group in 1992, is now a publicly traded alternative asset manager with $135 billion in assets under management.
The company went public in January 2022; a day later the market tanked — and then kept tanking.
"If we were going to go public the next day, we probably would not have gone public," he said. "We felt quite fortunate that we came in under the wire."
Of note: Winkelried, a former top Goldman Sachs banker, said TPG is eager to get into the private credit market. Whether the firm would grow the business organically or acquire a private credit business, Winkelried would not say.
"There's different ways of doing it — we're open minded either way. We're focused on it."
More from the Axios BFD:
Go deeper