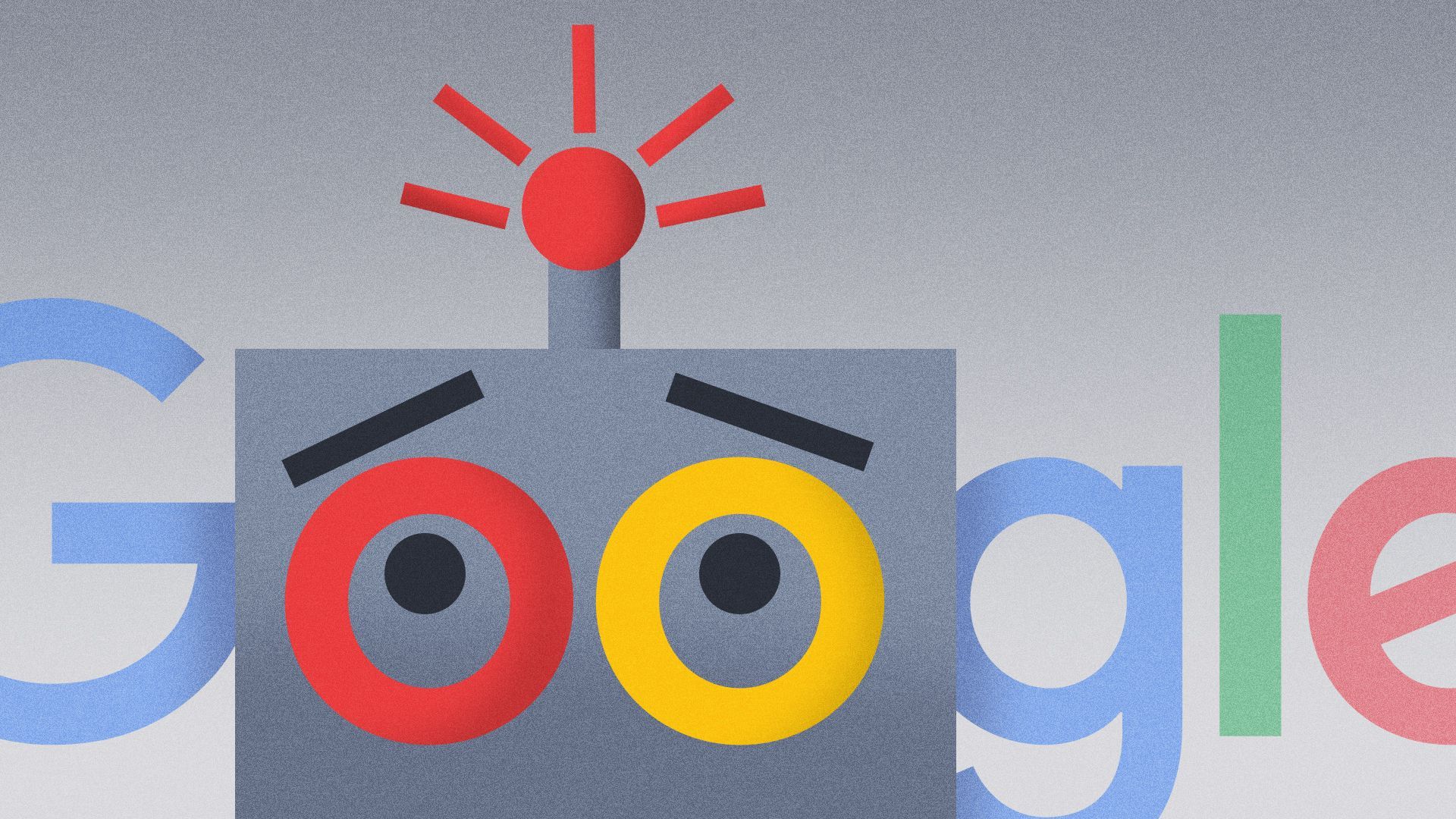 Google's tough challenge at its I/O developer conference on Wednesday: Show that it's at the forefront of the white-hot generative AI battle while also reassuring more than a billion users that it's moving carefully enough to avoid AI's many potential harms and doomsday scenarios.
Why it matters: The company faces a chorus of critics, inside and out — with some saying it's moving too recklessly and others warning it's falling behind.
Driving the news: Google is expected to announce PaLM 2, an updated version of its large language model and rival to OpenAI's GPT-4, according to CNBC, which said the company also plans to show off new features for its Bard chatbot and generative AI enhancements to its search results.
Google is also aiming to demonstrate that its cloud can compete for AI customers with Microsoft's Azure, which plays host to OpenAI's services. On this front, Google will announce a deal with Character.ai, a high-profile startup, executives from both companies tell Axios.
Finally, Google is poised to announce new hardware and consumer services that take advantage of AI advances. It has shown glimpses of the Pixel Fold, its first foldable smartphone, and is also expected to debut other devices, including the Pixel 7a and perhaps a Pixel Tablet as well.
The big picture: Google is locked in a battle with Microsoft and OpenAI at the same time critics argue that it is allowing that competition to blind it to the real risks posed by its technology.
Several key figures working on AI issues at Google have sounded alarms, including Timnit Gebru, who was ousted in 2020 along with several colleagues, and more recently Geoffrey Hinton, the machine-learning pioneer known as "The Godfather of AI," who left the company at the end of last month.
State of play: Microsoft and OpenAI have been racing to release products to the public, both consumer tools like ChatGPT and Dall-E 2 as well as services that businesses can use to make use of the underlying technology.
Microsoft said Monday that it is moving to a paid preview for 600 of its customers to use Copilots, Microsoft's term for the AI-powered assistants it's adding to programs including Word, Excel, PowerPoint, Outlook and OneNote, among others.
Microsoft has also broadened its preview of the AI-powered Bing to include image and video results and eliminated the waitlist.
Between the lines: Delivering search results in the form of AI-generated conversation presents Google with a business dilemma.
The vast majority of its revenue comes from advertisers who pay to include their links alongside search results.
While the company certainly can — and likely will — place ads near conversational search results, it's not clear whether they will work as well as the current system for users or advertisers — or whether they will prove as profitable.
What they're saying: In an interview with Axios, Google Cloud CEO Thomas Kurian called Character.ai "by far one of the most sophisticated teams we are working with."
Kurian said Google looks at the startup as both a customer and an engineering partner as it builds out its cloud computing services for AI.
Character.AI chief Noam Shazeer — a former Googler — told Axios that he appreciated access to Google's TPU processors as an employee and is excited to continue taking advantage of their power. "Its going to really let us scale out our projects and really accelerate our research too," he said.
Details: Google's I/O keynote runs from 10am PT until around noon at Shoreline Amphitheater in Mountain View, with hundreds of thousands of people expected to watch online.
Go deeper