AI-powered Bing ditches waitlist, adds images and video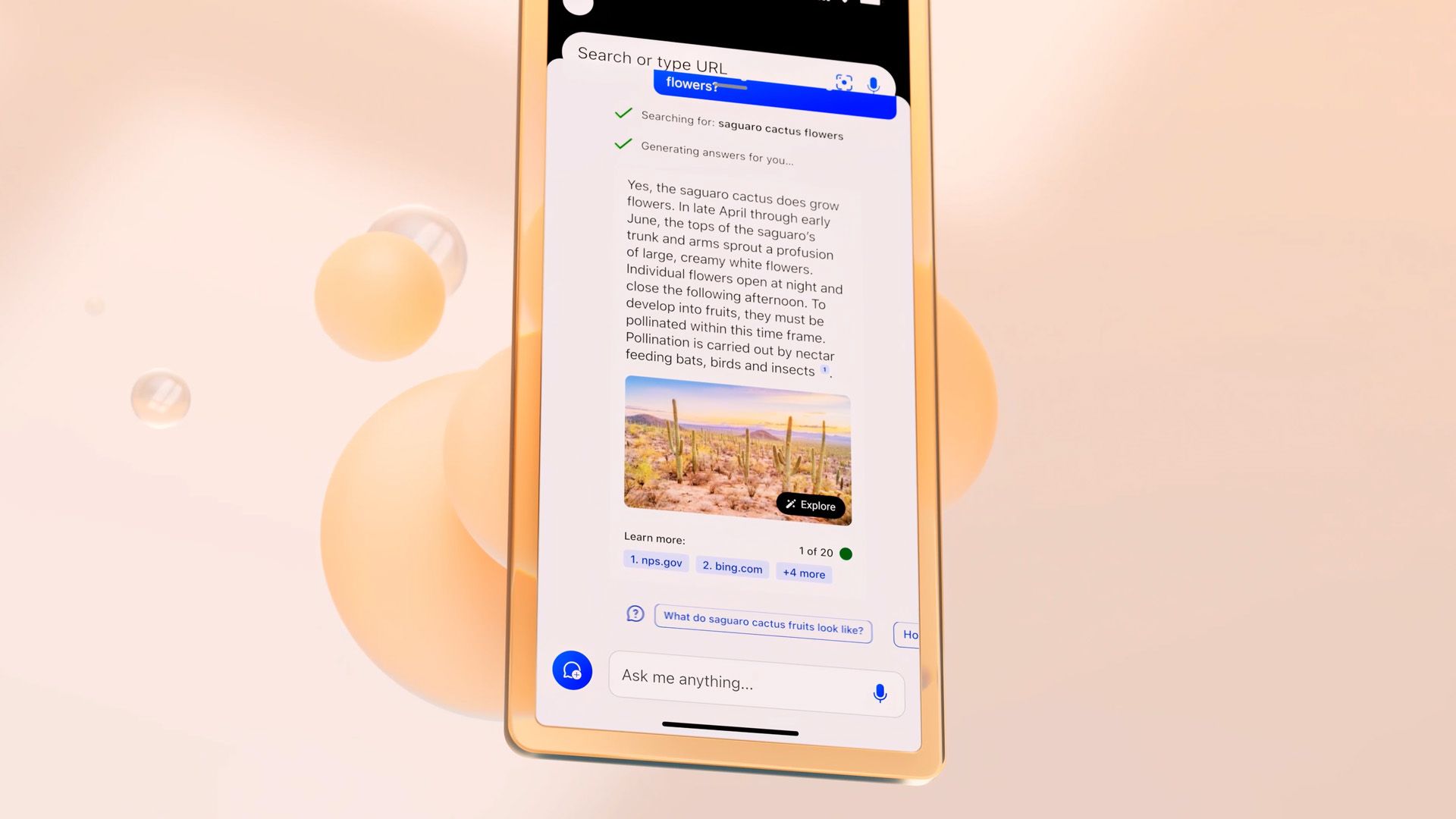 Microsoft is updating its AI-powered Bing search engine to support video and chat history, while eliminating its waiting list.
Why it matters: The race to add generative AI to tech products is in full sprint.
What's happening: Microsoft is moving from text-only answers in search and chat to answers that include, where appropriate, images and videos.
These aren't AI-generated videos and images, but rather the types of existing multimedia results that have historically shown up in search.
Until now, Bing's AI-powered chat had been text only.
The AI-powered Bing features are also moving from a limited preview that required signing up for a waitlist to a "preview" that's now open to all.
In the Edge browser, AI conversations can be stored in a chat history allowing for multiple threads that users can continue over time.
Microsoft is also opening up Bing so developers and other third parties can build on top of it.
For now it has provided only a couple of examples, such as incorporating results from Wolfram into math queries and supporting OpenTable for making restaurant reservations.
What they're saying: "We're seeing a transformation of search before our eyes," Microsoft consumer marketing chief Yusuf Mehdi told Axios.
By the numbers: Microsoft said people have had 500 million chats since it debuted the new AI-powered Bing in February. Its Edge browser has begun to gain share after years of losses, and new people are checking out the search engine even though its market share remains low, Mehdi said.
"We've not had this kind of progress for a while," he said. "It's still very early days."
The big picture: OpenAI, whose engine powers the AI experiences in Bing and Edge, has been adding features to its own consumer services. Google is likely to have a lot more to say at its I/O developer conference next Wednesday.
Between the lines: Concerns have been raised about using generative AI for search results, particularly given such engines' propensity to "hallucinate" or make up information.
Bing has tried to account for some of this by grounding its OpenAI-powered results with information from its existing search engine, along with citations. However, a recent Stanford study showed Bing Chat, like its competitors, still has reliability flaws, particularly in those citations.
"It's an important problem," Mehdi said, acknowledging that the AI features in Bing remain in "preview" mode. "We are making good progress."
Go deeper