First look: Jon Karl's next book on Trump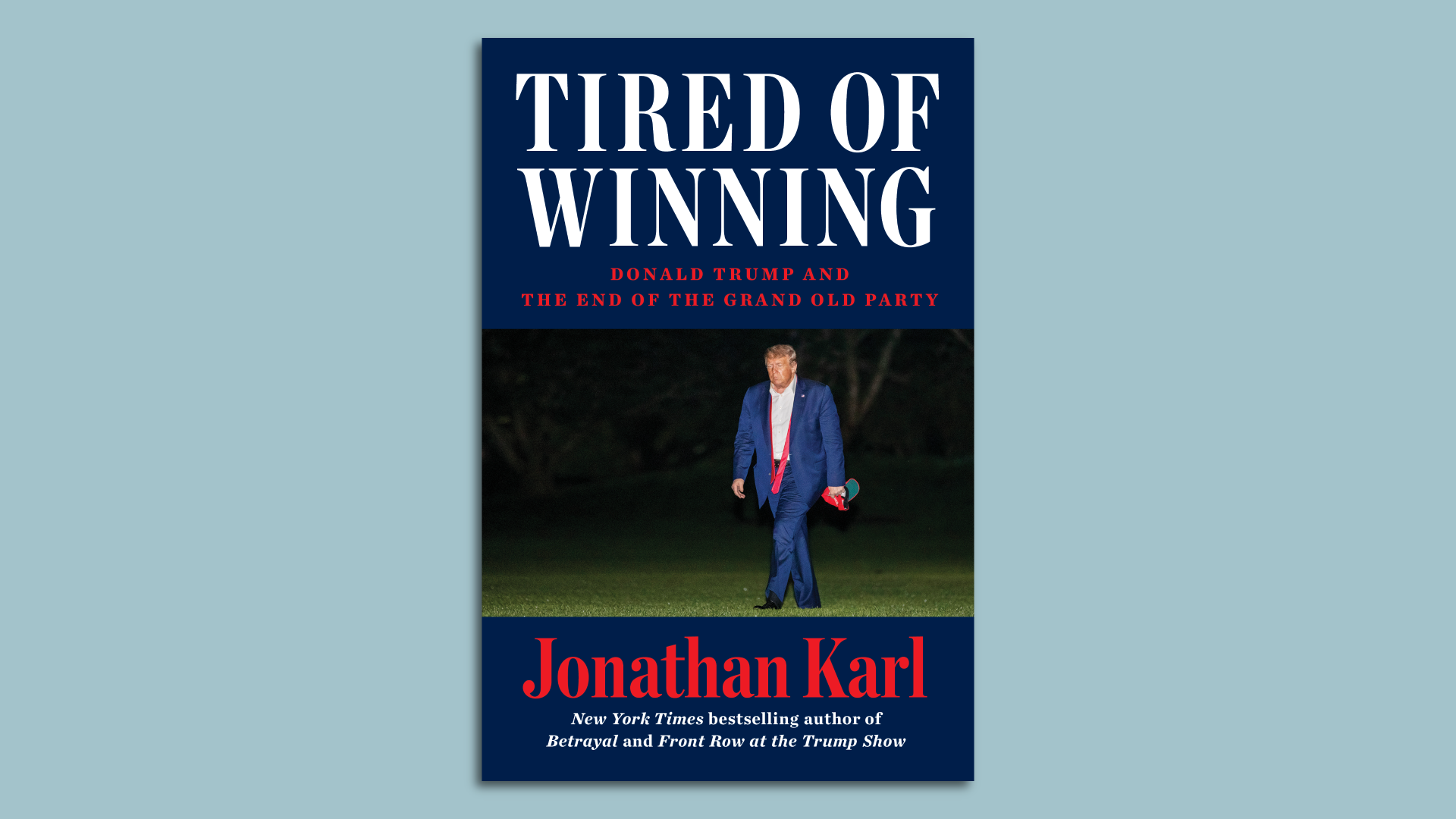 Jonathan Karl of ABC News, author of two bestsellers about former President Trump, will be out Nov. 7 with his deeply reported "Tired of Winning: Donald Trump and the End of the Grand Old Party."
Driving the news: "From his exile in Mar-a-Lago, Donald Trump has engineered a remarkable comeback," Karl told Axios. "He left the White House as a disgraced and defeated president in January 2021 and managed to once again become the dominant figure in the Republican Party."
The cover shows a bedraggled Trump returning to the White House from his botched rally in Tulsa in June 2020.
Trump famously said in 2016: "We're gonna win so much, you may even get tired of winning."
Karl "has known Donald Trump since his days as a New York Post reporter in the 1990s, and he covered every day of Trump's administration as ABC News chief White House correspondent," the publisher says.
"In 1964, Ronald Reagan told Americans it was 'a time for choosing.' Sixty years later, Republicans have their own choice to make: Are they tired of winning?"
Karl's previous Trump books are "Betrayal" and "Front Row at the Trump Show."
Go deeper