DEA extends COVID telehealth prescribing rules until November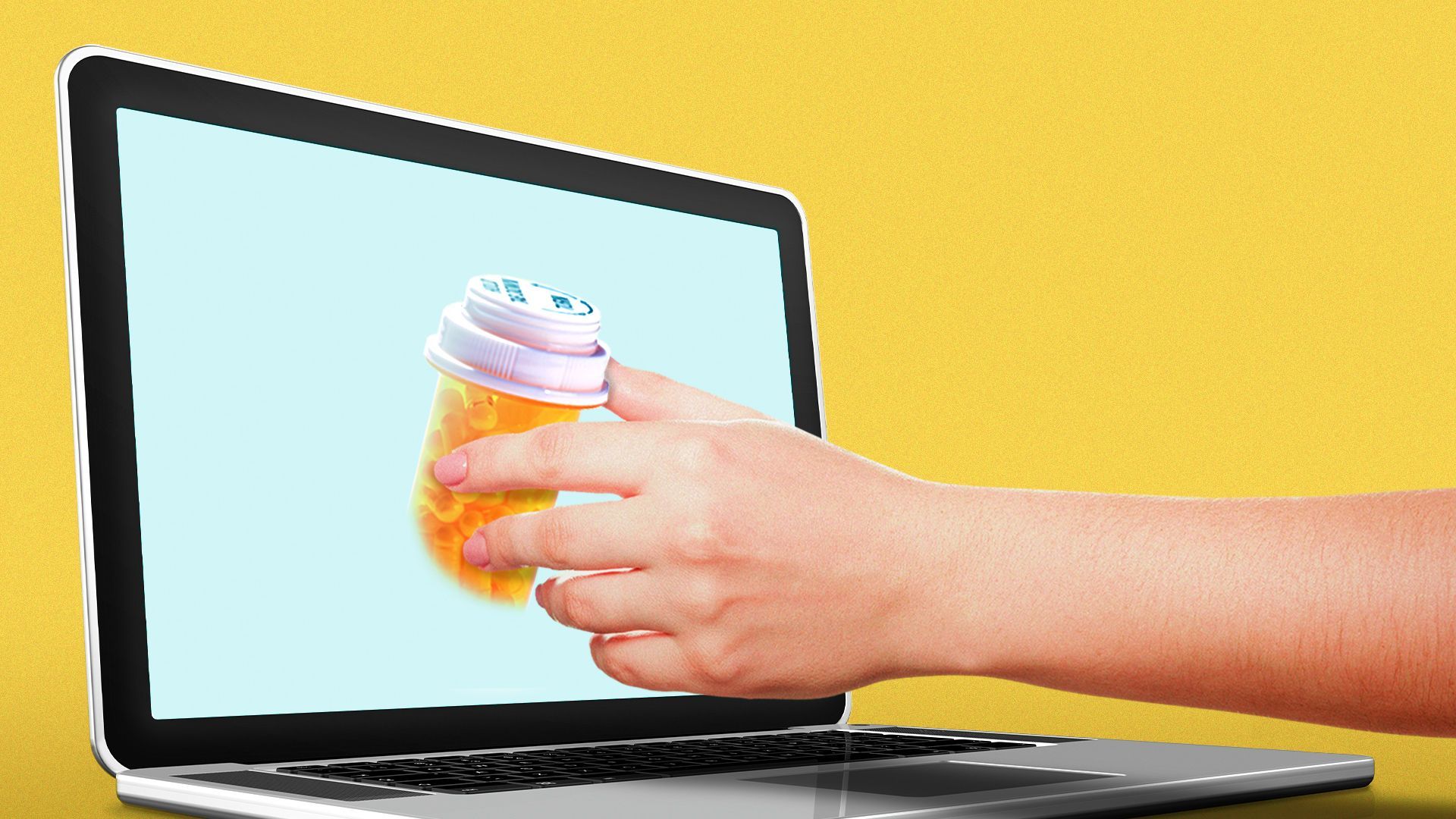 Telehealth rules created during the pandemic that allowed for the prescribing of controlled substances without an in-person visit will stay in place as is until Nov. 11.
Driving the news: The Drug Enforcement Administration filed the rule on Tuesday to extend telehealth flexibilities, which will take effect on Thursday when the COVID-19 public health emergency expires.
Any existing provider-patient telehealth relationship established before Nov. 11, 2023 then can continue through November 2024.
A timeline for when the DEA expects to make a final decision on the future of the policy remains unclear, but a senior agency official said they're working to have clear regulations in place for patients before the extension expires.
Catch up quick: The original draft rules proposed by the DEA in late February to end the flexibilities led to more than 38,000 public comments and significant backlash among patients, groups like the American Society of Addiction Medicine and behavioral health experts who said the proposals would disrupt care and access to treatment.
The covered drugs would include Adderall, testosterone for hormone replacement therapy and buprenorphine, an opioid use disorder treatment.
Another criticism was how it failed to set up a special registration process to prescribe controlled substances via telehealth that Congress asked for some 15 years ago.
Last week, DEA administrator Anne Milgram said asking the White House for more time to finalize the draft rules would allow Americans to access needed medications while the agency reviews the flood of comments and determines a path forward.
What they're saying: Providers said Tuesday's extension was a recognition of how an in-person prescribing requirement risked diverting people to more dangerous alternatives.
Kyle Zebley, vice president of policy at the American Telemedicine Association, said "It is especially important and encouraging that these actions cover access to clinically appropriate prescriptions of controlled substances that patients need for a wide variety of medical circumstances" such as substance use.
The American Academy of Family Physicians recommended making the telehealth prescribing policies permanent in a tweet on Tuesday.
The bottom line: "It's hard to know what's on the other side of that grace period. The grace period just allowed the status quo to continue for patients," said Ankit Gupta, CEO and founder of Bicycle Health, which focuses on virtual treatment for opioid use disorder.
If the finalized rules drastically deviate from the pandemic rules, Gupta told Axios that "even a year-long grace period will cause harm" and force a patient to choose between forgoing medication or getting an in-person exam.
Go deeper