DEA seeks to temporarily extend COVID telehealth prescribing rules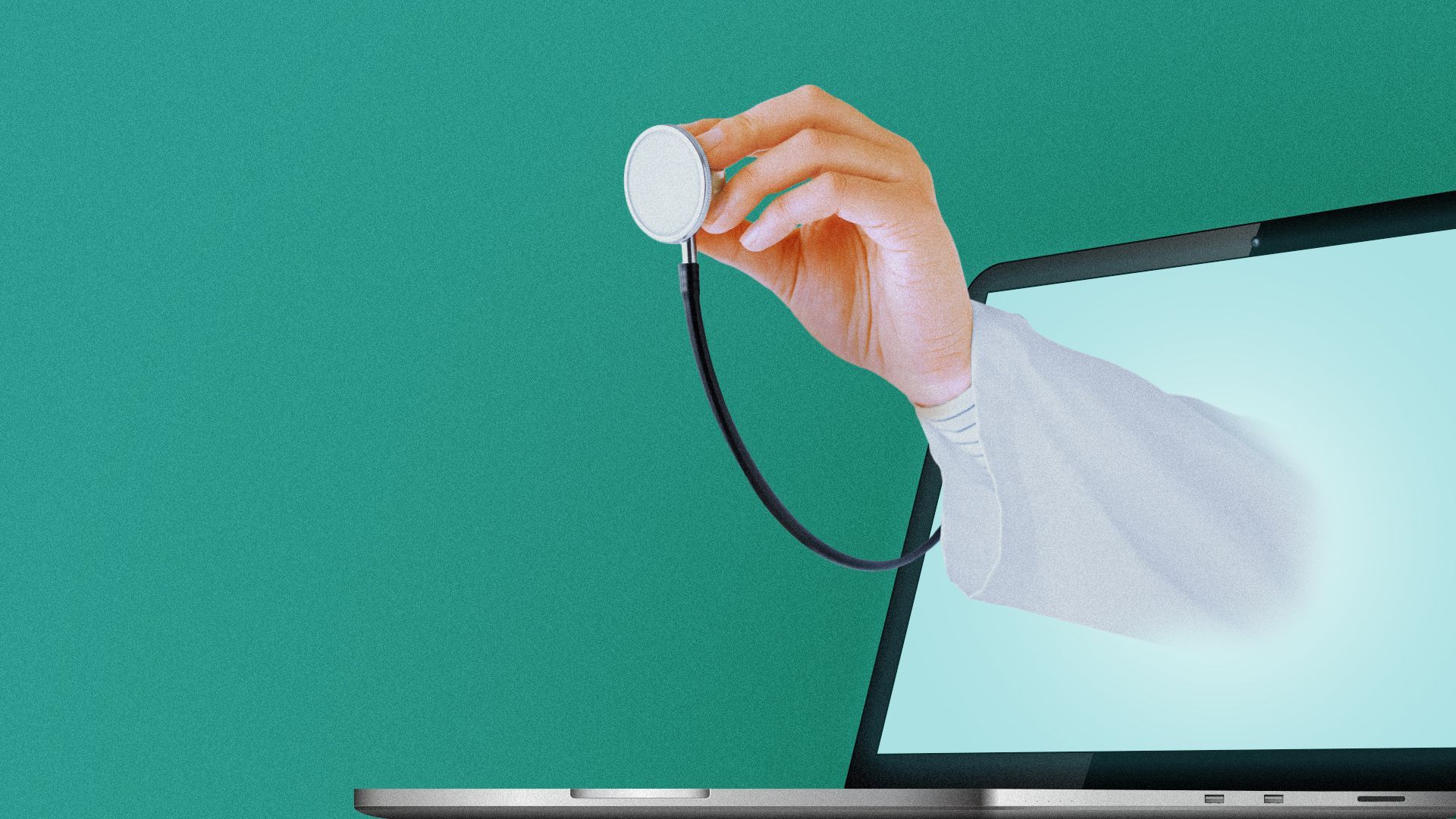 The Drug Enforcement Administration has asked the White House for more time to finalize draft rules that proposed reinstating stricter limits requiring doctors to evaluate patients in-person before prescribing certain drugs — like Adderall and opioid use disorder treatment — via telehealth.
Driving the news: DEA administrator Anne Milgram said on Wednesday that temporarily keeping the pandemic-era flexibilities in place would allow Americans to access needed medications "while we work to find a way forward to give Americans that access with appropriate safeguards."
It's unclear how long the extension will last.
The big picture: The DEA still has to make a final decision on the future of the policy.
Draft rules, proposed by the agency in late February, led to more than 35,000 public comments and major backlash among patients and behavioral health experts who said the proposals would disrupt care and access to treatment.
Under the proposed rules, a patient would be unable to receive some controlled substances via telehealth after a six-month grace period if that patient had never been seen in person.
The draft rules do provide an exception buprenorphine, a drug used to treat opioid use disorder. A 30-day supply of buprenorphine could still be obtained before a required in-person exam for refills.
Some patients and addiction experts say the proposed rules could push people to seek unregulated and potentially dangerous alternatives if they found themselves cut off from their medication.
The bottom line: "They have to get this right because of the impact it has," said Lynn Mehler, a partner at Hogan Lovells who specializes in controlled substances.
"You're going to have confusion. You're going to have threats of enforcement action. You're going to have patients that don't have access to medications," she added. "It's going to be a mess."
Go deeper