Yellen: No way to protect U.S. finances beyond raising debt ceiling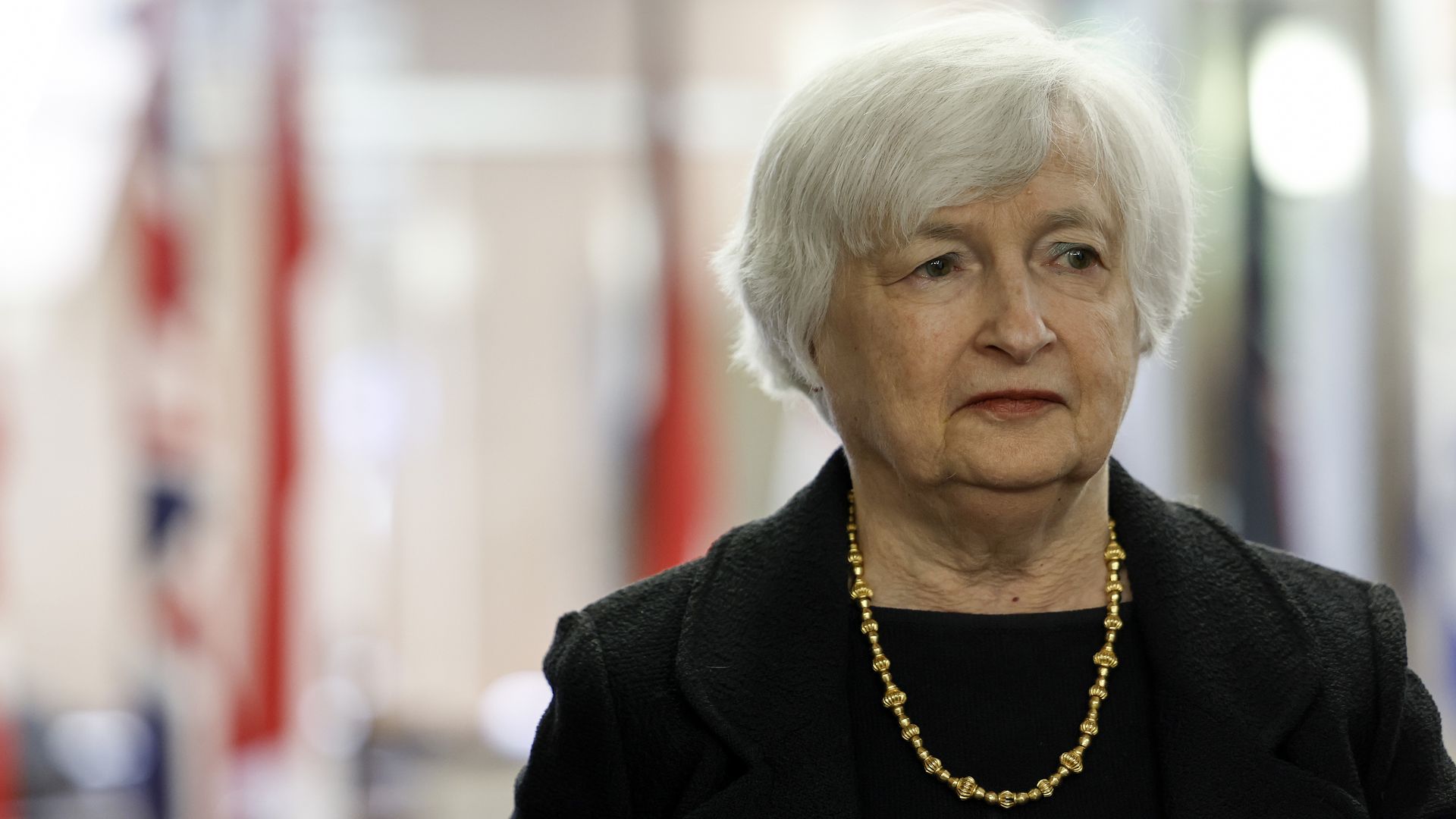 Treasury Secretary Janet Yellen warned Sunday that Congress has no choice but to raise the debt ceiling to avert "an economic and financial catastrophe."
Why it matters: Yellen said this week that the U.S. might run out of money to meet its financial obligations as soon as June 1, a month earlier than previous estimates. The reduced timeline has created more pressure for Congress and President Biden to come to an agreement amid fraught negotiations.
However, some Republicans think the limit won't be reached until July, or even August, Axios' Hans Nichols and Andrew Solender report.
Driving the news: Yellen said Sunday there is "no way" to protect the United States' financial system beyond Congress "doing its job and raising the debt ceiling and enabling us to pay our bills. "
"And we should not get to the point where we need to consider whether the president can go on issuing debt. This would be a constitutional crisis," Yellen said on ABC News' "This Week."
The 14th Amendment theory floated argues that the U.S.' public debt cannot be questioned and, therefore, overturns the borrowing limit set by Congress.
According to The New York Times, some in the Biden administration are considering the idea if a deal cannot be made.
Biden said Friday in an interview with MSNBC that he "had not gotten there yet" with regard to invoking the clause.
Yes, but: There is debate among legal scholars if the 14th Amendment would actually work.
Biden, House Speaker Kevin McCarthy (R-Calif.) and other congressional leaders are scheduled to meet on May 9 for the latest round of talks about the debt ceiling.
The bottom line: Yellen reinforced the Biden administration's point that Congress has to raise the ceiling.
"If they fail to do it, we will have an economic and financial catastrophe that will be of our own making, and there is no action that President Biden and the U.S. Treasury can take to prevent that catastrophe."
Go deeper