Oprah in graduation speech lauds Tennessee lawmakers' gun violence protest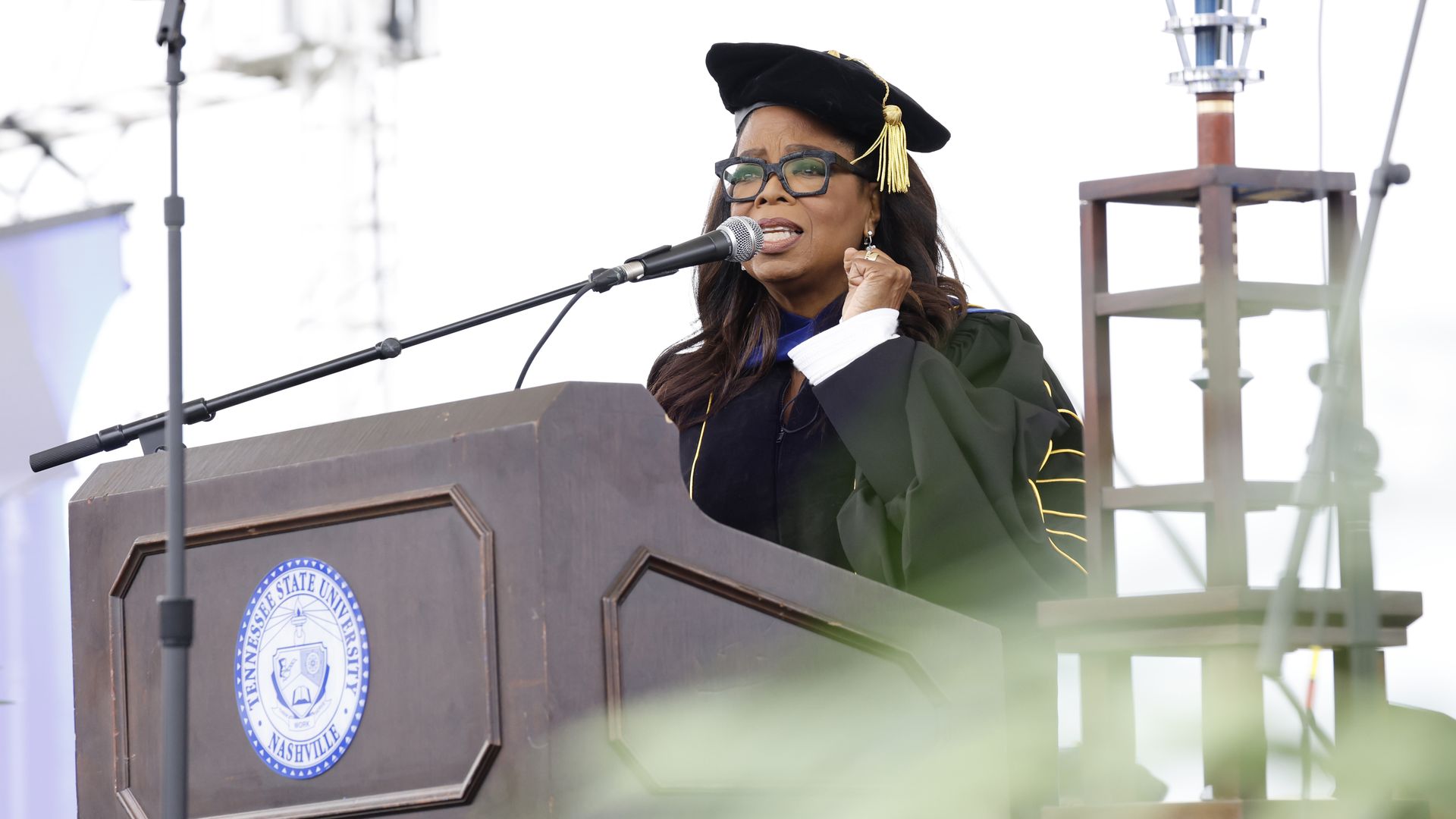 Oprah Winfrey returned to her alma mater Tennessee State University over the weekend to give an emotional commencement address that denounced gun violence.
What she's saying: Winfrey was blunt in her assessment of the challenges facing the graduates.
"The leaders are behaving like children. The children are being gunned down by military-grade assault rifles."
Yes, but: Winfrey said two state lawmakers who were briefly expelled from the legislature for protesting gun violence on the House floor offered a positive example.
"Representatives like Justin Jones and Justin J. Pearson are using their lives to prove the cynics wrong. And they're building on the legacy of giants, mentors of mine like John Lewis, whose fight for justice started right here in Nashville."
The big picture: There have been at least 199 mass shootings in the U.S. in 2023 as of Sunday, including a shooting at a mall near Dallas, Texas, that left eight people dead on Saturday.
That's according to the Gun Violence Archive, which defines a mass shooting as a situation in which at least four people are shot and either injured or killed, not including the shooter.
Of note: During her commencement address, Winfrey reflected on commuting from her father's home in East Nashville to TSU for class and beginning her mammoth television career at NewsChannel 5.
"Who says you can't go home again?" she said. "Because I'm back."
Go deeper