Driver in deadly Texas vehicle crash charged with manslaughter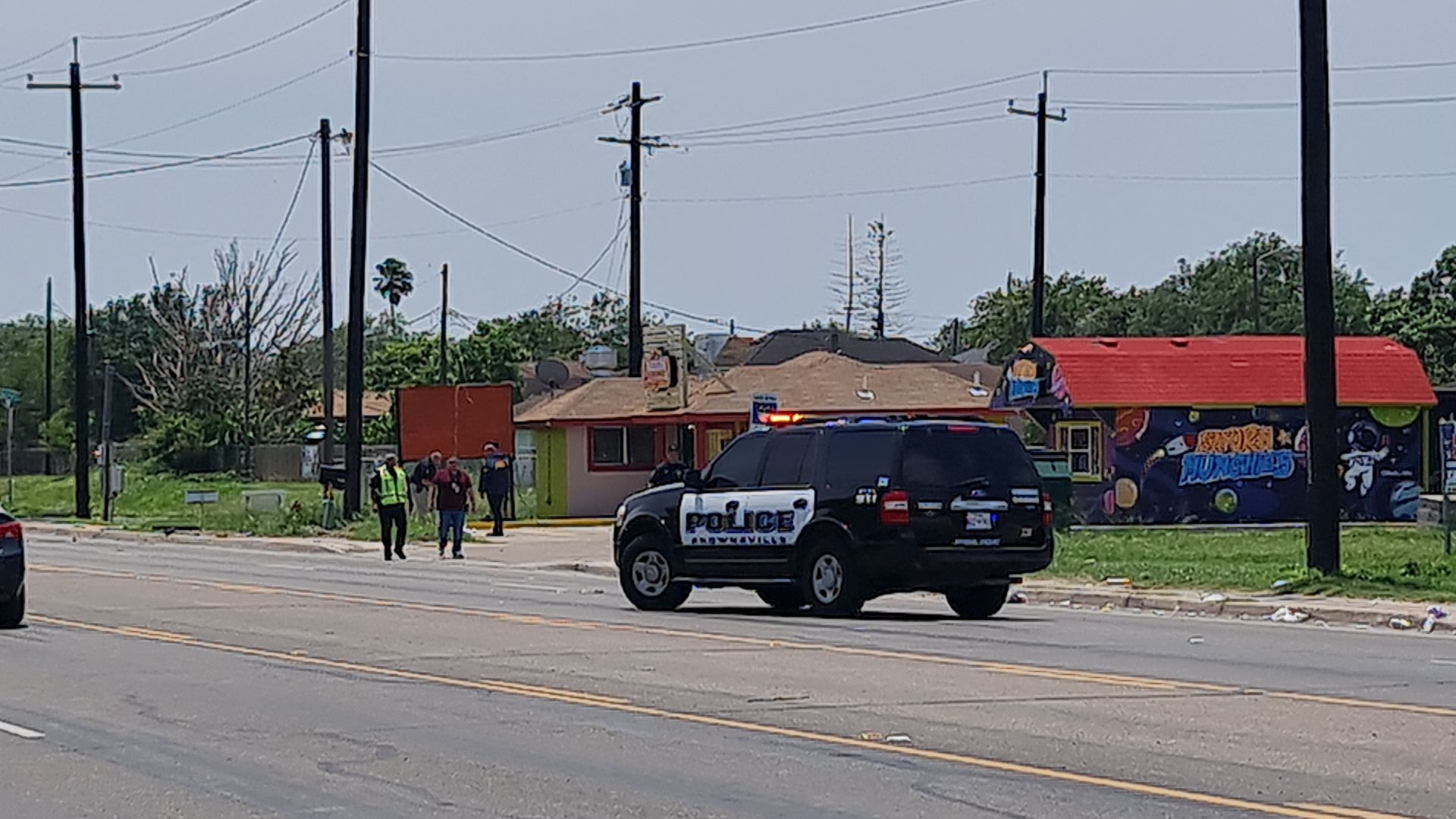 Police in Texas have charged a Brownsville resident with eight counts of manslaughter after a car crashed into a crowd at a bus stop in the border town, killing eight people and injuring several others.
Driving the news: A spokesperson for the Brownsville Police Department said Monday that 34-year-old George Alvarez was also charged with 10 counts of aggravated assault.
Bond is set at $3.6 million, police said. Investigators are awaiting a toxicology report and still working to determine if the crash was intentional.
The big picture: The Brownsville Fire Department said in a statement Sunday that 11 people were injured in the crash near a shelter serving migrants and homeless people and were taken to local hospitals.
One of those injured later died, Brownsville Police Investigator Martin Sandoval told CNN.
What we know about the victims
Sandoval said at a news conference earlier Sunday that most of the victims are Venezuelan men, and they believe there are migrants among the dead and injured.
The men were among a group of people waiting at an unmarked bus stop across from a Catholic charity that assists migrants. Sandoval said the men were sitting on the curb when the car arrived around 8:30am local time.
Ozanam Center director Victor Maldonado said the shelter had a security camera pointed toward the area. "What we see in the video is that this SUV — a Range Rover — just ran the light that was about 100 feet away and just went through the people who were sitting there in the bus stop," Maldonado said at the press conference.
Millions of Venezuelans have fled home in recent years because of poverty, political instability, and repression, as well as a shortage of basic staples such as food and medicine.
U.S. Customs and Border Protection made more than 187,000 encounters with Venezuelans at the southern border in the 2022 fiscal year, a 285% increase over the prior year, according to U.S. Customs and Border Protection data.
What we know about the driver
The driver was detained at the scene by witnesses, Sandoval said.
Alvarez, who was also injured in the crash and was being treated at a local hospital, was initially charged with reckless driving.
About Brownsville, Texas
Brownsville is a town of about 186,000 people, located directly across the U.S.-Mexico border from the town of Matamoros, Mexico.
Brownsville also holds a port of entry into the United States and is a popular crossing point for migrants seeking entry into the country.
The crash occurred days before Title 42, the federal statute that allows the U.S. to return migrants back to Mexico or their home countries, is set to end on May 11.
Editor's note: This article has been updated with additional details throughout.
Go deeper