Asian Americans least likely to feel they belong in U.S., study finds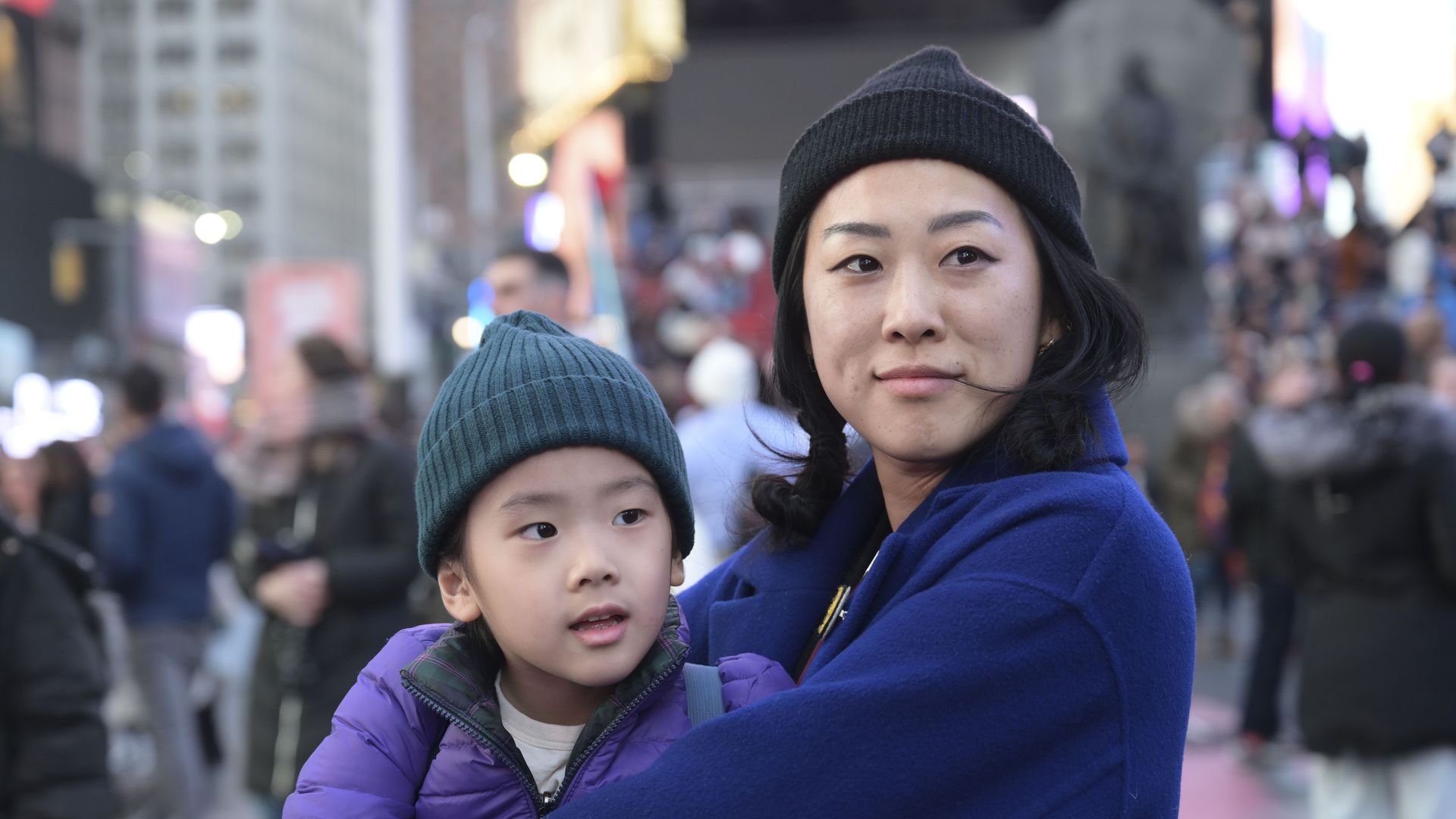 Asian Americans — especially young, Asian American women— are the least likely to feel they completely belong and are accepted in the U.S., an annual survey of attitudes about Asian Americans has found.
Why it matters: The broad survey illustrates the anxiety felt by Asian Americans three years after the pandemic generated a wave of anti-Asian violence in the U.S.
Details: Half of Asian Americans report feeling unsafe in the U.S. due to their race/ethnicity, according to the STAATUS Index (Social Tracking of Asian Americans in the U.S.).
And only 22% of Asian Americans said they feel they belong and are accepted in the U.S.
That's compared to 57% of white respondents, 25% of Latinos and 24% of Black respondents in the survey.
The survey was conducted by The Asian American Foundation and the organization Leading Asian Americans to Unite for Change.
What they're saying: "Asian Americans and Pacific Islanders overall feel the least likely to truly belong in...our home country," Norman Chen, TAAF's CEO, told Axios Today.
"We've learned this year other groups like Hispanic Americans and Black Americans share that deep sense of lack of belonging."
Chen says new research this year shows why this lack of belonging exists: Asian Americans report experiencing discrimination and/or hate crimes, at places like work, school, or on public transportation.
They also don't see themselves in positions of authority or power across the U.S.
The intrigue: Respondents, who came from a variety of racial backgrounds, also expressed ignorance of basic facts about Asian Americans.
About 82% of Americans overestimate the percentage of Asian American and Pacific Islanders in the country. (They are 6.2% of the nation's population.)
Three out of 10 Americans cannot recall a significant Asian American historical event or policy.
Respondents still cite Jackie Chan (who is not American) and the late Bruce Lee as the most prominent Asian Americans.
Kamala Harris, the nation's first Asian American vice president, replaced Lucy Liu as the third most popular name this year.
"The question we ask ourselves is, 'Who's going be the first Asian American to replace Jackie Chan as the most famous, most prominent Asian American in America?'" said Chen.
Between the lines: This is the second study released this Asian American Heritage Month that showed the fears some Asian American feel.
Nearly three out of four Chinese Americans say they have experienced racial discrimination in the past 12 months, a recent study by Columbia University and the Committee of 100 found.
Of note: Chen's organization this week also announced $65 million of investments in anti-hate, AAPI education and narrative-building initiatives.
Methodology: This survey was conducted from February 9 to March 13, 2023, by Savanta Research. It is based on a nationally representative probability sample of 5,235 U.S.-based respondents, aged 16 and above, conducted through an online panel.
The margin of sampling error is +/-1 percentage points at the 95% confidence level, for results based on the entire sample.
Go deeper