Serbia reels from second mass shooting in 2 days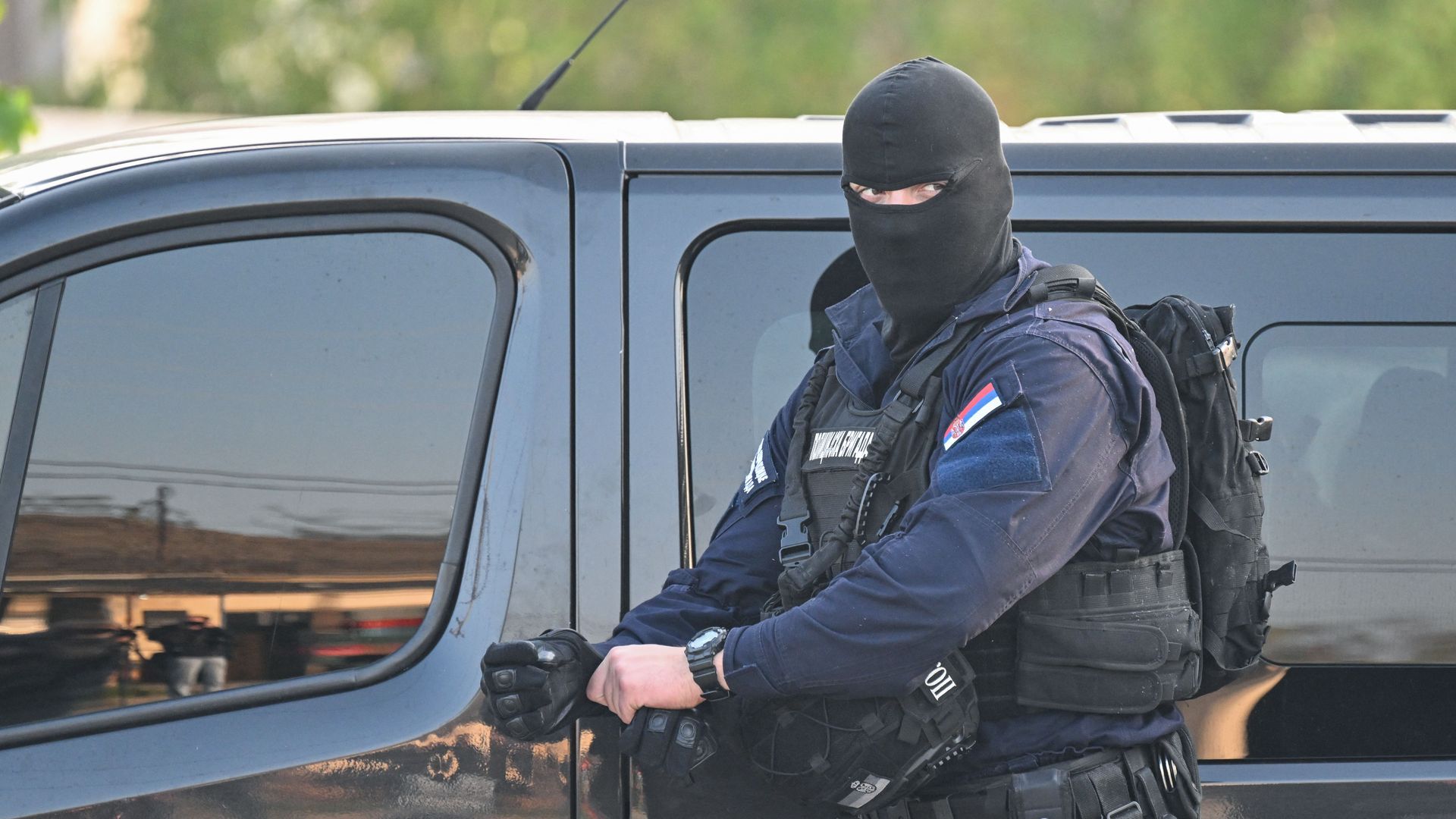 A drive-by shooting in Serbia late Thursday left at least eight people dead and 10 others wounded, state media report.
The big picture: The attack near the town of Mladenovac, south of the Serbian capital, Belgrade, was the second mass shooting in two days in a country that the BBC notes has 39.1 firearms per 100 people due to the Balkan wars of the 1990s, but where mass shootings are rare.
The last mass shooting before this week occurred in 2013 when a veteran of the Balkan wars fatally shot 13 people in central Serbia.
Zoom in: Police issued a warrant for the arrest of the 21-year-old man suspected of carrying out what Serbian Interior Minister Bratislav Gašić described as "a terrorist act," Radio Television of Serbia (RTS) reported on Friday morning.
Authorities said the gunman shot at people randomly from a car using an automatic weapon in the village of Dubona.
The suspect was arrested near the city of Kragujevac on Friday morning, according to RTS.
Over 600 members of Serbian Special Forces had searched for the suspect for several hours as police "cordoned off" a building where they believed he was hiding, per CNN.
On Wednesday, a teenage boy opened fire at Vladislav Ribnikar elementary school in Belgrade, where he's a student, and killed eight children and a security guard.
Police believe the seventh-grader used his father's gun, according to the Serbian Interior Ministry.
Editor's note: This article has been updated with additional details throughout.
Go deeper