Scoop: Neera Tanden to lead Domestic Policy Council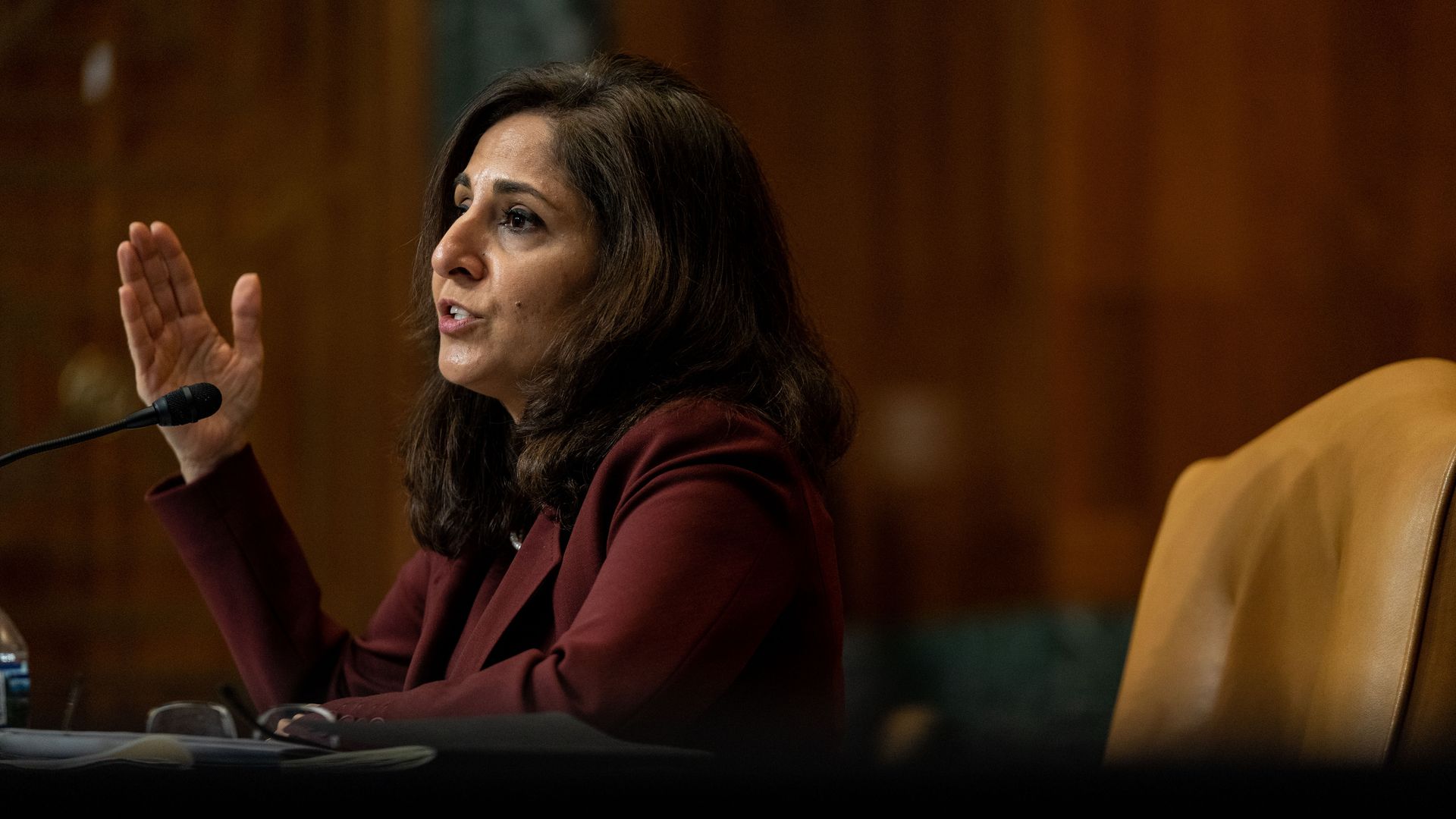 Neera Tanden will replace Susan Rice as the head of the Domestic Policy Council, according to Biden officials familiar with the move.
Stef Feldman, senior adviser to Rice and a longtime Biden aide, will replace Tanden as staff secretary, the important post that controls the flow of paper into the Oval Office.
Why it matters: It further boosts Tanden in the Biden White House after she started the administration with a failed confirmation battle to lead the Office of Management and Budget.
Between the lines: Tanden's portfolio will include economic mobility, racial equity, health care, immigration and education, according to the White House.
Feldman, a Biden loyalist who was policy director on his presidential campaign and worked for him during the Obama administration, now will help oversee the presidential decision-making process for the economic, national security and domestic policy teams.
What they're saying: "While growing up, Neera relied on some of the critical programs that she will oversee as Domestic Policy Advisor, and I know those insights will serve my administration and the American people well," President Biden said in a statement.
"I look forward to continuing to work closely with Neera in her new role."
On Feldman's new position, Biden said: "Stef is one of my longest-serving and most trusted advisors....I have now asked her to serve as staff secretary because I know I can trust her to ensure that I am equipped with the best advice and counsel."
Go deeper